It's widely accepted that implementing SharePont in an organization can present unparalleled benefits for managing a wide range of business processes, even in a highly regulated industry like the Life Sciences. However, as with all things powerful and highly configurable, taming the beast and deploying successfully can sometimes be a difficult task, especially if you try to do everything in-house.
AIIM, the Association for Information and Image Management has released their latest report on SharePoint 2013 as well as publishing a very interesting infographic showcasing some of the top reasons why SharePoint deployments fail.
According to the recent survey, one of the biggest reasons SharePoint deployments fail is through lack of strategy and governance. Another stat shows that 46% of deployments are failing through a lack of expertise in house. The underlying message here: Leave DIY for your back yard, not your SharePoint deployment project.
Here's the infographic. If you want to download the PDF version, you can here.
Orginally posted on the AIIM.org website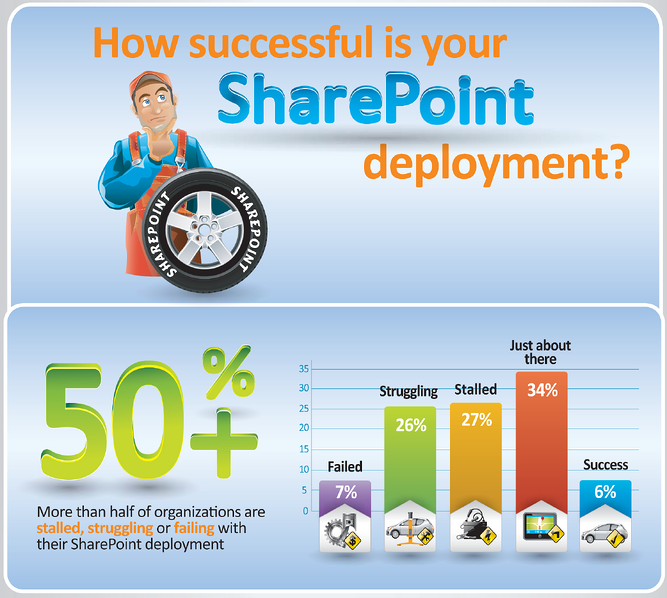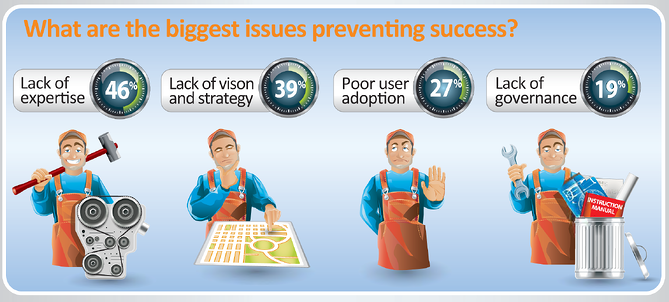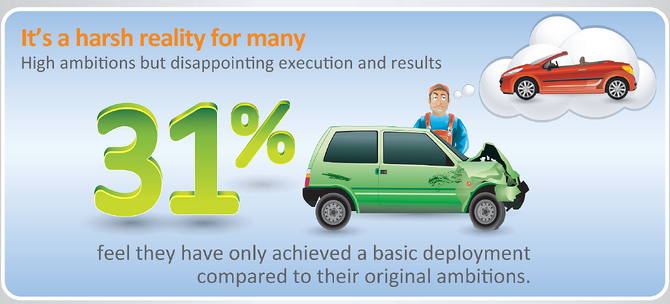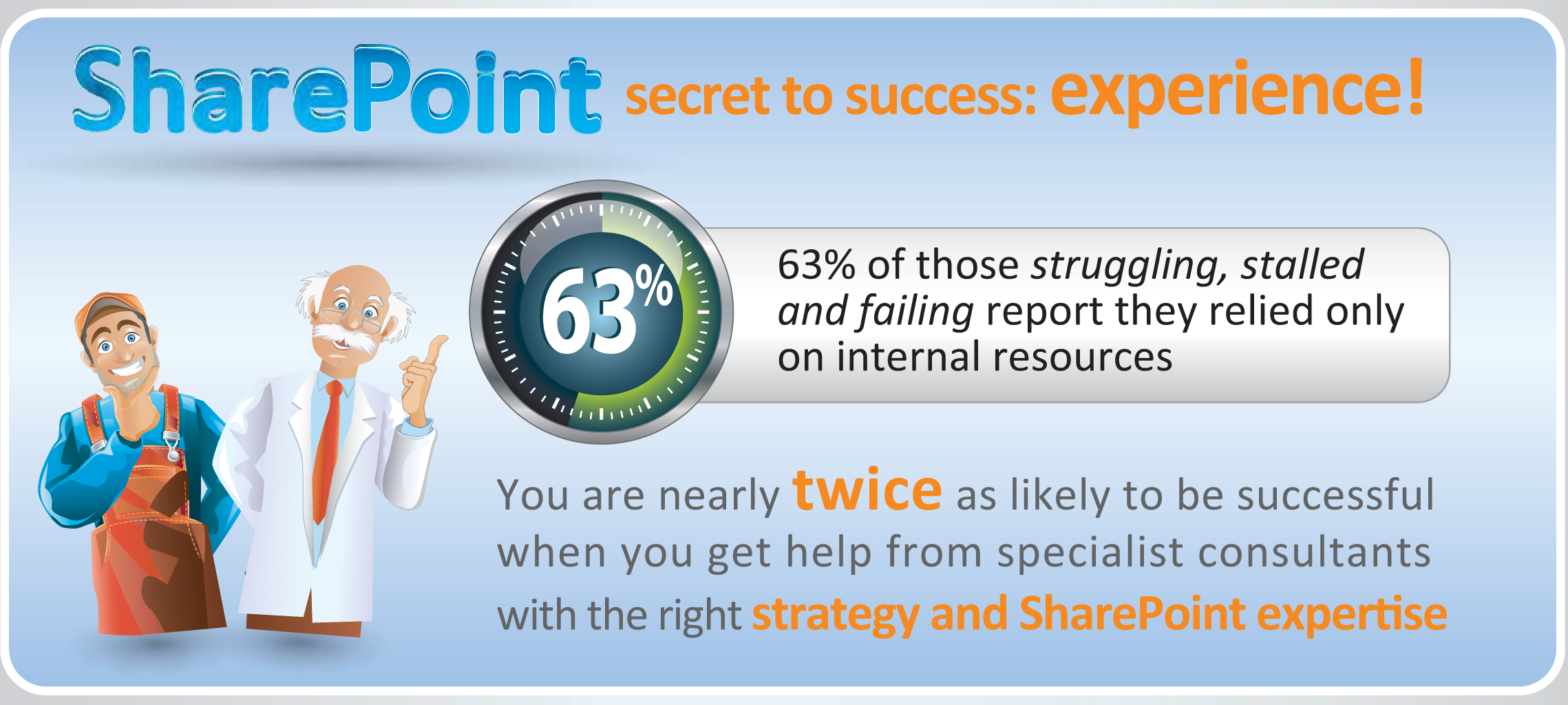 It's no secret that SharePoint presents capabilities like no other platform, but if not clearly thought out, it can cause cause your project to stall or not finish at all. My key takeaway here is that when you're looking to deploy SharePoint, don't assume that by doing it in-house it's going to save you time and money. Not to mention if you operate in a regulated industry, there are a whole host of compliance risks at stake. Get the experts in that understand the platform, and can formulate a strategy and governance plan around the deployment, use and maintenance of the platform.
Like these stats? Be Sociable, Here's 6 of the best to share on...
1. More than 50% of organizations are stalled, struggling or failing with their SharePoint deployment (TWEET THIS STAT)
2. 46% of organizations say lack of expertise prevents success when deploying SharePoint (TWEET THIS STAT)
3. Lack of vision and strategy affects nearly 40% of organizations when deploying SharePoint (TWEET THIS STAT)
4. 31% of survey organizations say they've only achieved basic deployment based on original ambitions (TWEET THIS STAT)
5. The secret to SharePoint success is experience, says 63% of organizations (TWEET THIS STAT)
6. You are nearly twice as likely to be successful in deploying SharePoint when you get help from specialist consultants. (TWEET THIS STAT)
Share This Story, Choose Your Platform!