Published on
February 2014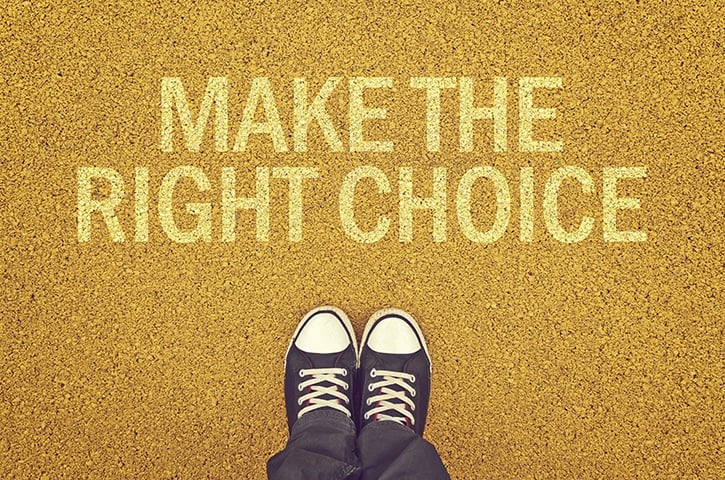 As businesses grow, it becomes increasingly more complex to manage evolving document management requirements in an effective and controlled manner. Software that is used to integrate computer applications with the needs of these organizations must be dynamic enough to provide the competitive and operational edge needed.
Having used both proprietary electronic document management systems (EDMS) and SharePoint based EDMS configurations as an end user; I have found advantages and disadvantages to working with both. Today, I work with SharePoint (the flagship Microsoft platform), with integrated third party applications that enhance the features of the platform. Using an enterprise-wide solution like SharePoint for multiple business processes definitely has its benefits, but this isn't the only reason why I find SharePoint useful and efficient.
Available Resources
The need for trained IT professionals who truly understand your system is pivotal not only in the deployment and implementation of your EDMS, but for system support and maintenance throughout the lifecycle of the system.
Microsoft has created a comprehensive set of qualifications to certify IT professionals which ensures they have the expertise needed to work effectively with SharePoint. Moreover, there are a multitude of easily accessible online blogs, forums and websites on how to troubleshoot SharePoint.
Many proprietary document management systems are developed for specific business needs or industries. As a result, you can't always Google your problem and find an immediate answer or have access to a community of expert users to provide guidance as you can with SharePoint.
Maintenance & Support
Dedicated teams are often required to support and maintain the different systems in your organization. Teams assigned to manage each system require training which multiplies your efforts to support this variety of systems, inevitably affecting the efficiency of your operations.
Having a single technology to manage all business processes allows you to reduce the number of support personnel needed while also streamlining maintenance and procedural documentation.
System Audits & Documentation
Having a single technology such as SharePoint not only simplifies the auditing process from a documentation standpoint, but also for presenting information. SharePoint document management, with the correct configuration, can be a great way to showcase your data for review or auditing purposes.
Multiple systems can greatly increase the documentation requirements of an organization and in an audit, also increase the time needed with your teams for document review.
Dynamic Capabilities
In a fast paced business environment, your electronic document management system (EDMS) needs to be flexible to follow the evolution of your organisation's business processes. SharePoint has been criticized for not being dynamic compared to other proprietary systems. However, combining SharePoint with 3rd party applications greatly enhances the capabilities of the platform. Third party applications such as Nintex, ARX CoSign, ArtfulBits and Adlib are all used as part of the Montrium Connect solution, which I interact with daily. These applications integrate intelligent workflows, PDF publishing capabilities, compliant digital signatures and cascading lookups making SharePoint a dynamic and intuitive solution that can really influence the efficiency of not only your department, but your entire organization.
Proprietary EDMS systems are designed to be dynamic but often these systems are developed for specific processes and are only well adapted to the specific context for which they were designed. The downside of this approach is that these systems can sometimes lack flexibility and may not offer the scalability that your business requires.
Ease of Evolution
You may find it hard to expand your system as your business grows when you have a proprietary electronic document management system. Changes to a proprietary solution may often turn out to be much more laborious than expected and you may be dependent on the vendor who provided the system for all modifications; meaning the cost can be substantial, and sometimes a roadblock.
With SharePoint you can build your system in modular fashion, therefore making it a much more scalable solution than some proprietary systems. For example, you may start with one module to manage your controlled documents and as your business grows, you may add additional modules such as training management to your existing SharePoint system. This ease of adding a module to an existing system is much simpler than trying to find ways for two incompatible systems to speak to each other.
When investing a lot of time, money, and effort in an EDMS for one business process, it makes good sense to leverage this work and extend it to the rest of your processes. You can achieve this with a SharePoint based EDMS.
End User Perspective
From an end user perspective, having a variety of proprietary systems means several training sessions and different system environments for you and your team to learn and get used to.
Using a SharePoint-based platform provides a single a streamlined environment and therefore a much smaller learning curve when it comes to using a second or third module on the same platform.
Conclusion
There are upsides and downsides to all the options out there, but looking at the recap table, it illustrates why I feel SharePoint based EDMS comes out on top when compared with proprietary EDMS.
Proprietary EDMS

SharePoint based EDMS

Available Resources

Only vendor specific resources
Lack of online evangelists/guru's

Microsoft Qualifications for IT professionals
Greater online knowledge/community of users

Maintenance & Support

Unique training program for each system – if there are many systems, this can become costly and time consuming

Lower cost of training – only one system to be adopted
Support can standardize services

System Audits and Documentation

Increased amount of documentation
Increased time needed for document/activity review

Increased visibility of data with unified and connected solution

One set of documentation

Designed for specific business processes
Can lack flexibility and scalability

Can combine with 3rd party apps

Flexible

Scalable

Ease of Evolution

Costly and laborious modification costs as your system and business evolves

Can be built in modular fashion

Ability to extend system to the rest of your business processes

End User Perspective

Multiple environments to interact with
Business process specific

Single environment

Can be configured to meet multiple business process needs
What are your views? Are you currently struggling with countless disconnected and disparate systems? Please feel free to comment below!
You may be interested in: 10 Benefits of Moving to an Electronic Document Management System [blog post]
Get our best content delivered straight to your inbox