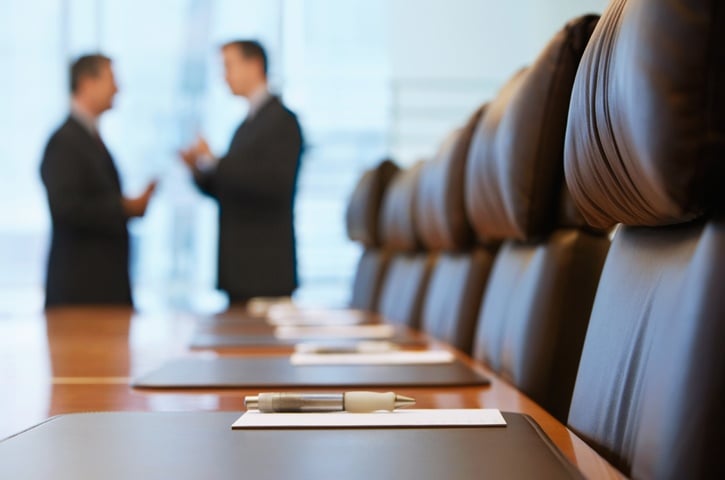 Electronic document management systems have been gaining greater traction globally over the last decade. With technology advancing quicker than ever before, why isn't everyone already using an EDMS in their organization? The simple truth is that moving from paper to electronic document management requires a significant amount of organizational change that has to be properly planned and approved by key members of the management team.
As with any potential change, the key to completing this transition successfully is in presenting a compelling business case for shifting to a paperless work environment. This business case must address and evaluate several factors including; alignment with the overall business strategy, demonstrating an attractive ROI, highlighting a clear understanding of the risks associated with the change, presenting a clear and cohesive high-level plan and, of course, understanding how to measure and communicate success throughout the transition.
This article will outline the key steps and the questions you need to ask when putting together a powerful business case for implementing an EDMS.
Step 0:

Plan out your business case
There is no industry standard for building a business case for moving to an EDMS, although you may find several templates available online. Whether you're leveraging existing templates or creating your business case on your own, you should attempt to answer the following questions:
What specific changes must occur?
What are the benefits of making the change?
What are the costs and risks?
How do we measure success?
(Taken from the Software Engineering Institute)
Step 1:

Identify Stakeholders
When building a business case it is essential to start by identifying the key stakeholders in order to successfully plan and transition to an EDMS. It's critical for those individuals to understand the importance of their involvement and to share their perspective in relation to what this effort will mean to them.
Once you've determined who the key stakeholders are, it's important you obtain their buy-in very early on. Often, communicating the core benefits of their involvement will be enough to gain their commitment to the project.
Once you've identified the stakeholders for the project, you need to conduct interviews with them, preferably in person, to present your high-level idea. It's important that you prepare relevant questions for the meeting that will help you complete your business case. Stay open-minded and make sure to genuinely take in all the feedback you receive, good or bad. Here are some good examples of questions you should cover after the general idea has been shared:
Is it a good idea? Why or why not?
Have you been correctly identified as a stakeholder for this effort?
How can this change benefit or hurt your team?
What processes are you responsible for that could be improved or compromised by this effort?
What other processes are you aware of that could be improved or compromised by this effort?
What are the primary risks that could prevent us from successfully completing this change?
Would you be willing to help review the business case for completeness and accuracy in relation to your job role?
With all this information in hand, you are now armed to refine the change. When refining the change, try not to go into great detail. At this stage, you want to begin developing a summary of the proposed changes and identify what aspects of operations this change will affect. Remember, this should be high-level, so stay away from developing detailed requirements.
Step 2:

Evaluate and Demonstrate the Benefits
The next step in the process is to evaluate and highlight the key benefits of going paperless and transitioning to an electronic system. It's also critical at this stage that you touch on the financial impact of this change and begin quantifying the benefits. This approach will ultimately allow you to convince your decision makers in management to invest and commit to the idea.
An effective business case must convince management that the investment is not only financially sound but is realistic for the organization, is aligned with other business strategies and that you have a clear plan for putting this change into effect. The financial elements of a business case are often summarized using several well-defined financial metrics such as net cash flow, discounted cash flow, internal rate of return, and payback period [Schmidt 2003a]. With these calculations you can add some financial weight to what moving to an EDMS really means to your organization. If you're not great with numbers, try your accounting or finance department for some help.
When presenting change it is critical to understand what the business will be able to do differently by going paperless and transitioning to an EDMS. Below are some questions that can help you get started.
How much time will this new way of working save?
How much waste will be eliminated?
How much sooner will our products be able to reach the market?
How much easier will it be to train new employees?
How many mistakes will this new system prevent?
Step 3:

Evaluate the costs and the risks
Now that you've worked hard to identify and evaluate the benefits, it's time to look at the cost and risk factors that could impact your idea. First stop: cost.
Evaluating the investment that your idea requires is a critical part of building a solid business case and it is, when combined with the quantified benefits, the only way to demonstrate an expected return on investment (ROI). Acquiring this information also provides you with the opportunity to build cost/benefit analysis. You may find it beneficial to attach key figures and graphs in your appendices to lighten this section without compromising on content.
So you've worked out what level of investment is required for implementing your EDMS, it's now time to highlight any associated risks that come with a project and transition like this. At this point, you will have compiled some insightful data and supporting information for your business case proposal, and most probably stumbled across some potential concerns. It is important to clearly highlight these concerns and detail how you'll address them to make your idea a success. In order to best complete this, high-level risks should be captured and documented.
Here is a typical list of the high-level risks associated with a transition to a paper-based system.
"Secret" document repositories in use
Decentralized documentation system in use
No organizational wide standard for documentation management (document numbering, document naming, document classification, etc.)
Engrained paper-based and change the adverse culture
Perceived notion that current system is efficient or adequate
Lack of sense of urgency for the transition
No subject matter expert available for the digitization
Low success rate for delivery of past IT projects to the organization
Lack of consensus on the processes the system should support
Going paperless not seen as a top priority by the organization
Political land field
No clear ownership for a paperless system
Step 4:

How will you measure success and communicate it
One of the most crucial elements of transitioning to managing documentation electronically is how you measure success and then communicate this success to add further weight to the decision. Although this step is not something you'll find in every business case document, it's definitely valuable information that is going to help you build and maintain momentum.
Measuring Success
In order to truly understand the potential success of a paperless system, you will need to understand the state of your current processes and their performance. An understanding of what the situation is like right now will provide you with a baseline to work from. As you're already working with your key stakeholders, collecting this information shouldn't be too difficult. If you don't have this information readily available, take the time to research this as it will give you key figures that will allow you to show success later on.
One of the many benefits of using an electronic system is the ability to, rather simply, extract and trend on data being managed within the system through key performance indicators (KPIs). Once implemented you can compare the performance values of the new system with those of your previous state which will give you the ability to measure the level of success.
Communicating Success
In a perfect world, your system goes live and revolutionizes your organization, saves a ton of money and increases productivity tenfold. Great, but how do you then communicate this success effectively so that it makes the biggest impact? It can sometimes be useful to show upper management and the executives how you plan to communicate the successes and wins of this new change after you've implemented.
If you have a marketing or PR department, now would be the time to consult them on the best way to communicate your potential successes, and detail high-level plans to roll out information to the entire company. There are many ways to communicate the benefits and it's important you plan activity that is aligned, not only with your company's culture but your ability to execute these activities.
Step 5:

A Business Case as an Evolving Document
Congratulations! Your business case is complete, present it to management and put it in a filing cabinet somewhere and let it collect dust until you hear from the team. Not so fast!
We do not operate in a static world. As we continue to obtain more information, the nature of the going paperless effort will solidify and new critical elements will be identified. Naturally, as these changes occur, our business case will have to adapt accordingly. At every stage of the process, invest the time to go back and review your business case. Confirm that what lies within it is still relevant and accurate and that the on-going or planned work is still aligned with the original vision. This recurring and periodic activity can save you a lot of work and explanation work later on, and it will help your team stay focus on the end goal you have set for yourself.
Get our best content delivered straight to your inbox