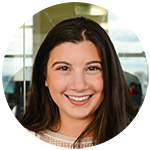 Published on
February 2019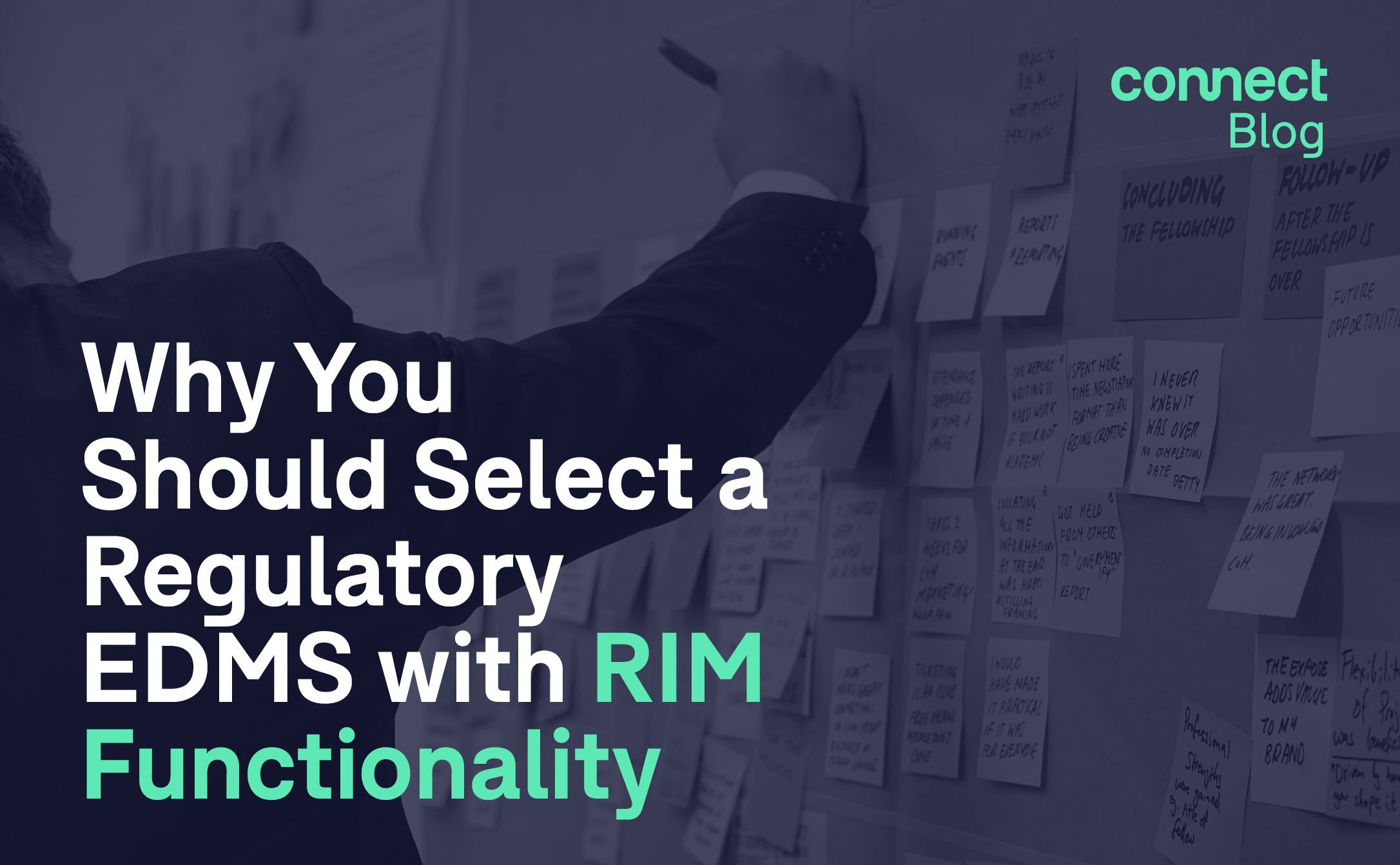 For pharmaceutical and biotechnology teams, managing documents between program stakeholders is often labour-intensive and disorganized. Information and content tend to be in manual, error-prone Excel tracking sheets or costly, customized legacy systems. As a result, sponsor teams experience significant challenges in managing all the documentation and correspondence associated with global submissions and product registrations.
At the same time, the regulatory landscape is becoming increasingly more difficult to navigate due to the global nature of the industry as well as a more stringent enforcement of regional regulatory requirements. Today, developing a global product portfolio requires knowledge of regional regulatory requirements, partners in those regions and better systems to automate and manage these processes. Not only are regulatory teams now expected to conduct all of these activities with a higher level of quality than ever before but do so within more aggressive time frames without compromising compliance.
However, with widespread adoption cloud-based solutions in the Life Sciences, these very same regulatory teams have been able to gain significant efficiencies in managing the regulatory submission process electronically. Now more than ever, software solutions supporting the regulatory application and approval process have become more common place and are revolutionizing the way regulatory teams collaborate and work on submission activity.
In the following article, we'll be exploring how modern regulatory submissions solutions have begun to integrate functionality across the enterprise, and more specifically the connection of Regulatory Documentation Management (RDMS) with Regulatory Information Management (RIM).

---



What is a Regulatory EDMS?
Before we dive deep into the intersection of Regulatory Documentation and Regulatory Information Management, let's explore what they both mean in a little more detail.
Electronic document management systems (EDMS) have been around for decades. At its core, an EDMS is simply used to track, manage and store documents electronically and, in turn, reduce the large amounts of paper typically found in an organization. EDMS systems also often have document collaboration features, streamlining the creation, review and approval of documentation electronically.

A Regulatory EDMS or RDMS has a lot of the core functionality of an EDMS but is engineered according to industry standards and the regulatory requirements and has been designed maintain GxP content in a specific structure. A Regulatory EDMS allows users to push documents through the same lifecycle they would typically take on paper, but in a way where it is visible to all stakeholders, facilitating collaboration and notifying users of review or approval tasks as they progress.
By implementing a Regulatory EDMS solution, teams can substantiate the following benefits:
Ensure the document lifecycle is maintained during R&D activities

Better manage documents for improved submission-readiness

Minimize system maintenance costs

Reduce the risks of noncompliance and meet

the regulatory requirements
Regulatory EDMS systems have been used in the Life Sciences for several years, and your team may already have one in place. However, as the regulatory processes become more complex and a need for greater collaboration rises, a more sophisticated set of tools are required.


What is Regulatory Information Management?
Regulatory Information Management (RIM) systems encompass several activities within regulatory affairs and regulatory operations teams – including submission planning, activity status, global applications, correspondence and commitments with regulatory agencies.

For most regulatory teams, managing all these activities manually is one of the most challenging parts of the process. Without systems that help manage this electronically; these groups are left to manually track in complex Excel spreadsheets and an over complicated process.
With the right set of regulatory information management software tools, organizations can take decisive, prompt actions and properly identify and respond to all elements of the regulatory timeline. The following functionalities and features should be a starting point for what you should be looking for within a RIM system:
Ability to maintain

an audit trail (versions & access control) as per 21 CFR Part 11

Organize and

track

regulatory

activities and events

Ability to plan for regulatory submissions and the tasks relating to each application

The status and activities associated with regulatory communication

Ability to delegate commitments from regulatory correspondence

(

i

.e. managing queries raised by authorities)

Global management of application information

Dashboard displaying the status of various tasks – their progress, due dates, reminders, status updates in a graphical representation



Regulatory Information vs. Content: Getting Things Straight
Let's put the regulatory systems we've discussed further into context.
Information management is not just about the documents themselves, but everything that comes with it. In a regulatory world, this information can be as simple as the country you are submitting to, or as granular as the metadata associated with the document in question. This is essential in gathering information, building out KPIs and metrics, and improving business processes. Information management is the gathering of important information used to analyze, empower and dictate the process. In the regulatory world, this is called Regulatory Information Management (RIM).
While RIM focuses on the information generated and tracked as part of the regulatory submission and approval process, EDMS systems generally manage the actual lifecycle of the documentation that is presented to regulatory authorities and facilitates collaboration between the geographically dispersed teams involved.
Now I know what you're thinking, since these systems overlap in so many ways and are often managing the similar information, it would only make sense to combine these functionalities and extend the regulatory EDMS with RIM functionality.


Siloed systems make a complex environment, more complex
Although an EDMS and RIM system are a wise choice to implement, not all systems are created equally and not all meet the growing needs of a regulatory department.
In many cases, IT will bring on multiple systems that ease the burden of manual work. However, when different systems are onboarded and only given access to certain groups, siloed data results in numerous subsequent issues related to inefficient data management.

With siloed systems, information and content that is found in one system, may not always interact well with another or interact at all. This creates disparate processes that don't communicate, resulting in redundancy or inaccurate data and a potential risk for missing the mark on regulatory requirements.

Decentralized, siloed systems cause regulatory teams to waste valuable time and resources waiting for data access and cleaning up duplicates – rather than using that time to analyze data and increase productivity. Managing this data and extrapolating the most relevant information from different systems is a huge burden on staff and can not only extend regulatory timelines, but also result in setbacks caused by a lack of control and governance.

While the idea of siloed data may be clear and the need for data aggregation, prominent, it is still a difficult hurdle to overcome in the life sciences. Now, the software market 'main street' is littered with new tools claiming to simplify this process, however very few have mastered the unity of content and information. With huge amounts of data and data sources, organizations still have trouble collecting and leveraging data to gain better oversight on their business processes.


Best of both worlds – Regulatory Submissions Software Systems



Even though the industry is moving towards e-submissions and data-driven regulatory activity, many still forget that clinical trial authorizations or market authorizations are still obtained by submitting a vast collection of documents. And thus, managing documents from one single source of truth is where we must begin to optimize business processes.

The answer to this problem is selecting a comprehensive regulatory EDMS tool that integrates some of the core functionality found in a RIM software system. When you can extend your regulatory EDMS with RIM functionality you are able to streamline tasks by connecting your content, activities and business processes together - in turn, enabling your regulatory team to collaborate better and get a more global view on regulatory operations.

Furthermore, a modern Regulatory EDMS can examine processes and best practices for content management across the product lifecycle and can be aligned with the RIM system for optimal use of regulatory information. Using a Regulatory EDMS with RIM functionality gives you the flexibility to plan your submissions and track their completeness, manage documents associated with submissions, and allow all functional members of your team to be working in one centralized location.

Benefits of a Comprehensive Regulatory Submissions System
By expanding functionalities of both Regulatory EDMS and RIM systems, organizations will experience the following improvements:
Greater business productivity resulting from having more time to focus on other activities and simplified interactions with external service providers

Increased visibility into regulatory activities globally (e.g., what submission was filed in what countries, what commitments have been made and the deadlines of those commitments, health authority correspondence, changes in regulations or interpretations, etc.)

Enhanced compliance with product registrations and more consistent health authority interactions

Faster time for products to reach the market via more efficient and effective submission and correspondence management




---

Key Takeaways
The sub-optimal usage of systems available in the management of information and GxP content in regulatory affairs is hindering the effectiveness of the regulatory submissions process.
When multiple systems are used, one on-boarded after another to counter the short-comings of the previous can result in siloed data and incongruent data exchange. This leaves regulatory teams making important process decisions without having all the information they need.
There are so many overlaps in both a RIMS and Regulatory EDMS and by marrying the functionality of both systems and available data, you are streamlining your regulatory output for a more efficient submissions process.
Montrium's RegDocs Connect is an intuitive, easy-to-use regulatory software that gives you visibility over your information and GxP content at any given moment, anywhere. The RegDocs application is a hybrid between EDMS and RIM system functionality. Our RegDocs Navigator functions like a RIM system, tracking correspondence and generating insights on project updates. Supporting the Navigator, RegDocs features a Regulatory EDMS to promote collaborative authoring and management of regulatory submission content.
Comment below what you have experienced with your EDMS and/or RIM system – and what functionality you feel still might be missing from what's available in today's vendor community.

Get our best content delivered straight to your inbox