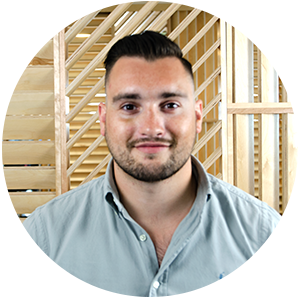 Published on
September 2017
September has traditionally been a busy month for all of us in the Life Sciences. Summer vacations are drawing to an end and we can finally get everyone back in the room to finish the year strong.
At this time of the year, what we like to call 'conference season' kicks off again after a short summer break. You'll find major events organizers from across the industry beginning their fall events during September - many you won't want to miss.
The Drug Information Association (DIA) is no stranger to 'conference season' and puts on a range of fantastic events throughout the year. This month (September, 2017) DIA is relaunching its EDM & IDMP conference under a new flag, titled the 'Clinical and Regulatory Operational Excellence Forum'.
As part of this event, the DIA are bringing together experts across the fields of Clinical Operations, Records and Document Management, Pharmacovigilance and Regulatory Affairs in Berlin on September 13th & 14th. If you haven't decided if you're attending or not, we've packed in five reasons that will help with that decision plus an extra incentive to attend, exclusive to Montrium. Don't worry, you can thank us later when we see you in Berlin!
1. Location, Location, Location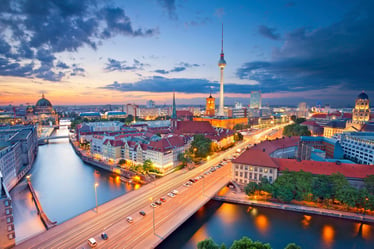 One of the biggest reasons to head to this years event is it's location. Situated at the Mercure Hotel MOA in Berlin, attendees will be right in the heart of Berlin a few blocks from the famous Tiergarten Park and Brandenburg Gate. Berlin is steeped in history and culture with a big arts scene as well as the traditional German culture, including some of the best beer in the world (We said it, you were all thinking it). All in all a fantastic location to bring like minded peers together to discuss clinical & regulatory operational excellence (beer).
2. Learn from Industry Leaders
As with all DIA events, the lineup of of speakers is fantastic. Clinical and Regulatory Operations leaders from across Europe come together to deliver an extensive thought leadership and educational program. With two paralell tracks, one dedicated to Clinical Operations & eTMF and the other for Regulatory Operations, the event is packed with some really great topics. Here's a few we're looking forward to most:
How to Make your eTMF Work for You Rather than Against You - View Agenda
Submission Planning and Control through a Product Lifecycle Today and Tomorrow - View Agenda
How RBM Can Break Down Clinical R&D Silos - View Agenda
3. It's All about the History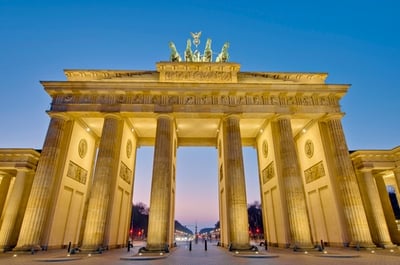 During downtown at the conference we'd recommend venturing out into Berlin and checking out one of the many monuments and museums. A moving and somewhat chilling experience can be found at the Holocaust Memorial Museum. If you're looking for something a bit more light hearted, a stroll through the Tiergarten to the Brandenburg Gate will give you a spectacular viewpoint gazing down the Unter den Linden (Under the Linden Trees) Boulevard.
A trip to Berlin isn't complete without getting up close to the remaining pieces of the Berlin wall. Pieces are scattered all of the city across several districts, however, we recommend heading to the East Side of the city to the East Side Gallery - a perfect place to witness the art and graffiti that lines the largest intact part of the wall in Berlin.
4. Discounted Registration - Get a Golden Ticket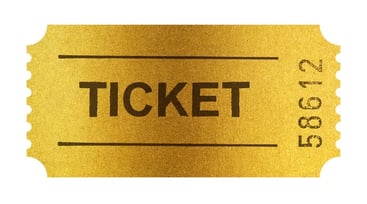 As an active member of the DIA community, and regular sponsor of DIA events, we have managed to secure a massive discount package for those of you who are still on the fence about attending. We have the ability to offer 5 lucky readers a Full Two Day Conference Pass for the Price of a One Day price (€900). If this gave you the last push you needed, please send your request to marketing@montrium.com and includ your full name, job title, company name and location. A member of our team will reach out to let you know if you've been sucessful in winning a golden ticket!
5. Build your network
Events are a fantastic way to meet other experts in your industry. The DIA Clinical & Regulatory Operations Excellence forum will hold host to over 100 clinical and regulatory leaders across the 3 days. Throughout the conference there are organized coffee breaks and networking sessions that give you a great opportunity to network with your peers, learn new skills and build your professional network.
Final Considerations: Why is this forum essential to attend?
The increasing complexities in today's drug development require a close link between Clinical Operations and Regulatory Operations to embrace working solutions and partnerships. This highly interactive forum will enable you to perform complex tasks to the highest operational standards to shorten turnaround times and reduce queries and re-creation in your development programmes. (Extract from the Agenda)
The meeting will be based on selected abstracts that showcase working solutions and will allow attendees to learn from implemented best practices.
See you in Berlin!
Get our best content delivered straight to your inbox