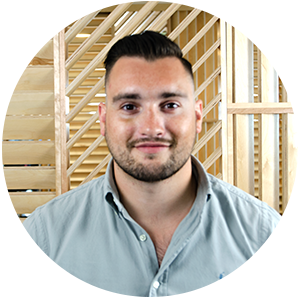 Published on
February 2017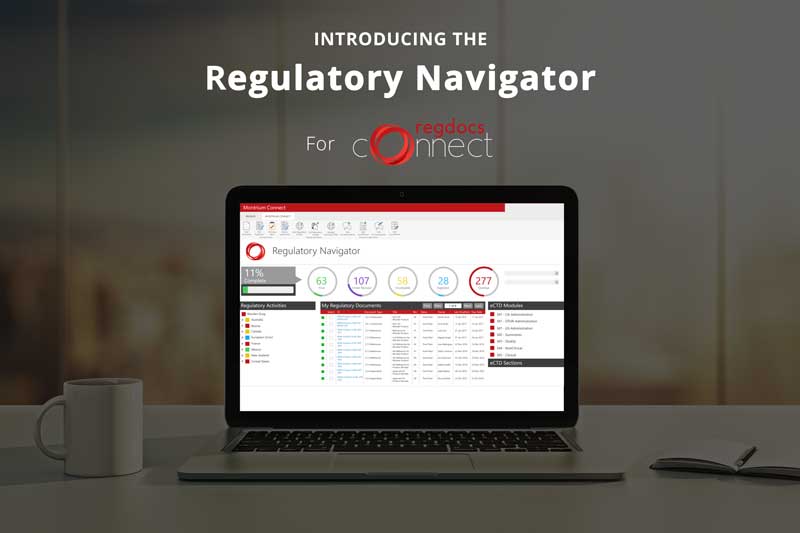 The Regulatory Navigator is an intuitive business intelligence dashboard for regulatory operations teams, which sits perfectly on top of our regulatory EDMS software product; RegDocs Connect to link document management, with regulatory submission planning and crucial business intelligence data.
In light of the recent release, we felt it best to cut the marketing fluff and get into some of the powerful new features both RegDocs Connect and the Regulatory Navigator now have. It's important to note that, we're laying out some of the more talked about features that have come with the latest release but rest assured that the new tool is packed with a whole lot more.


Why have we released the Regulatory Navigator?
As electronic submissions to regulatory agencies continue to rise and the complexity of drug development increases, the ability to produce submission-ready, quality content in a timely manner has become paramount to commercial success. Pharmaceutical organizations must now look to specialized tools that enable them to speed up the regulatory submission timeline, to get their products to market faster. We've developed the Regulatory Navigator to do just that, to provide greater insight into the regulatory completeness to speed up the submission building process.


What is the Regulatory Navigator?
The Regulatory Navigator is an interactive dashboard that sits on top of RegDocs Connect and allows regulatory teams to easily navigate across all prepared documents from a single centralized location. By combining the two, we've married essential RIM and Business Intelligence functionality with powerful document authoring and management, allowing your team to create, plan and track your entire regulatory timeline in one place. Here's a rundown of the things we're most excited about:

The Full Feature Round-Up of the Regulatory Navigator
Monitor the Completeness and Readiness of Every Submission
Much like our other Navigator tools, the Regulatory Navigator provides visual indicators that provide clarity and transparency over the completeness of your submissions, ensuring that everything you send to publishing is submission-ready. Simply click on one of the visual dials to see the documents with that status appear in the document panel. Regulatory teams can now quickly identify all available, expected, in-process or missing submission documents by products, regions, countries, applications or sequences.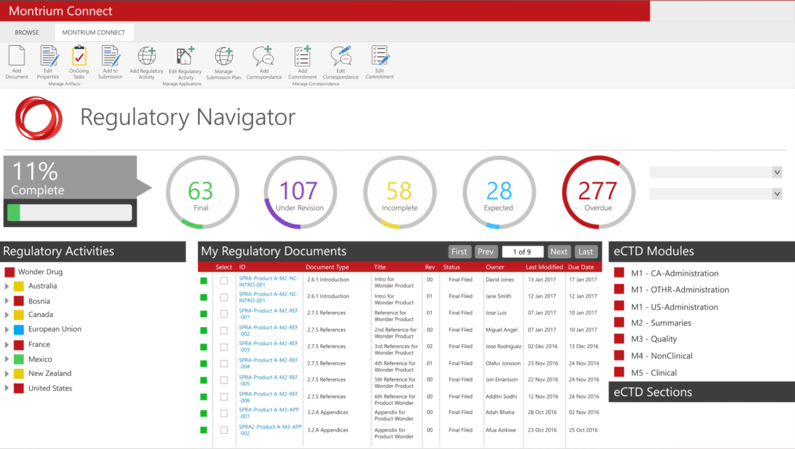 Manage Regulatory Communications and Distribute Commitments to your Team
With the Regulatory Navigator, it's easy to stay on top of your regulatory activities, including communications and follow-ups with health authorities. You can now distribute health authority commitments to your team, then follow-up on progress from directly within the navigator, adding correspondence and additional information as your team receives it.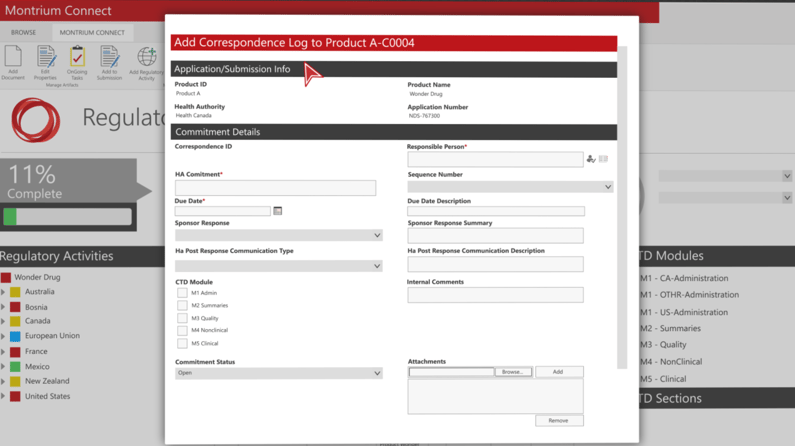 Push Documents to Multiple Sequences
Sharing documents across applications and sequences is also a breeze, allowing you to easily push documents to multiple sequences in one easy action.

Build out Your Submission Directly in the Navigator
Building out a submission with the Regulatory Navigator is incredibly fast and easy. Whether you're creating a submission from scratch or following an existing template, populating content in the navigator is effortless. Users simply select the document types for the application they're looking to create and the Navigator automatically generates the submission structure for them, creating placeholders for the documents you'll need to complete that specific submission.
Submission Plans & Templates
Define and update Submission Plans or create new ones from existing templates.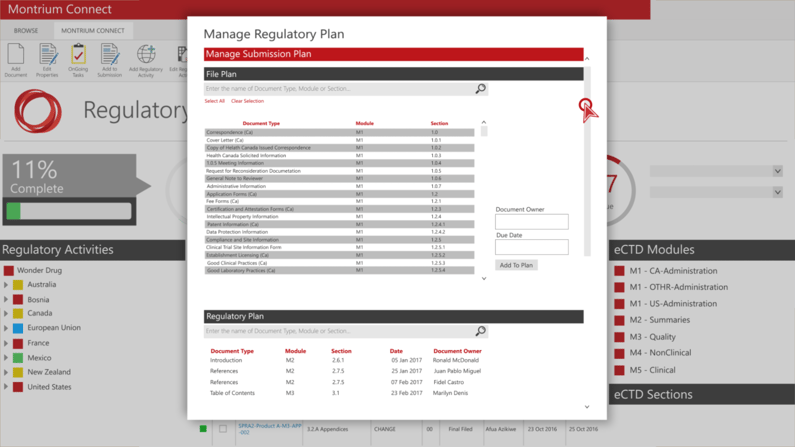 Dynamic Search & Filtering
Easily find individual artifacts using dynamic search and filtering capabilities.


Intuitive Regulatory Submission Navigation
Once your submissions have been created, you can navigate through each one using an intuitive tree view, gaining completeness information on each one as you scroll through. This view is dynamically built in accordance with your submission structure without having to move or copy a single source file from their repository. Users can then drill down even further by viewing documents in eCTD module format, as they prepare for publishing.


Get our best content delivered straight to your inbox