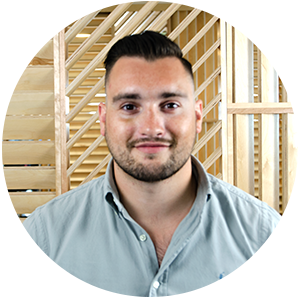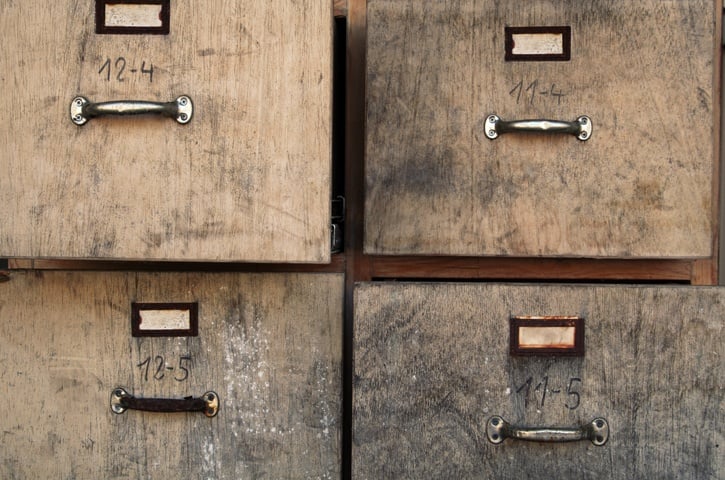 In the early days of your career in the life sciences, you'll probably encounter a dizzying array of acronyms – TMF, ROI, CRA, QMS, just to name a few. One acronym is particularly important: EDMS.
To put it simply, EDMS – or Electronic Document Management System – refers to software that centrally manages a company's documentation and information electronically.
Typically, an EDMS will allow you to store important documents securely, filing them away in organized structures and applying metadata to make them easier to find and manage.
Beyond just managing documents, an EDMS allows you to centralize your content creation and management completely electronically; creating a controlled environment where critical information can be collected and stored ready for an audit, inspection or regulatory submission. Some EDMS systems (Like Montrium Connect) even integrate workflow technology, and other functionality to streamline the entire document management process.
As anyone who's ever managed large quantities of paper documents knows, an EDMS is an invaluable tool for businesses that want to grow and scale. But on the other hand, it's yet another solution that business owners must acquire, implement and train users on. Is it really worth it?
Absolutely. Here are the top four reasons why your business – regardless of size, maturity, or industry – needs an EDMS.
1.
It's a centralized place for storing documents
In the life sciences, the speed and ease in which we do things can have a significant impact on drug development timelines. Spending precious time searching through email inboxes, desktop computers, storage drives or even filing cabinets to find the critical documents your team needs is a hugely expensive waste of your teams time. It's also extremely unreliable – if you're an organization with multiple locations, locating the information you need can sometimes take hours, days or even weeks.
An EDMS provides a centralized environment for all stakeholders to collaborate and interact in. Whether you're at company HQ or at an office on a different continent, information can be accessed wherever you are, even on the go. That, coupled with features like version control, audit trails, document lifecycle workflows and digital signatures can give your team the ability to completely manage the lifecycle of documents electronically – authoring, collaborating and filing away at their workstations.
2.
It improves communication and collaboration across an organization
Often, one of the biggest bottlenecks in any organization is review and approval. We've all been in that frustrating situation when multiple versions of the same document are flying back and forth through email, and when you finally get time to go in and give feedback you have no idea which version is the most recent.
With an EDMS, teams can efficiently collaborate on documents directly within the system; with the EDMS doing all of the hard work of tracking changes, ensuring version control and enforcing review timelines. Some solutions even have native functionality that connects to word processing applications like Microsoft Word (If you're a Montrium Connect user, this will be familiar to you) that allow the entire review team to make comments, edits and accept or reject changes simultaneously and then sync back to the system. Say goodbye to confusing email threads, elongated review times and ridiculous email attachments like Logical Security-V1-V1_1-V1_2-V1_3-V1-3-Jane.doc.


3.
An EDMS can improve management and traceability
If you could pick one of these benefits to take home with you, this would be the one. It almost goes without saying that managing paper documents gives you very little traceability and is a management nightmare. Even if you're the J. Edgar Hoover of your document management department, locating information in a timely manner without error is a challenging task.
One of the great things about centralizing information in an EDMS is the ability to find and manage the information that's coming in and out of your organization. Adding metadata to documents significantly reduces the time it takes to access content, and can even be used to deliver metrics on the status of your system. If you're familiar with Trial Master Files, it is important to understand the level of completeness you're eTMF currently has. With an EDMS, using metadata and other tools, users can query the EDMS to identify what documents are still required, which are already filed and which are currently being created or under revision. This is something that would take a lot of leg work and a considerable amount of time in a paper based TMF scenario.


4. It's a sustainable, scalable and powerful tool for growth
You might be asking yourself, "Can't I just keep all of my documents on a hard drive or in cloud storage and call it a day?"
With smaller amounts of documents, manually saving and filing documents after every new document comes in is doable. However, think ahead to one, two, or even five years from now. Presumably, you want to grow your business, but the time your team will have to spend managing those documents manually each day is going to take up all of their time. Ask yourself if you'd rather your team focus on filing documents or delivering in projects?
Furthermore, if you want to improve the way you run your business, an EDMS can give you actionable information that will help you optimize information management.
The Takeaway
Ultimately, there's a very simple question you should ask yourself if you're considering implementing an EDMS: Do you want to grow your business? Your ability to do so is dependent on how you manage the critical parts of your business. As regulatory requirements continue to put heavier focus on document management and electronic systems, investing time in evaluating these systems will stand you in good stead in the long run.


Get our best content delivered straight to your inbox