Published on
December 2020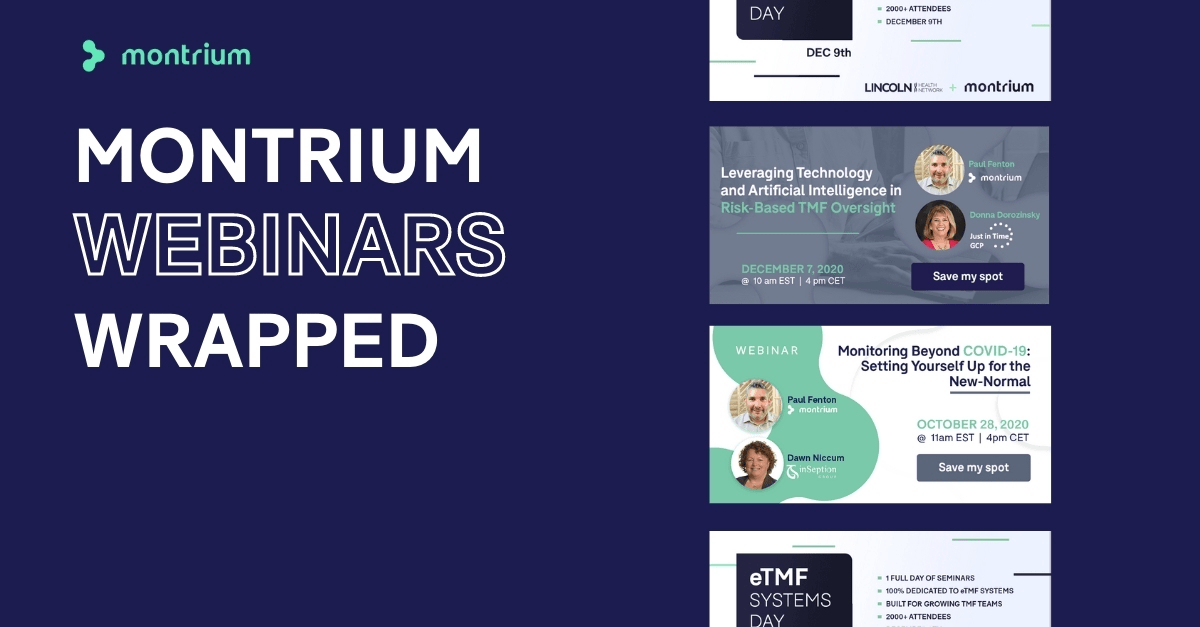 2020 was a year of many firsts — most of them quite challenging. But 2020 was also the year we learned the most: We learned to pivot, adapt, and grow. We continued to share insights and connect with the great audience we've built here at Montrium.
There were many firsts for Montrium, as well. We launched TMF Week in June, the largest free online event dedicated entirely to Trial Master Files. We also held eTMF Systems Day this December, where ClinOps and TMF professionals from pharmaceutical, biotech, and medical device organizations came together to share and expand their eTMF knowledge.
Among all the insights we've gathered and shared this year, here are some of our best, practical webinars that are worth revisiting. From how to bring your TMF in-house to Adobe Sign best practices to AI's role in risk-based TMF oversight, we answered some crucial questions.
Block off some time in your calendar this week to tackle these, you won't regret it.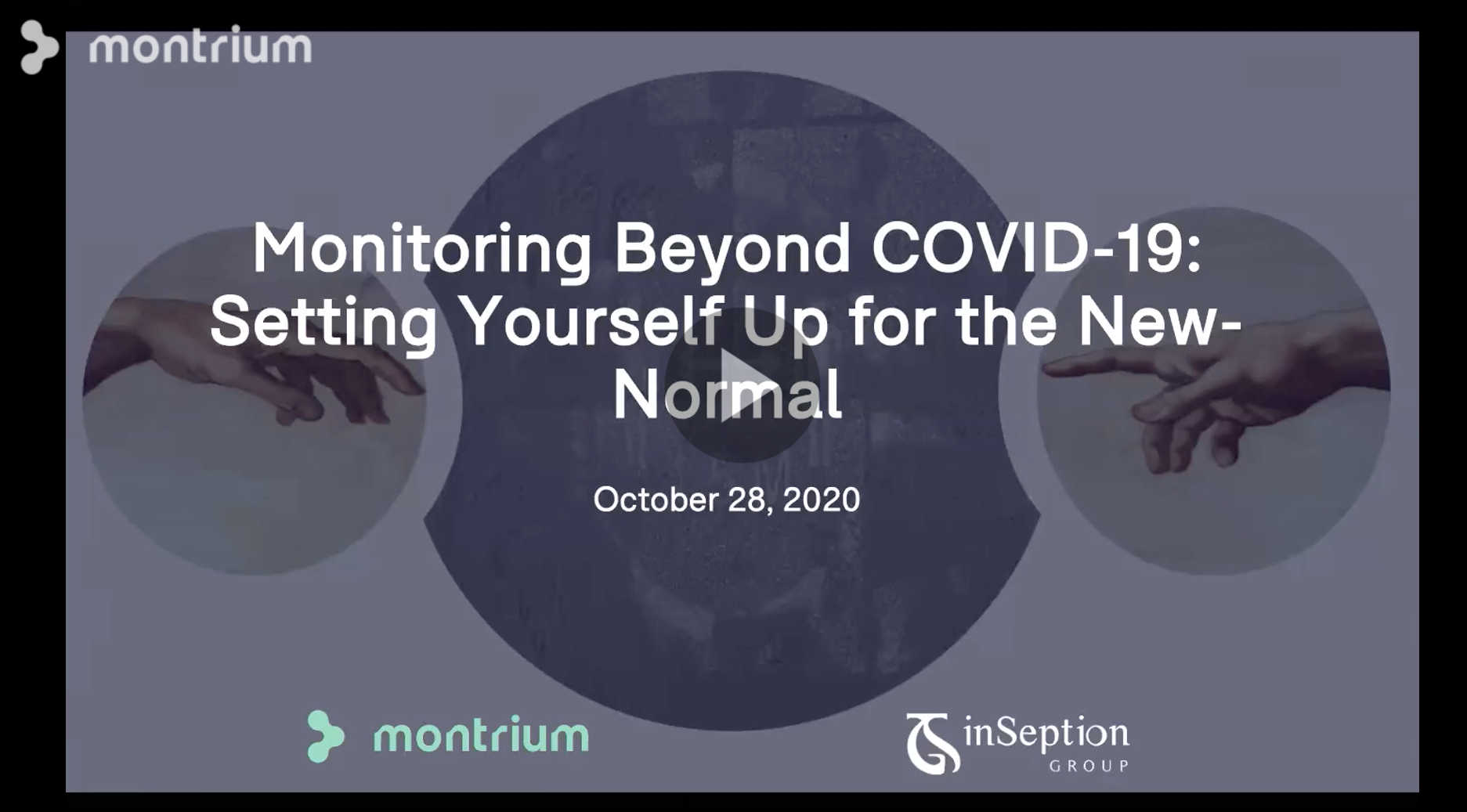 The Covid-19 pandemic has forced the pharmaceutical and medical device industries to explore methods beyond the traditional on-site monitoring and auditing of clinical trial sites. It has enabled companies to leverage both existing technologies and quickly adopt new methodologies to ensure data integrity and patient safety.
What you will learn:
Opportunities and the challenges of the "new normal" in the management and oversight of clinical trials

How we think technology will evolve in the future to better support new risk-based approaches to oversight

AI's growing role in clinical trial oversight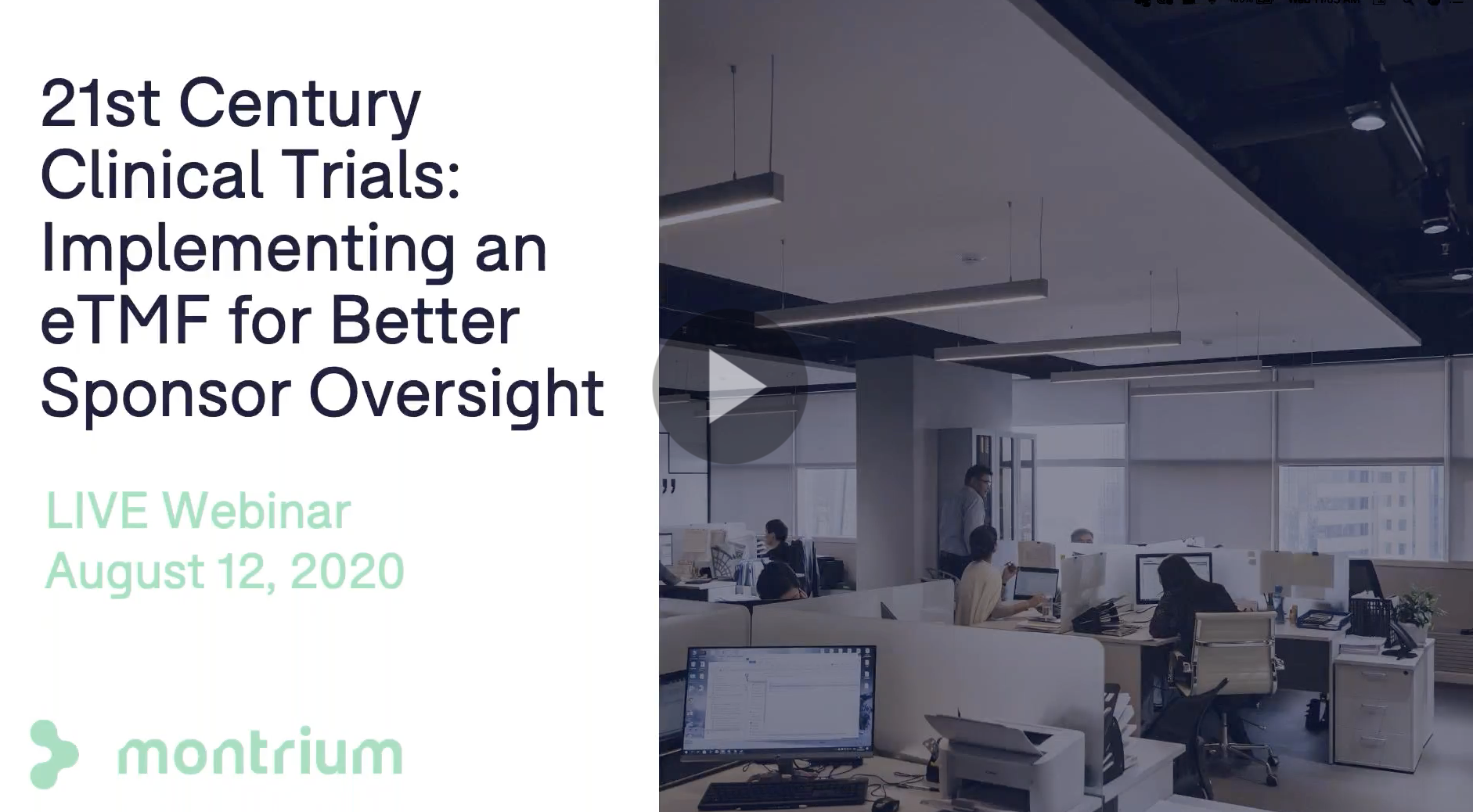 As a sponsor, bringing your TMF in-house can provide significant long-term benefits – including better oversight, more control, more accountability, and continual inspection readiness. It isn't always the easiest change to make, however. An in-house eTMF can help you speed up your time to market by reducing tedious back-and-forth communication and freeing up more time to focus on research.
What you will learn:
The

c

linical

t

rial

l

andscape

and t

he

e

volution of the TMF

How outsourcing impact

s

TMF management

Why sponsors bring TMF Management in-house

Implementing an eTMF for better sponsor oversight

What you need to manage your eTMF internally
How to Fast Track 21 CFR Part 11 Electronic Signatures in Adobe Sign
With strict worldwide regulations around electronic signatures, it's not easy to digitally transform your business if you don't know where to start. To tackle this problem, Montrium and Adobe teamed up to ease the validation burden on life science teams and speed up the validation process. As a follow-up to our Adobe Sign webinar in April, we present the key steps in implementing and validating Adobe Sign for use in 21 CFR Part 11 and Annex 11 GxP environments.
What you will learn:
Demystifying remote signatures

Overview of Adobe Sign and its partner ecosystem

Part 11 capabilities and a customer's point of view on key considerations

How to apply a strategic framework to validation

Results from Pharmascience's customer experience validating Adobe Sign

Adobe Sign's free validation packs

Montrium

Toolkit offering available to help accelerate your transition

Risk-based monitoring has been growing in popularity over the past 15 years and this year's Covid-19 pandemic on clinical trials has only driven this growth further. With the increasing power of artificial intelligence and machine learning in TMF management, applying risk strategies in TMF oversight is becoming a means of gaining efficiencies without impacting quality.
What you will learn:
A

pplications of AI and machine learning in planning and conducting TMF oversight activities

H

ow these technologies will empower remote site access and clinical trial collaboration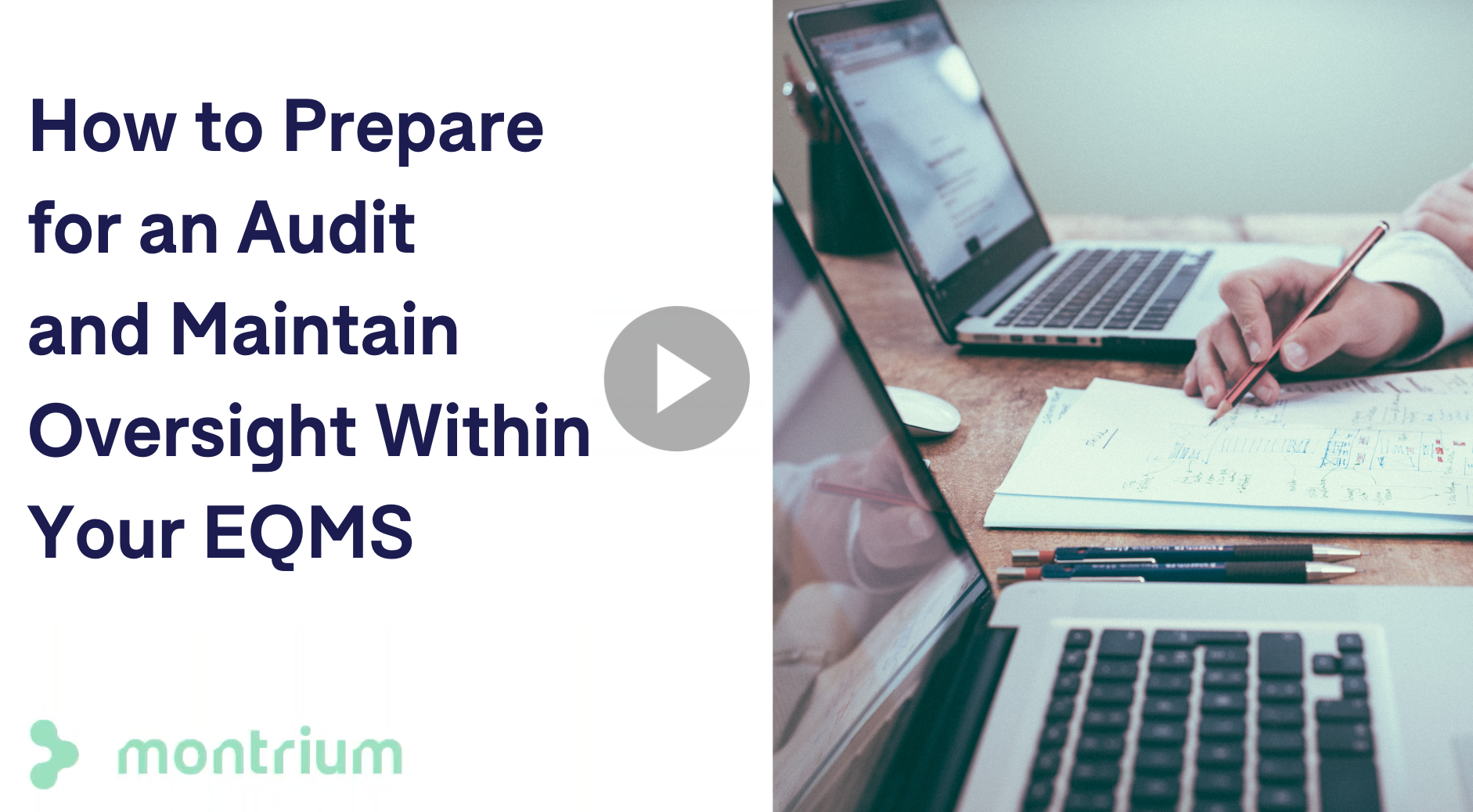 Have an audit coming up soon? As your quality audit will examine your quality management system (QMS), you'll want to take the right measures to keep your QMS in shape and avoid the last-minute rush to prepare your system and your team.
What you will learn:
What the quality auditor/inspector or quality team are looking for

How to manage a clearly defined internal system that monitors procedure effectiveness linked to operational activities

The importance of using the right communications strategy to get all process-owners on the same page

How to motivate your team to get internal buy-in and increase ownership of quality processes

How to show if you comply with the defined quality system processes (

e.g.

creating an SOP listing, organizational chart, and training matrix)

What results can be achieved through the implementation of an enterprise QMS or EQMS

After the audit: responding to findings and requests for corrective actions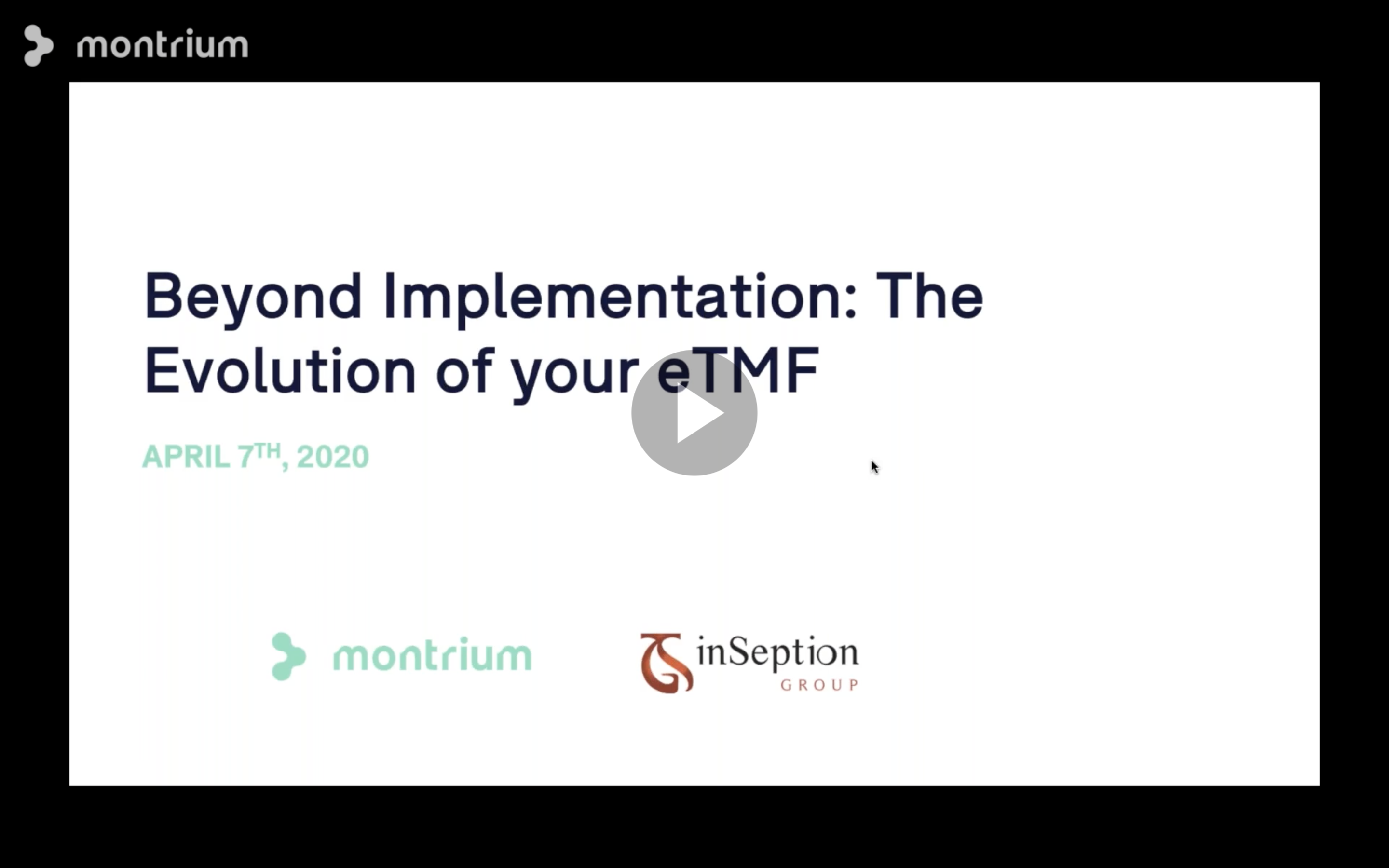 As the industry moves further towards advanced electronic Trial Master Files (eTMF), the opportunities for changing the techniques and processes for TMFs must also follow suit. Montrium's CEO Paul Fenton and Dawn Niccum, QA & Compliance Senior Director from inSeption discuss how to ensure the quality of eTMF content and processes when transitioning to a new system.
What you will learn:
Current state of eTMF including multiple locations and owners for documents, regulator expectations, and technology opportunities

New paradigm for the review and management of documents

How the TMF Manager role will change over time

Opportunities that evolve from advanced eTMF reporting
This Year's Events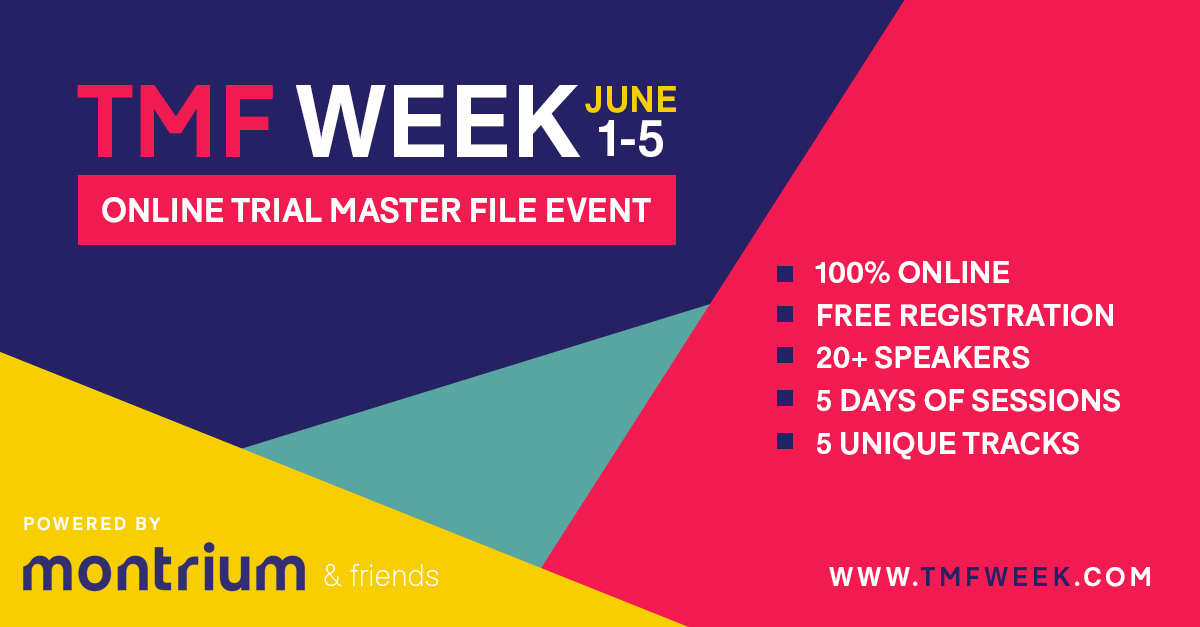 TMF Week is the largest FREE online event dedicated entirely to Trial Master Files and how you can improve your TMF processes. We are looking forward to hosting it again in 2021. Head to www.tmfweek.com to access this year's on-demand sessions now.
Available on-demand sessions:
How to Implement the TMF Reference Model

TMF Fundamentals:

An

Introduction to Better Trial Master File Management

Reimagining Clinical Trial

Documentation:

A Hybrid eTMF and

eISF

Model

Implementation & Adoption: Lessons Learned in Smaller Organizations

Practical Steps to Selecting and Implementing an eTMF

TMF King: How to Reign in your Clinical Trial Documentation

Reaching an Effective TMF Process using Sponsor eTMF system and CRO eTMF system

Strategies for Managing TMF Health with Effective Sponsor Oversight

Best Practices for Preparing for and Surviving TMF Inspections

Panel Discussion

:

The

Future of TMF Evolving Regulations, Technologies & Processes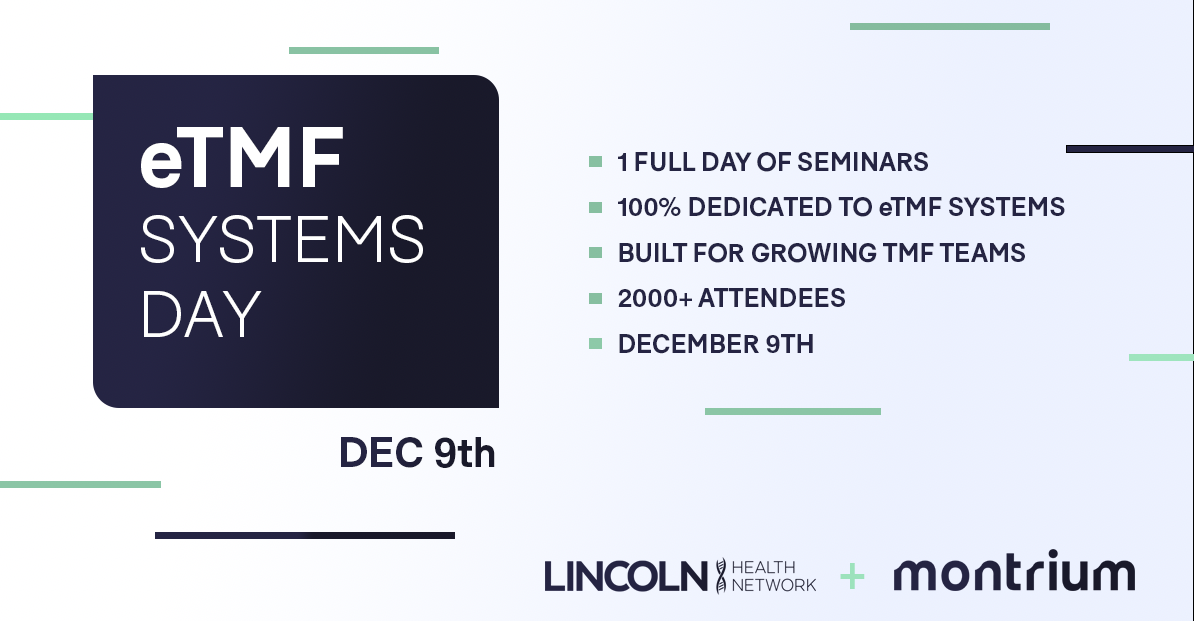 Life science professionals from pharmaceuticals, biotech, and medical device organizations come together to discuss eTMF's role in growing organizations, how to build a business case and implement the technology, and where the future will lead us. Get ready to expand your eTMF knowledge!
A sneak peak into some of the webinars from the day:
Get our best content delivered straight to your inbox