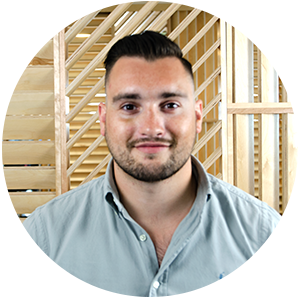 Published on
December 2016
To celebrate another great year of blogging and educational content, we've put together a list of the top articles and blogs that were release on the Montrium blog in 2016. The articles cover a range of topics and come from some of our top writers and specialists here at Montrium. If you're fairly new to our blog, or have been a subscriber for some time but want a recap on some of our top articles, this one isn't to be missed.
We've handpicked these articles based on the number of visits and comments they have as an indicator of their popularity. Feel free to browse our blog in more detail to dive into some of the other great articles we've put together this year.
Whether it's meeting the next big client, forming your next business partnership, learning new skills, getting advice from peers, or keeping up with industry information, the return on investment of attending the right events can be substantial. We've laid out our list of top conferences to attend in 2016 that will make you want to start packing today.
The SOP development process is a great way for managers and their teams to collaborate in the documenting of processes for everyone's benefit. Developing and following a framework for SOP development creates a positive sense of teamwork and will lead to improving the efficiency of your workforce. In this article we outline our recommended step by step process for developing and managing SOPs within your organization.
eTMF. If you work within a life science organization involved in drug development, you've probably heard this four-letter acronym tossed around before. Maybe you've even been told you need one. No matter what, you're curious about one thing: What does it actually mean? How do you know if you need an eTMF system? And How do you go about selecting the right one?
Across the internet, there are millions of websites bursting with information about almost everything. The World Wide Web has become an invaluable resource, propping up our quest to learn more about our profession – especially in the world of validation. We have put together a list of our top browser bookmarks for CSV related topics, in an effort to save you time when researching and verifying your work for your next project. Some of these are must have references for any CSV work, and some are just great resources for those more unorthodox questions.
Regulatory agencies around the globe are causing life science companies to be increasingly concerned with data integrity. This comes with no surprise given that Guidance Documents for Data Integrity have been published by the MHRA, FDA (draft), and WHO (draft). Given the increased scrutiny for data integrity and potential harm that could arise from data integrity issues, it's important to implement controls to prevent and detect breaches in data integrity. Your computer system validation program can and should be leveraged to ensure these controls are in place.
For those that are experiencing SOPs for the first time, or are working in a small organization that is looking to put SOPs in place, we've put together a light introduction to what Standard Operating Procedures are, and why your organization needs to put them in place.
If you're in the pharmaceutical industry, then you've probably heard the term "Trial Master File" or "Electronic Trial Master File" by now – possibly more times than you can count. With the clinical research space expanding and trials becoming ever more global, clinical trial stakeholders are putting greater emphasis on how to properly manage the documentation that is collected through the course of a clinical trial.
For those new to clinical research, you may be wondering what it all means. What does a TMF or eTMF actually do for you? Is it really that important? Whether you're new to TMF/eTMF management, or a veteran looking for a refresh, below you'll find 10 frequently asked questions about Trial Master Files explained in detail.
For life science companies, there are several considerable benefits to using applications to manage operational information. However, a SaaS-based platform also presents unique challenges for both the solution provider and the life sciences company (end users).
As a software provider delivering our solutions in a SaaS model, we are often asked how we currently manage system change in the cloud. The following article explores the approach Montrium takes when releasing new versions of Montrium Connect to our subscribers, and the role we play in helping our clients demonstrate regulatory compliance.
Making the decision to select new software for implementation in your organization shouldn't be done lightly. While it's easy to get excited about the potential outcome new software could bring, selecting software systems without the proper planning, and a defined process for evaluating and selecting a system, can lead to oversights and bad investments. In the next article, and the articles that follow, we will be outlining some key steps and important advice for when you look to acquire new software applications at your organization.
The following article explores the tremendous value that eTMF solutions can provide trial sponsors and other stakeholders. In fact, a well-designed eTMF system can significantly accelerate trial setup, deliver comprehensive document visibility during the trial, and streamline access to trial records at the conclusion of the trial.
In general, there is a reluctance among life science companies to change the manner in which they manage their records, especially when the option of utilizing cloud services is on the table. However, when you consider that records produced by these companies are frequently subject to regulatory audits, this hesitation towards embracing new technologies is entirely understandable. In this blog, we look at how the Life Sciences companies are implementing cloud-based solutions and what the potential GxP impact of each use case could be.
Get our best content delivered straight to your inbox