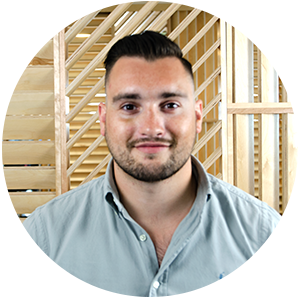 eTMF. If you work within a life science organization involved in drug development, you've probably heard this four-letter acronym tossed around before. Maybe you've even been told you need one.

No matter what, you're curious about one thing: What does it actually mean? How do you know if you need an eTMF system? And how do you go about selecting the right one?


What is an eTMF?
An electronic trial master file is a specialized content management system used to manage clinical documents across the life cycle of a clinical trial.

For the most part, eTMF systems are required to maintain compliance with the regulatory agencies as well as present a historical look at the actions that have been taken over the course of a clinical trial. Clinical trial regulatory documents have historically been paper-based documents captured centrally in physical file cabinets. However, through the proliferation of electronic systems, eTMFs are gaining widespread adoption.
No two eTMF systems are the same. However, these systems are required to have some baseline functionality to satisfy the needs of managing a trial master file. Here are the high-level baseline components you should expect to see in an eTMF solution. If you're looking for a more comprehensive list of eTMF features, you should check out our other article.
Document Uploading/Creation – In an eTMF, documents are acquired electronically and stored electronically. These documents could come from users uploading or creating documents in the system or through receiving an email.


Document Classification – An eTMF system should include functionality that automatically routes the document through the proper eTMF classification and indexing.


Document Indexing – Document indexing is a process within an eTMF system that adds unique document identifiers or metadata to enable rapid document retrieval or running of workflows.


Document Storage – At a minimum, your eTMF system should allow you to store documents. Often, storage includes the management of those documents, where they are stored, and for how long. Attention should be paid to the size of documents and records to be stored.


Comprehensive Security – The system should have a good security model which allows you to grant access to complete or partial TMFs. The security feature of the system should also log whom you gave access to what and when.


Document QC – The Electronic Trial Master File system must be able to handle the ongoing QC of documents that are being placed within the eTMF to ensure that they are appropriate and meet the requirements of ALCOA (Accurate, Legible, Contemporary, Original and Attributable).


Auditability – An eTMF system should provide full traceability in the form of audit trail and logs to be able to demonstrate who did what when. It should also have a specific profile for ensuring that inspectors and auditors can access the eTMF directly so that they can view final records directly in the system.


eTMF Reporting – Reporting and business intelligence gives the organization the ability to understand the health of the eTMF at any one time, and query missing documents for audit readiness. As a baseline, an eTMF system must be able to give basic business intelligence on the completeness of the trial master file.


Search and Retrieval – Just as important as storing a document in the eTMF is, being able to search and retrieve it holds the same weight. An eTMF system should have at a minimum the ability to search and retrieve documents using both structured and unstructured search tools. Being able to search within artifacts is also very useful.


Metadata – Metadata (as mentioned in document indexing), is the process of assigning unique attributes to content within the eTMF. An eTMF system will typically apply metadata to content to make it easier to locate and query certain data within the system. This can also be used to manage key attributes such as approval date or expiry date.



Do you need an eTMF system?
Typically all organizations who engage in clinical trial activity are required to interact or support the compilation of the Trial Master File (TMF). Core users of eTMF applications are typically responsible for research and development or information technology within their organization, and are usually:
Accountable for the maintenance of existing clinical systems
Consolidating systems for improved cost-effectiveness
Looking to replace inefficient legacy systems for Clinical Trial Management
Organizations today are operating at incredible speeds to remain competitive and gain a market edge. We're not only seeing technology transform the way we conduct our daily lives, but also changing the way we work and operate at the office.
Clinical trial stakeholders now expect to access, exchange and manage clinical documents electronically, anytime, anywhere, from any device. As the use of electronic systems has increased within the workplace, organizations are now moving towards managing their TMF electronically to take advantage of increased data quality and regulatory compliance that comes with such a change. A summary of the business rationale and justifications for moving from paper-based trial master files to eTMF systems include the following:


Reduce business risk – systems provide confidence that you have met the regulatory compliance requirements


Enhanced artifact quality – automated systems have been proven to make fewer errors than manual paper handling processes; ability to implement automated quality control processes.


Improved team productivity – Sharing and viewing documents anytime, anywhere from any device is faster than manual paper retrieval.


Reduced auditing and reporting costs – Automated reporting and electronic retrieval of eTMF content can significantly reduce auditing and reporting labour and travel costs.



Future of eTMF
eTMF systems will continue to evolve to support the evolving nature of clinical trials and Trial Master Files. Systems will start to integrate to present not only documents but also data which can help document and trace events within a clinical trial. TMF completeness algorithms will become more and more sophisticated with study design and events being taken into account when calculating completeness.

Finally, an eTMF will start to move away from being a simple repository and will play an important role in driving clinical processes, improving clinical planning and empowering a risk-based approach to clinical trials. When evaluating a system you should be asking how the vendor plans to align their system with the evolution of eTMF.



How do you decide which eTMF software to get?
Everyone wants to have the shiny top-of-the-line system that will quickly do everything they think they need. However, before selecting an eTMF software, and ultimately an eTMF vendor, it's important to understand the entire landscape of your organization, looking at the individual needs of the stakeholders, the processes you have in place, and your budget. Once you've conquered this, you can then appropriately evaluate the many options there are on the market today.
To get started, here are some great questions to work through with the team:
What are the primary business objectives for adopting a new eTMF solution?


Do we have specific business requirements for a new solution?


At first glance, how thoroughly does the solution meet our defined needs?


Is the solution used and endorsed by our peers?


Can we get a personalized demonstration of the solution?


What is involved with the implementation of the solution?


Does the solution integrate with our existing systems, if necessary?


What is the Total Cost of Ownership (TCO) for the solution?


What ROI (Return on Investment) can we expect from adopting this solution?


What kind of partner will the vendor be?
The Takeaway
To have a viable eTMF software system in your tech arsenal, you first have to look beyond the software platform and clearly define your eTMF process and business needs both in the short and longer term. You must focus on finding a provider that is willing to work with your organization to assess your core business needs and propose a solution that is aligned with these needs.
From here on, you'll then not only find the right solution but more importantly the right partner. One thing you don't want to happen is to select a great looking eTMF software, but a vendor that leaves you at the door as soon as you've signed the contract. Finally, you need to understand how the vendor will evolve over time and implement new technologies as the concept of eTMF evolves.
Get our best content delivered straight to your inbox