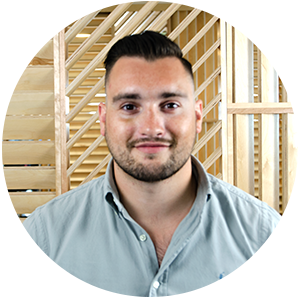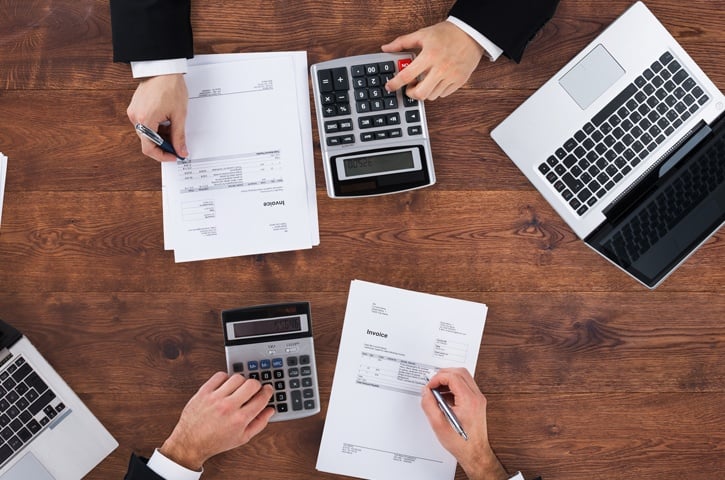 As you start to plan your transition to an electronic trial master file solution, you'll inevitably start asking yourself the question, how much is this going to cost our organization? Budgeting is one of the most crucial parts of any organizational change, so understanding all of the variables is critical to success. It's also important to know what to expect, so you know how to plan for it.
We'll break down how to build a budget for your eTMF acquisition while taking into consideration all of the different aspects you'll need to be aware of.


What level of eTMF functionality are you looking for?
List and prioritize requirements
An important first step in finding the right system is determining what functionality is essential for your organization. No two eTMF systems are the same, and the subtle nuances between vendors could be the difference between a successful implementation and roll out, and a bad one.
As you plan your budget, it can be helpful to list out the features and functionality you need; prioritizing features and functionality into categories such as "Must Have" and "Nice to Have" before beginning your evaluation. You'll inevitably want the Cadillac of eTMF systems, but is this achievable from an organizational and financial standpoint?
Sit with some of the key stakeholders of the system, as well as individuals who'll use the eTMF system on a daily basis to understand what they need to be successful. Capture their points in an excel spreadsheet and begin surveying the leading eTMF software vendors to understand what vendors provide these features in their system, and what they charge for it.
Basic repository or eTMF system
During the process of evaluating what functionality you'll need, it's important to distinguish between basic content repositories (such as OneDrive and Office 365) and flagship eTMF systems. If you're a small organization with limited availability to funds, you may opt to begin with a basic repository that stores documents in a defined structure. Be aware that these systems tend to have a shelf life, and may be too basic to suit your needs as your business and team expand.
If you're looking for automated tasks, workflows, digital signatures and bolted-on business intelligence, you'll be hard pressed to find these in a basic file share system. While you may save money in the short term, you'll eventually need to transition to a more robust eTMF solution – which may mean additional work to migrate content and information.


Do we need a cloud or on-premise solution?
In addition to what functionality you'll require, your budget will also be dependent on the delivery model you need – the traditional on-premise model or the more modern SaaS subscription. Both have their pros and cons, and which one you select will depend on your current IT environment and what your overall goals are for the system. In the following section, we'll look at both models briefly, exploring the differences and how this impacts your decision.
On-premise deployment of eTMF
Traditionally, most enterprise software applications delivered within life science organizations have been deployed/developed on-premise within the company's internal IT infrastructure. This made sense for larger organizations as many had already made the investment in the infrastructure and even had IT resources in place to manage these environments. However, the on-premise model made it challenging for smaller emerging organizations to leverage electronic tools, as finding the cost to put in place this level of IT infrastructure was impossible.
Today, deploying an eTMF on-premise may make sense for your organization if you already have a well-defined and operational IT department and have made investments in IT infrastructure. However, if you're about to start this journey, be wary of the effort and cost required to implement an eTMF on-premise.
Cloud delivery of eTMF
Despite the life science industry's concerns about the cost of transitioning to electronic applications, the overall budget can be reduced dramatically by implementing a cloud eTMF application. Before the current generation of eTMF systems, many life science organizations would either develop home-grown eTMFs on-premise or deploy pre-developed eTMFs from vendors.

With the rise of cloud technology, we've seen the introduction of purpose-built eTMF applications, designed with the required functionality 'off the shelf', ready-to-use with minor customization. This significantly reduces the eTMF software expenditure associated with a custom design. To understand why the life sciences are flocking to implement SaaS eTMF systems, check out our article titled 15 Undeniable Reasons to Love SaaS in the Life Sciences.


Budget Considerations for On-Premise
Licensing & Consulting Fees
Typically, with perpetual licensing models (on-premise), you'll purchase the software licenses from the vendor up-front as well as any ancillary tools that you'll need to support the applications and the underlying technology. You'll most probably also require some configuration to the software, incurring consulting fees for additional services.
Included Products and Services
Some on-premise applications will also require 3rd party components for the tool to work properly. You may have to shell out for licenses for these products too, just so you can get a product that does what it is supposed to do.
Staff time
With an on-premise deployment, there is a lot more that you're responsible for from an IT and Quality standpoint. On-premise timelines are also much longer than cloud delivery so expect your internal project managers, quality staff and IT team to be tied up for several months as you implement the new application.
Implementation & validation
You'll most likely require internal resources or consultants to help you with the technical implementation, validation, quality assurance and configuration of the tool. You should try and estimate or get information from your vendor on this consulting cost if you don't have the internal personnel with the expertise to provide what is needed.
Managed services and support
Another cost you'll need to evaluate and account for is Product Support and any other managed services the vendor will provide.
Infrastructure
As we've previously mentioned, on-premise deployments require you to have IT infrastructure on your premises. When building your budget, it's important that you evaluate the potential cost of having to purchase and maintain this IT infrastructure (servers, machines, hardware), as well as the knowledgeable IT personnel to manage it.
Updates & maintenance
The great thing about technology is that it's constantly evolving and improving, and the same goes for software. As new functionality, tools, and improved interfaces become available, you're going to want to upgrade to new versions. Upgrading to newer versions within your on-premise IT infrastructure can be costly; requiring redeployment of the new version, re-validation efforts, a potential rework of procedures, not to mention the fee the vendor will charge you for the upgrade license.
You'll also want to account for annual maintenance costs of the application you deploy. These costs will primarily come from the software vendor but you may also have costs incurred to maintain your IT environment.


Budget Considerations for Cloud
Pricing model
Cloud models by nature offer a more economical way to scale your IT budget. Whether you go with a dedicated cloud environment or a multi-tenant SaaS service you'll incur costs to set up the environment, validate and train, however, for SaaS these upfront costs should be a fraction of the cost compared to an on-premise setup. This is primarily due to the SaaS vendor performing a lot of the technical maintenance as part of the service.
SaaS subscriptions for eTMF are typically structured in a way that you'll pay for each named seat, but you'll often see variations where vendors may charge per study or per site. You'll need to evaluate which model is best for your business and work with vendors that fit this need. Remember though, it's important to understand how these models scale. With a per-user fee, you'll be able to scale up and down more easily as business operations fluctuate, whereas with other models this may be more difficult.
Most of what you need is included
Cloud models often bundle a lot of the system maintenance, support, implementation and validation all into one fee, making it much easier to budget for the introduction of new software. SaaS subscriptions are inherently less work for the subscribing organization as the technical management of the IT infrastructure is managed by the vendor.
You'll also find most of the setup, implementation, validation and onboarding covered in an upfront setup fee. These are usually fixed, reducing the risk of budget creep. When you request pricing for eTMF systems in the cloud, make sure you get a good understanding of the setup and onboarding process, what is included, and ultimately how much of your budget will it require upfront.
Another great advantage of moving to the cloud is that upgrades are often included within the subscription, meaning you'll always have access to the latest version of the vendors' eTMF software. As regulation and technology evolve, your team will always be using the most relevant version of the tool – prepping you for continued success.
Staff time
While cloud vendors do take a lot of the responsibility of managing the underlying technology away from you, the life science organization, your team will still need to be involved during the setup and onboarding of the system to ensure the system is configured and adopted correctly. While the investment of time is far less than an on-premise project, your commitment during this phase will only set you up for success in the future.
Reduced upfront investment, spread the cost over time
The most attractive benefit for organizations looking to implement cloud eTMF systems is the ability to spread the cost of an enterprise system over a longer period of time. Couple that with the reduced effort for managing the technical environment, free upgrades and additional support, and the cloud makes an attractive bid for your next eTMF acquisition.


The key takeaways
List out what functionality is a Must Have, and which are Nice to Have's
Ensure you understand the difference between a basic eTMF and a more sophisticated eTMF system
Determine what delivery model makes sense for your organization: Cloud or On-Premise
Plan out the budget you'll require for the model you choose based on the considerations provided and run it by your finance team
Get our best content delivered straight to your inbox