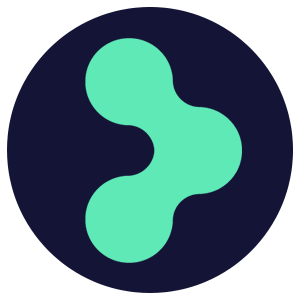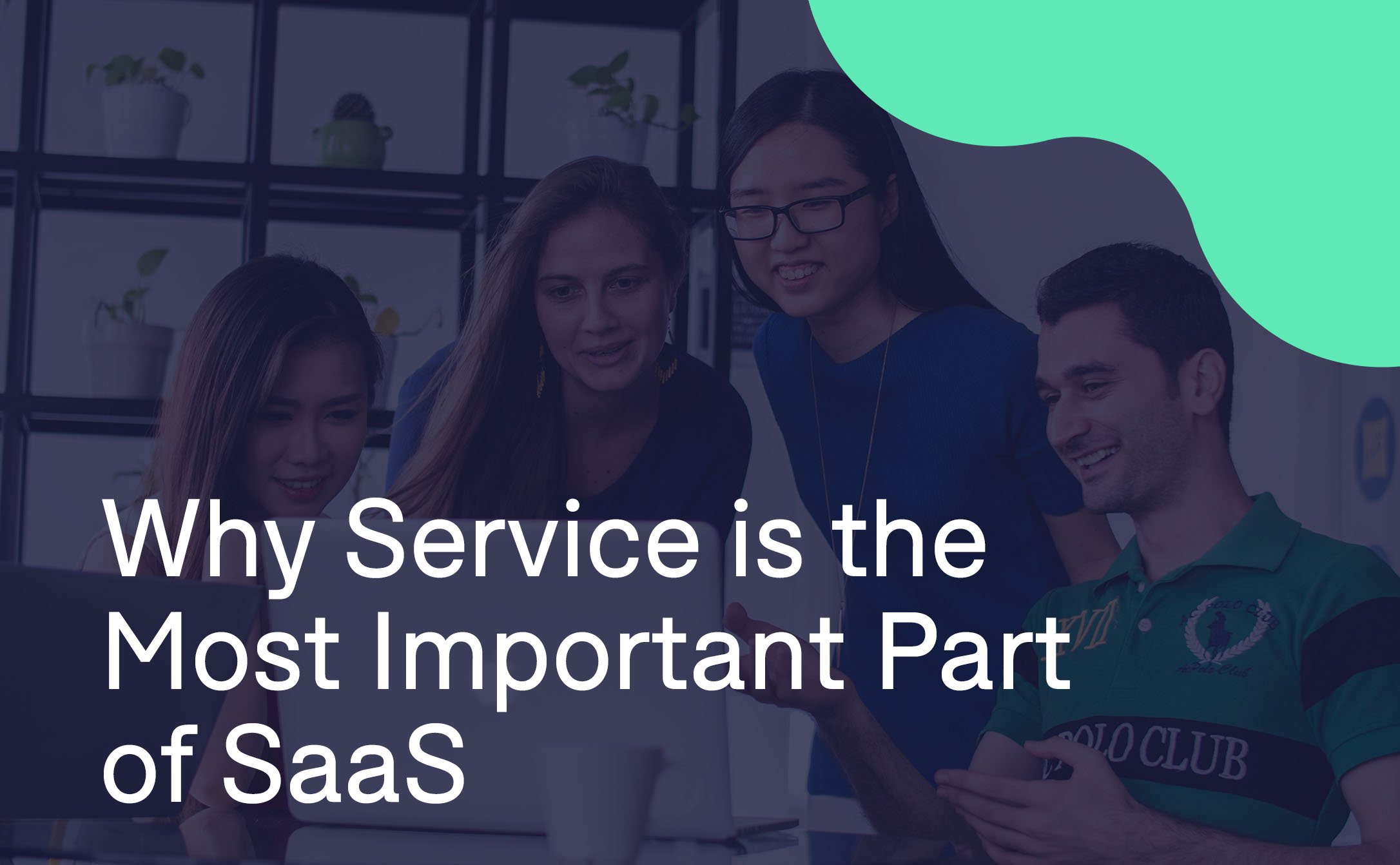 Software-as-a-Service (SaaS) solutions are rapidly becoming the preferred method for managing GxP content and maximizing operational productivity.
The rapid adoption of SaaS technology in the life sciences has largely been driven by changing regulatory requirements and an increase in outsourcing of clinical trials. Yet with a multitude of SaaS systems now available on the market to life science organizations, from eTMF software to EDC, CTMS, and eQMS solutions - are teams getting the right quality and standard of service they require?
Too many software providers or vendors in the life sciences focus on the first "S" in SaaS but then forget all about the second one, service. Many life science organizations and industry software vendors have recognized a need for a more comprehensive approach to adding value during software subscriptions, with a sustained emphasis on knowledge transfer and continuous support.
SaaS is a significant asset to any IT portfolio, allowing users and organizations to stay focused on their core business processes, and not on their supporting systems. But, when software and service aren't equal priorities, it's impossible for vendors to deliver significant value to customers, and for those customers to see lasting results.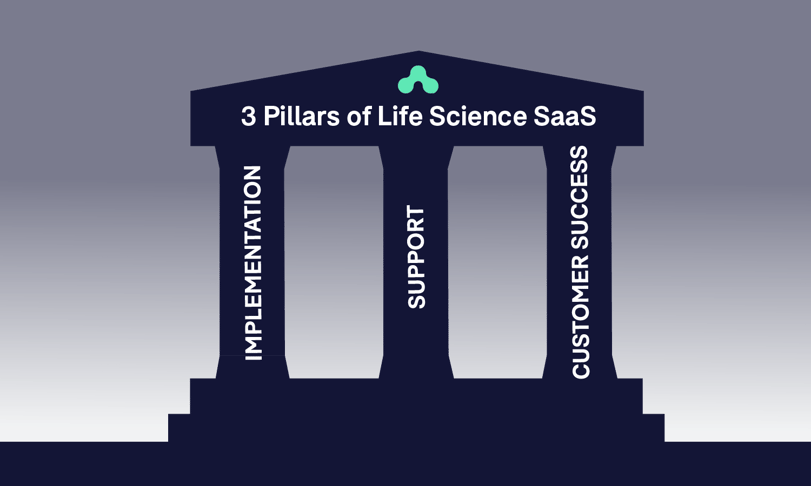 There are three areas of service that life science organizations should evaluate before investing in a SaaS product; Implementation, Support and Customer Success. Let's uncover why these three foundational pillars of service are vital to all SaaS users' success.


Implementation

lays the groundwork
Organizations are often notably in a different mindset when they first purchase their new solution vs. after implementation. At this point in time, you have invested a large sum of money in your new solution and expect nothing other than a smooth onboarding process.
When selecting a SaaS vendor, take a good amount of time to understand the processes around implementation and eventual migration of your data and information. Ensure that you are interacting with knowledgeable and personable engineers that understand the life sciences standards and requirements within your region and share the same goals and values as your team – and ultimately care about your success.
Another point worth mentioning is to ensure that all milestones are agreed upon during the implementation kickoff meeting, this will solve any possible communication issues that may arise during the implementation process.
Effective SaaS implementation aims to reduce the time and complexity associated with the fulfillment of electronic solutions. An Implementation team can help with capacity and resource planning to ensure that best practices are followed for compliance with regulatory requirements.

Support

to drive results, not just fight fires

The next area of service that you want to make clear is what the kind of support experience you're going to receive. Is the support delivered as a chatbot, is it a full-service, is it self-service, do you need to pay extra? or a mixture?

Does the Support team understand your business context? A Support team that understands the world of life science and clinical trials can help you identify the problem areas of your controlled processes throughout your operational phases, drive new efficiencies, and reduce overall costs associated with process outputs.
If you are looking at using multiple applications and/or modules within a platform, emphasize having one Support team that covers all the product bases they offer. This will save you numerous headaches down the road if you're using multiple, integrated products.
A couple of key points that customers of SaaS products often forget to find out is the average response time and average "resolve" time it takes for one support ticket. This might seem like a small detail but in the end, it is a very important piece to the service portion of all software products. Additionally, as the life sciences industry sees high turnover rates, ask what kinds of training resources are available for new employees to be brought up to speed.


Customer success

provides continuous value



Beyond deployment of the product, the objective of the second S in SaaS is to ensure your new software is working optimally and is properly interacting with your team's users and other services you may use over time. These responsibilities lie with your vendor's Customer Success team.
Customer success is a new buzzword that has gained traction in the software world over the last few years, but what does it really mean to work with an organization that is customer-centric? Isn't the goal of every SaaS vendor to ensure their customers are successful? Does having a Customer Success Manager truly mean that an organization is customer-centric? Well, the truth is that it does, and it doesn't at the same time.
Customer success is a top-down philosophy that is not a position or department, but rather an approach to working with customers. While metrics like renewals and customer growth are ways of measuring the overall impact of customer success, the true determining factor in how customer-centric an organization is lies within their ability to continuously provide value time and time, again.
Whether during the implementation, validation, planning phases, etc., it is important that your chosen vendor has the resources needed for you to give feedback and help bridge any gaps in your business process, but it is even more important to work with a vendor who puts their customer at the forefront of every decision that is made.
When evaluating the customer success function at your proposed vendor, it's important to understand how often you'll interact with customer success driven individuals and what metrics they're driven by. Any good Customer Success team will be happy to share some of the initiatives and programs they have in place to ensure customers are successful – unless of course, they don't have them.


The pinnacle

vendor

decision

Once you've identified your needs out of a customer-centric SaaS solution, research your top contenders and inquire about the teams working behind them. It's critical for life science organizations to partner with a vendor that delivers SaaS technology matched with continuous, outstanding service. Excellent service aims to optimize cost, performance, quality, and strategy within your SaaS platform.

Without effective service coming from your SaaS vendor, software "solutions" over time may become uncontrolled and lead to spiraling costs, a loss of competitive advantage, and perhaps risk inconsistencies with regulatory requirements. Life science teams that want to maximize ROI on a new SaaS solution must work with a vendor who excels in each area of service; Implementation, Support, and Customer Success (ClickToTweet).

---
A few final words
If you are in the process of evaluating a SaaS vendor or currently have a subscription, it might be time to revisit what "Service" you are receiving from your vendor and if your business is being undervalued. The second S in SaaS is crucial in today's technology world as it can help life science customers improve their processes and grow their business over time.
At Montrium, we've built a dedicated and passionate team of service professionals who are experts in our cloud-based SaaS products for electronic document management and work to guarantee ongoing support throughout your journey. Our Implementation & Support, and Customer Success teams' in-depth knowledge of the best practices and different systems within the life science landscape enables us to execute a comprehensive service offering for our customers.
Get our best content delivered straight to your inbox