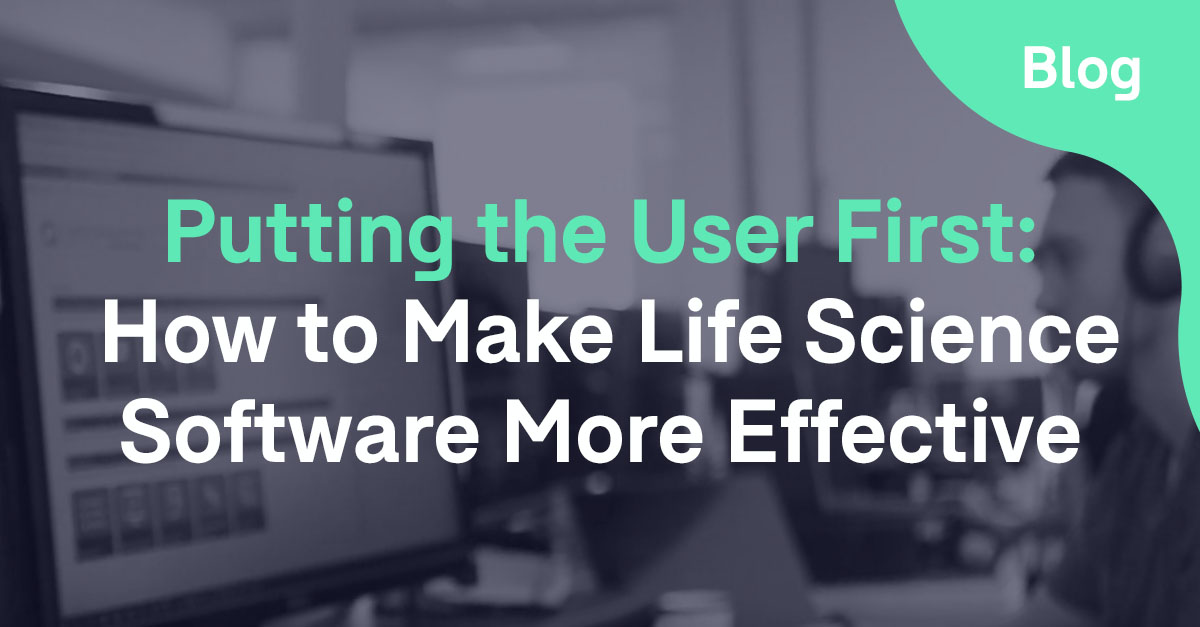 We've seen more cohesion between people, processes, and technology than ever before in recent years of Industry 4.0. Some even refer to this period as the convergence between physical, digital, and biological worlds, the results of which boosts productivity, reduces costs, and informs better decision-making in life sciences to propel new treatments through R&D cycles.
Over the past decade, we've also witnessed the unwavering development and widespread adoption of transformative software-as-a-service (SaaS) in the life sciences. The industry is actively seeking to move to the cloud and reap the benefits of a cloud environment for regulated applications. Which leads us to ask the question: Where are cloud-based software companies like Montrium focusing their efforts to support a growing customer base and provide more effective, engaging solutions?
First, companies that take advantage of a cloud-based architecture can provide a secure, strong foundation for the integrated systems and applications that customers are using.

Second, companies will need to structure product development processes to remain agile and continuously deliver value and improvements.

Third, systems and features must bring a heightened user experience that facilitates a meaningful, organic relationship between the software and the people that work with it day-to-day.

And finally, companies will need to bring on talent that can not only bring these product experiences to life, but that can also empathize with the end-user to provide continuous support throughout their journey.

We've zeroed in on these areas internally at Montrium to bring you the latest update to our electronic trial master file solution, eTMF Connect, and develop our vision for the future of the Connect platform as a whole. A faster, more intuitive and higher performing solution, eTMF Connect is built to meet the needs of the present and future clinical environment. With the Inside Montrium video series, we're excited to take you behind-the-scenes and introduce you to some of the key forces behind the new eTMF solution.

---
A Cloud-Based

Architecture Built

to Deliver

The life science industry has generally been regarded as slow-moving when it comes to bringing on new technologies. However, cloud-based solutions have infiltrated the space and adopters are seeing a significant competitive advantage. With an explosion of data and automation, software subscribers can make better, more informed decisions from data capture to analysis and real-time reporting.
Miguel Bernard, Director of Engineering, explains how a new technology architecture brings more automated processes, improved security, stability and flexibility to Connect and its applications. Modernizing our architecture puts us in a position where we have the foundation and the capabilities to deliver the best experience for our Connect subscribers.


---
Agile

Development

Brings Continuous Improvement to the Platform
"Agile development" may sound like just another buzzword term to you. However, it's a tried-and-tested framework gaining widespread traction not just in software teams but across many business departments - and for good reason. The main principles behind Agile are to stay adaptable in the face of uncertainty, respond to change, and bring forth continuous improvement.

Louis-Phillipe Lavoie, Director of Product discusses how Agile development streamlines internal collaboration at Montrium to deliver value faster to Connect subscribers. Agile consists of iterative work sequences known as sprints that are carried out by self-organizing, cross-functional teams. Within sprints, rapid iterations of product inspection, improvement, testing and delivery help us to respond more quickly to market changes and increase the quality of our product.


---
Enhanced User Experience Taking the Life Sciences by Storm
One of the themes that have emerged over recent years is the emphasis for businesses to adopt User Experience (UX) principles and methods as they develop software for research purposes. Good UX is a critical part of life science software, for if a system is too difficult to navigate through and use, the work simply can't get done and efficiency can take a nosedive.
Matt Pearce, User Experience Lead, shares how a modern design approach born from industry trends and customer feedback, nurtures a more intuitive relationship between Connect and its subscribers. At Montrium, we openly admit that we have an obsession for our customer's experience. What this means is that we research and capture feedback throughout our customers' journey with our products to account for any expressed needs and anticipate unexpressed needs.


---
Team Growth and Intra-Professional

Collaboration
To navigate this age of people, technology, and process integration, software companies require employees from a range of backgrounds and experience to join forces. Teams must not only be equipped to develop software but must also have a deep understanding of a user's day-to-day role and tasks involved with that role. In the end, this will enable a more personalized customer experience and deliver consistent value over time.
Tevin Pathareddy, Chief Technology Officer, discusses how Montrium's team growth is supporting our vision for the Connect platform. Tevin also explains how dividing into smaller teams with a combination of specialties generates more creativity and innovation at Montrium. This blend of expertise, combined with the freedom to collaborate, means product and operations professionals work side-by-side to elevate our customer support.


---
Integrated Technology and Processes Bring a New Wave of Solutions
We're big fans of the way Deloitte approaches change in their 2019 Life Science Outlook report: "Unshackle yourself from the old life sciences mentality, business, and technology architectures. Don't hesitate to innovate in all three."
The new eTMF Connect is positioned to deliver a meaningful experience as the result of our new technology architecture, Agile development process, and modern UX design approach - none of which could be possible without having the right talent on board. With a new wave of re-engineered life science solutions on the horizon, integrated technology and business processes at Montrium are building up the Connect platform for today and tomorrow's clinical, regulatory, and quality needs.
Get our best content delivered straight to your inbox