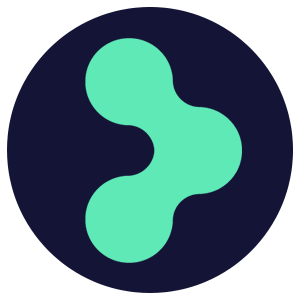 Published on
December 2021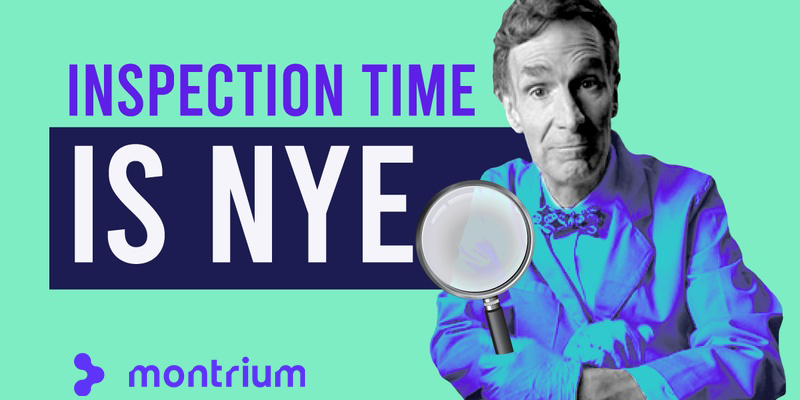 Final exams, filing taxes, regulatory inspections. What do they all have in common? Well, for starters, they can be unpleasant and people tend to dislike them. However, if you go into them prepared and armed with knowledge of what's going to happen, you can significantly reduce the stress they cause. While neither a professor nor an accountant were available for comment regarding the first two items on that list, we were able to reach some experts about readying your organization for regulatory inspections. The consensus is in, TMF inspections are stressful, but they don't have to be. The problem is that most teams partake in the "last minute scramble" to prepare for inspections, instead of having inspection readiness embedded into the veins and culture of an organization.

Now, join us as we examine how to reduce stress and increase inspection success by creating a culture of compliance and building inspection readiness into your daily operations.

First, what is TMF inspection readiness?
Before we delve into how changing your mindset will promote better inspections, we first need to take a deeper look at what inspection readiness really means.
A trial master file inspection refers to "the act by a regulatory authority(ies) of conducting an official review of documents, facilities, records, and any other resources that are deemed by the authority(ies) to be related to the clinical trial and that may be located at the site of the trial, at the sponsor's and/or contract research organization's (CROs) facilities, or at other establishments deemed appropriate by the regulatory authority(ies)" (ICH GCP Sec 1.29).
In short, inspectors will be looking at all the relevant documents, records, and sites to ensure regulatory compliance. Easy breezy, right?
Let's clear something up: TMF audits vs. TMF inspections
Often confused with an inspection, a TMF audit is "a systematic and independent examination of trial-related activities and documents to determine whether the evaluated trial-related activities were conducted, and the data were recorded, analyzed and accurately reported according to the protocol, sponsor's standard operating procedures (SOPs), good clinical practice (GCP), and the applicable regulatory requirement(s)" (ICH GCP Sec 1.6).
Essentially, the focus of a TMF audit is primarily to verify the activities you have undertaken with regards to supporting your processes and the relevant regulation. The focus of a regulatory inspection, however, is mostly concentrated on the documents and records related to the clinical trial in question.
What's the process for regulatory inspections anyways?
Let's take a look at how a TMF inspection would actually go down. Upon notification of an upcoming inspection, the contract research organization (CRO), sponsor, or investigator site must ensure that all study documentation is:

1. Accessible: Investigators must be provided direct access to all study documentation and the entirety of records.

2. Accurate: Trial data and documentation must be recorded in a way that allows it to be accurately reported, interpreted, and verified.

3. Complete: Documentation must be complete, with all changes to documentation being traceable.

CROs, sponsors, and investigator sites should have a good grasp on what regulatory inspectors really expect for TMFs before the inspection is initiated. In some cases, the regulatory authority may provide a specific time and date, as well as a comprehensive package of what is to be assessed. The scope of the inspection may be limited to one study only, as opposed to a site. However, if an investigator site is selected for an inspection, the sponsor should be informed and available to support or to attend on-site. Support for the auditors and inspectors is most often limited to the provision of documentation, answering study-related questions, and being interviewed about processes and job functions.
Is this starting to sound like a lot? We won't sugarcoat it for you: it is a lot. The regulatory inspection process is neither fun nor easy, yet it remains an extremely important aspect of clinical operations. You can lessen the chaos of preparing for inspection by building inspection readiness into your processes from the get-go.
Uh oh: the consequences of not staying inspection ready



Not maintaining an inspection ready TMF is risky. If that risk becomes an issue, it may come with unfavourable inspection findings and some costly consequences, such as:
Invalid study data

Time and effort for remediation of non-compliance

Or

most unfortunately, even

the halting of studies
These kinds of consequences mean that resources must be allotted towards a fix for work that has already been performed once, albeit poorly, instead of moving onwards to the next task. A shift in philosophy from reactionary to preparatory plays a crucial role in avoiding such re-work and will undoubtedly benefit study stakeholders as a whole.
Now that we've emphasized the importance of inspection readiness, let's take a look at what's required to achieve it. How do you build an inspection-ready TMF?
How to be "stress-free" TMF inspection ready
One word: prepare!
As the TMF represents the backbone of managing trial documentation, it is often the object of scrutiny during an inspection. For this reason, the ongoing review and querying of TMF content by the different stakeholders of the project team is paramount to inspection success. However, in many organizations, this task is pushed to the side when juggling competing priorities, forcing organizations to tackle TMF inspections in a reactionary state.

The goal is to operate at a level that is always ready for inspection, without requiring much preparation in the days or hours leading up to the inspection. Ultimately, it's about being proactive rather than reactive.
Consider this scenario
Think of inspection readiness like preparing for a final exam. Student A is a diligent note-taker who sets aside several hours each week to study. Student B, however, doesn't bother taking detailed notes and crams all their studying into the last week leading up to the exam. Who's more likely to get a good grade?
We hope you said Student A. And, just like the practice tests that Student A would definitely complete, your clinical operations team could benefit from performing mock inspections on a regular basis to address data gaps and process issues. Mock inspections can lead to tangible reports and lessons learned that can help proactively plan for inspection day. When you run a mock inspection, you'll want to consider everything from where the inspector will sit, to computer availability, to proper eTMF permissions, and beyond.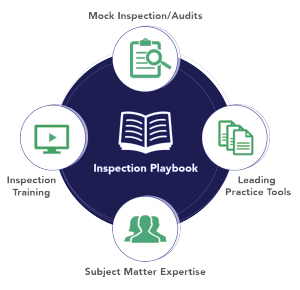 Mock inspections are great tools for preparing, but there are some other valuable avenues your team should consider. This handy graphic touches on four ironclad methods for achieving a successful inspection; conducting mock inspections, leveraging leading practice tools, cultivating subject matter experts, and completing inspection training. By focusing on these four areas, your organization will be sure to level up its inspection readiness.
Build TMF inspection readiness into your process

with an eTMF
Let's be real, there is no quick fix for building an inspection-ready TMF. It's more than a one-time event — it's a continuous process. You need to take into account the evolving variables of clinical research: staff turnover, new investigative sites, new vendors, protocol amendments, and evolving regulations. But luckily for your team, there are ways to lessen the load. For instance, implementing digitals tools such as an eTMF system will help ensure compliance and improve traceability, eliminating the need to divert additional resources to indexing and retrieving thousands of paper documents. However, one of the biggest benefits of an eTMF system is the centralization of content and the automation of tasks. We're not suggesting an eTMF can put your inspection on auto-pilot, but it should keep you in the right lane and show you where you may have hazards. If you want to keep your essential documents at your fingertips and your TMF management on track, an eTMF is certainly the right way to go.

More on eTMF: our bread and butter



Over the past 13 years working with CROs, sponsor sites, and many scaling life sciences organizations, we have seen enormous potential for leadership teams to develop improvement upon existing processes and to invest in training and support. This is why we've built eTMF Connect, a product dedicated to helping companies weave inspection readiness into their day-to-day processes; providing adequate resources and appropriate management of document workflows in studies enables proper prioritization of tasks and will enable success in the long-run. Suffice it to say, we've spent years worrying about the ins and outs of inspection readiness. Take our experience and run with it.

Inspection readiness: don't miss these details
A lot goes into being inspection ready, and we don't want to leave you without the full picture of what's needed to get it right.
On top of doing preparatory exercises such as mock inspections and implementing an eTMF, organizations should also have a standard and comprehensive Table of Contents (TOC) structure for each TMF. Ideally, this should follow the industry standard TMF Reference Model. Appropriate filing based on the structure – meaning continuous filing, throughout the life of the trial – is a necessity when aiming for inspection readiness.

The requirements for managing the TMF should be complemented by parallel processes such as a trial monitoring plan outlining the frequency and process for TMF review. The strategy for review, accessibility, and remediation should be built in as an initial component of any trial management plan, ensuring expectations are set from the beginning of the study.
In the case of an eTMF, this review is facilitated by:
Allowing remote access to study documents from any place at any time

Integrating effective security features to avoid unwanted or unnecessary deletion or change of documents

Establishing real-time metrics on filed documents
Inspection readiness: the bottom line
An organization's compliance culture sets the groundwork for a successful audit or inspection. From the clinical trial start date to study completion, inspection readiness should be incorporated throughout the TMF planning strategy. Inspectors expect the full story being told by the study execution for a complete portrayal of the protocols followed, controls of access and decisions made.
Remember, TMF inspection readiness is the state of continual preparedness everywhere and at any time in managing a TMF system for a GCP inspection. Continuous filing over the course of the trial in a timely manner—from creation to archive—is a smarter approach, rather than rushing to file the bulk of documents at the notification of inspection. This proactive mindset strongly supports the three parameters for TMF metrics: quality, timeliness, and completeness so that authorities can finish the study inspection with confidence in the processes and data they examine. Who wouldn't want that for their organization?
Key takeaways
Building inspection readiness into your organization's processes helps to avoid potentially costly consequences

Review of the TMF should be an ongoing effort, not an afterthought at the end of a study

To generate the most value, inspection readiness should be engrained into your organization from the start and daily TMF maintenance should be integrated into the culture

Ensuring that your SOPs include proactive TMF management measures and self-compliance checks will allow your organization to identify issues before an inspection begins

A standard Table of Contents structure aligned with the TMF Reference Model is the gold standard for organizing your TMF

Inspection readiness comes down to being proactive instead of reactive
Ready to put what you've learned into action? Let our TMF Inspection Preparation Checklist be your guide... 👇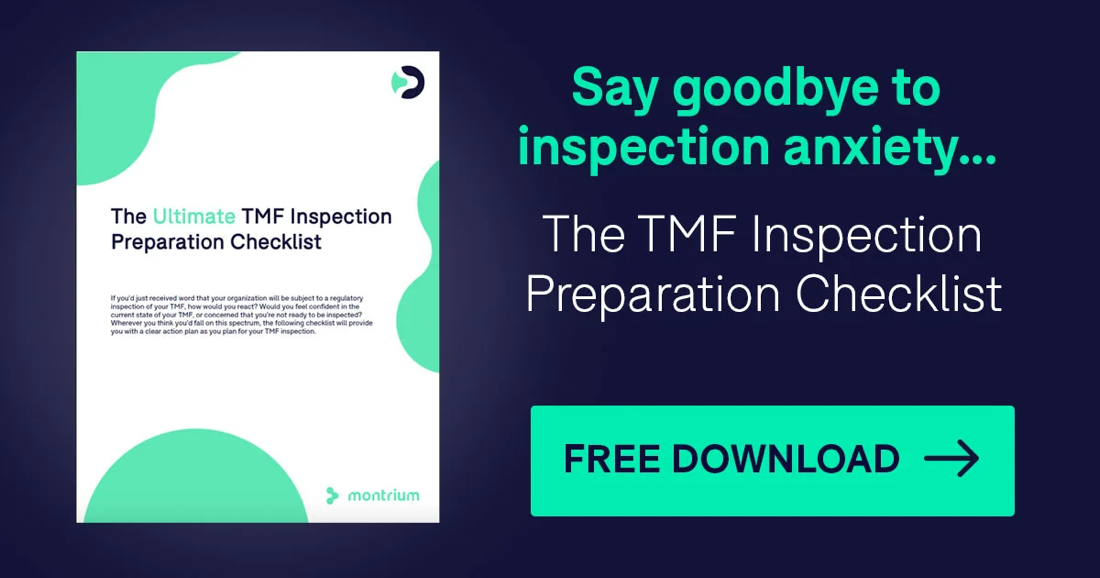 Get our best content delivered straight to your inbox