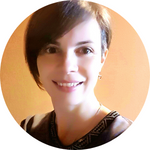 Published on
January 2023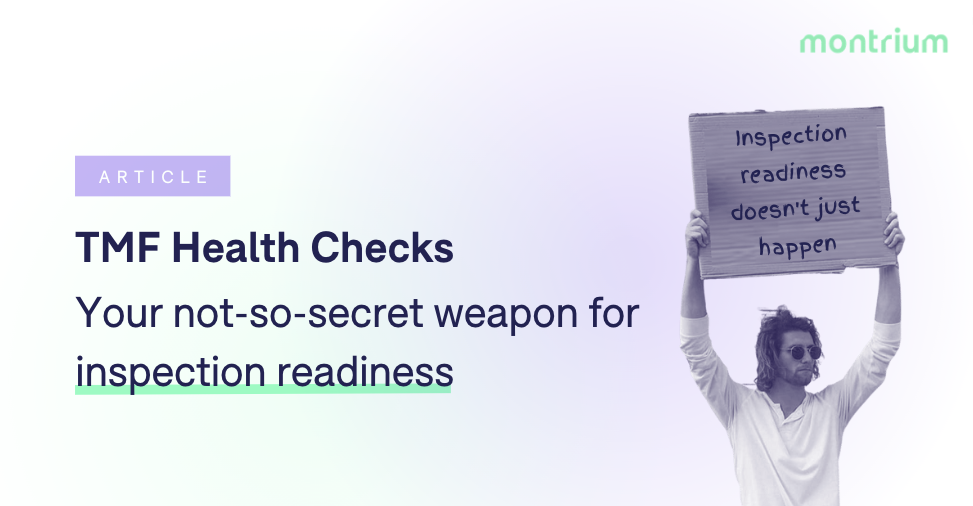 You can't talk about the trial master file without talking about inspection readiness. Every process you create, every improvement you make, every step you take—all of it must be done with the knowledge that what you're doing could very well be scrutinized in a regulatory inspection. And with good reason! After all, the TMF is the single source of truth for regulatory agencies to see that the trial was conducted in accordance with the applicable regulations and that the safety, wellbeing, and rights of participants were preserved. To ensure consistent inspection readiness, there are a couple of processes you'll need to master, one of which is the TMF health check. Below, I'll explain some of the key things you need to know about inspection readiness and TMF health checks in order to wow the next regulatory inspector who comes knocking. Here's what's in the article:

The Guiding Principle of TMF: Inspection Readiness
So, you know the importance of the TMF in a clinical trial and you understand that it's your responsibility to ensure its inspection readiness. The next step is asking how you can achieve it. How can you be consistently certain that your TMF is inspection-ready?
To answer this question, it's crucial to understand what inspection readiness actually means. It's not enough to simply develop a TMF during the course of a clinical trial—you must also prove that it was done in compliance with regulatory requirements. This compliance is evidenced by three main metrics: quality, timeliness, and completeness. Thus, to verify the inspection readiness of your TMF, you need to be able to verify these parameters, a process which cumulatively amounts to verifying the "health" of your TMF. And, of course, I would be remiss not to mention that verifying the health of your TMF is infinitely easier when using an eTMF system like Montrium's eTMF Connect. It's far more difficult to try and accurately measure the average time it takes to collect a document and file it in a paper folder, or to quantify the average time of a document quality check done by hand.

Now, with the product plug out of the way, let's dig into how you can use health checks to support inspection readiness.


Achieve Holistic Inspection Readiness with TMF Health Checks
At its core, the TMF is a collection of documents, a sum which is only as good as its parts. It needs to be understood and proven that each document is of sufficient quality and that it meets the standards of Good Documentation Practice. But to understand how all of these documents are working together to achieve inspection readiness, you need to take a step back and examine the quality, timeliness, and completeness of the TMF as a whole. This is where the health check comes in.
A health check captures the different metrics that are necessary for maintaining a healthy TMF and analyzes them to identify potential GCP gaps, quality issues, and other problems that could result in potential inspection findings. And the goal is not simply informational; it also involves carrying out a root cause analysis of the quality issues discovered with the objective of developing a corrective and preventive action (CAPA) plan. Health checks are powerful tools when it comes to determining the status of zones or sections of the TMF that are identified as high-risk. They allow you to gain a comprehensive understanding of where it's necessary to focus your attention and (often limited) resources. Being aware of issues sooner, being able to fix said issues, and being able to prevent them in the future are three game-changing capacities for solidifying the inspection readiness of your TMF.


Your Secret Weapon for TMF Health Checks
Health checks are most helpful when performed regularly, enabling you to identify problems and solve them with agility. However, as you can imagine, it also requires a fair bit of time and expertise to do them correctly. Even with a supercharged eTMF system in place, executing regular health checks can be time-consuming and complex. Luckily, for those of you functioning within resource constraints, there is a solution: Montrium's eTMF Services. Our team of savvy TMF experts can perform ongoing health checks for you, providing you with peace of mind and returning more hours in the workday to focus on critical tasks.

Summing It Up
You can't overstate the importance of the TMF when it comes to a clinical trial, and you can't overstate the importance of inspection readiness when it comes to a TMF. And to achieve this inspection readiness, it's necessary to perform ongoing monitoring and assessment of the health status of your TMF. Implementing a process of regular TMF health checks will allow you to not only understand the health status of your TMF, but also to troubleshoot and improve it, bolstering your inspection readiness across the board. And remember, help is always available if you need it!


Key takeaways
Everything you do in your TMF must drive inspection readiness

Inspection readiness can be evidenced by measuring the health status of your TMF

The health of your TMF can be verified by looking at the metrics of quality, timeliness, and completeness

A health check takes a deep dive into the three main metrics and leverages root cause analysis and CAPA plans to help identify, remediate, and prevent issues

Health checks are indispensable for determining the inspection readiness of high-risk areas in the TMF and should be performed regularly

Montrium's eTMF Services can carry out ongoing health checks for you, saving you time and providing expert eyes to analyze the status of your TMF


Performing TMF health checks isn't the only thing our eTMF Services can help you with. Find out how we can help you scale your TMF practice in a matter of weeks below 👇

Get our best content delivered straight to your inbox