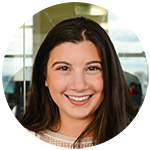 Published on
October 2017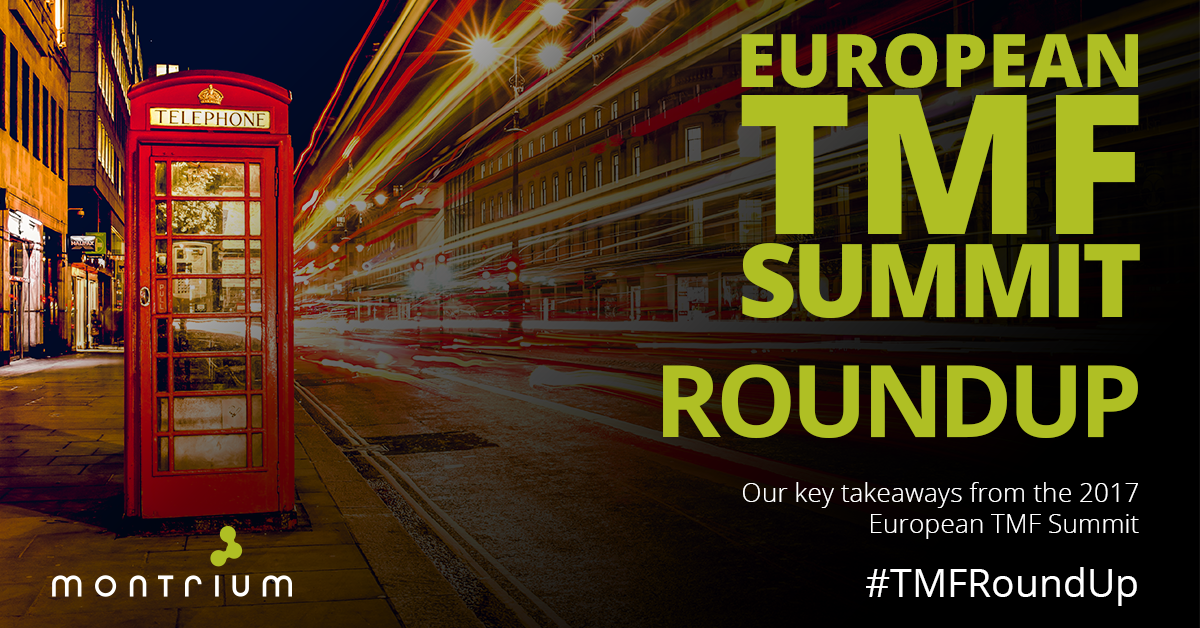 Last week, I attended ExL Events' European TMF Summit in London, marking my first European conference as a Montrium Sales Engineer. With a strong roster of clinical and TMF experts on hand, ready to discuss the challenges of TMF management, how they face them, and where TMF and eTMF as a field is heading, the event was a great place to get a feel for the state of the industry.
As part of my post-event round-up, I've highlighted some key takeaways from the presentation and workshop sessions, offering a glimpse into the event for anyone who could not attend. I also hope that through this article we can continue the conversation and drive the thought process forward post-event.
Driving the eTMF as a Workspace… File as You Go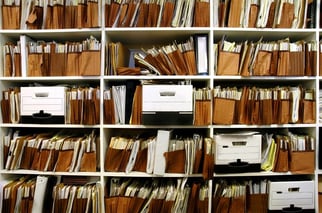 A common theme throughout most of the sessions at the summit is that eTMF best practices are still being refined and optimized. For example, late stage TMF reconciliation, a topic that has been discussed many times, still presents a problem for most sponsors and CROs. While most understand how important continuous TMF management is, many still struggle to implement these best practices throughout their clinical programs.
Wendy Koç, senior manager of clinical compliance at Gilead Sciences, demonstrated this through a stunning, real-life graphical example during her "Ensuring TMF Process Completeness" presentation. Wendy shared a telling graph that illustrated how a small flow of documents were being imported into an eTMF system throughout a study. However, immediately after an investigator notice, a huge spike in data input began coming into the eTMF system.
Reactively managing an eTMF brings little value to the table, but also sends warning signals to inspectors. Not to mention that an abnormal surge in incoming documents also comes with a compounding level of human error and therefore a rush of work for QC teams.
As many participants agreed, eTMF management needs to be seen as and believed to be more than just a document repository, but in fact a living and breathing workspace. This was echoed by attendees as we frequently heard the concept of a "contemporaneous TMF"—a TMF that grows alongside your study, not a recap provided at the end.
Managing Change in a Changing TMF Landscape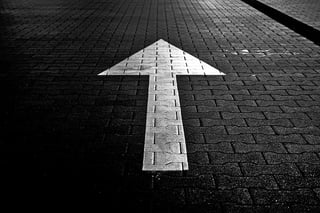 Another recurring theme during the summit was managing TMF change. Often one of the biggest struggles clinical teams face when transitioning to an eTMF system is how to translate their paper TMF process. The general consensus at the summit was a need to be open to change and understand that just because a paper process has worked for you in the past, it does not necessarily mean this process is the best way to move forward. However, as discussed in the animated "Transitioning from TMF to eTMF: Tips and Tools for Minimizing the Pains of Change" session, not every team is at the same point in their eTMF adoption cycle.
When it comes to eTMF implementation, embracing and supporting your team throughout that change is extremely important. One tactic is to invite all stakeholders, across all functional areas, to participate in the evaluation and implementation phases of moving to an eTMF system. Allowing end-users, who will feel the pain and pleasure of system adoption, to provide input, as opposed to just making decisions at the senior level, will increase the probability of success.
Cross-Functional Documentation – Getting the Whole Team on Board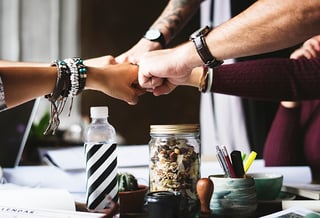 Wrapping up the first day of presentations, Lucy Hampshire and Jen Maier led an extremely interesting session discussing the seemingly uninteresting topic of safety specific documentation. Raising the question "Where are your safety documents now?" it seemed unanimous that keeping track of cross-functional documentation is an underlying issue for many clinical and safety teams.
As sponsors move towards making greater oversight the trial activities a minimum requirement, it's imperative that CROs and clinical groups ensure that quality assurance is occurring on all safety documents in a timely manner. However, this must move beyond a CRO and sponsor defined relationship to an industry standard and defining what needs to be in place for accurate and complete documentation.
Furthermore, the recent ICH update to the guidelines for good clinical practice (GCP E6(R2)) took center stage during this session as attendees voiced praise for the guidance the new amendments have offered towards data integrity of safety documents. For me, subsection 4.9 on records and reports really stands out, with clear expectations on responsibilities and how to maintain records, report changes, and note financials.
What Exactly Is Completeness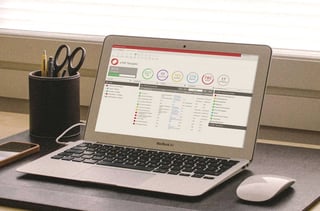 In the TMF world, we have become accustomed to good records management practices; requiring the TMF to be relevant, timely and complete—a mantra us TMF professionals live by. However, do we understand what trial master file "completeness" truly is? Scott McCulloch, Associate Director, Development Sciences Quality at BioMarin Pharmaceuticals, explained—as part of his engaging presentation—that the answer offered today is not really giving us the complete story.
Most of us who interact with TMFs on a daily basis tend to measure completeness as a ratio of finalized documents versus those that are expected but not yet final. While this is a fair assessment in most cases, Scott cautioned the audience not to become complacent with TMF completeness, and look at ways to optimize these measurements for more accurate intelligence. This is something that the team here at Montrium are already making huge strides in, building on the powerful TMF reporting functionality that is already found in our eTMF Navigator.
TMF Management Plan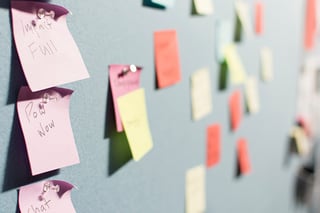 While TMF completeness does pose some poignant questions for the industry, the greater focus of TMF leaders is that of TMF management planning.
In today's clinical development landscape, sponsors have a huge amount of responsibility to manage TMF content properly. With so many different stakeholders and players involved in the TMF across the clinical trial, it is imperative that sponsors have a clearly defined TMF strategy that encompasses both TMF management, as well as TMF mapping across their CRO ecosystem.
"A complete mapping of a sponsor TMF to a CRO file structure is necessary to determine overlaps and gaps," said Claudia Panitz, head of regulatory readiness and archival at Novartis. Without this mapping in place, migrating conflicting TMF structures can put a significant operational strain on clinical teams, elongating study closeout and ultimately effecting commercialization timelines.
This need for effective organization is also true with cross-functional teams, as discussed in Lucy Hampshire and Jennifer Maier's talk on Article 57 compliance. For example, safety groups don't always view certain data or documentation with the same importance or relevance as the clinical operations group does. By planning what is relevant and what should be transferred to the clinical group and documenting this plan in writing before the study even begins will avoid later headaches that demand resources or impact the integrity of the study itself.
Proving Sponsor Oversight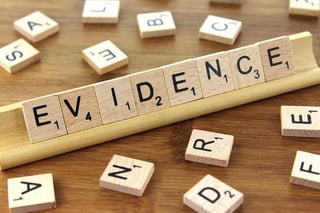 Another interesting topic from this year's summit was demonstrating sufficient sponsor oversight on the TMF. Several thought leaders shared their experiences of how improper sponsor oversight has led to trial delays and gave suggestions as to how, through technology, we can empower sponsors to conduct traceable real-time oversight.
While most sponsors have some level of trial oversight, manual paper TMFs as well as many repository led eTMFs make it increasingly challenging to demonstrate that oversight–something that inspectors and authorities are actively monitoring.
With modern eTMF systems (like eTMF Connect), inspectors can verify sponsor oversight and involvement through the audit trails, allowing them to see how active and involved sponsor teams are in the review and approval of content—including TMF management as a whole. However, even the most robust TMF system cannot make sponsors seem involved when they weren't, suggesting we should also look to make improvements to sponsor-CRO relationships and how roles and responsibilities are defined as these relationships commence. This is something that was echoed by almost all attendees.
The Certified Copies Debate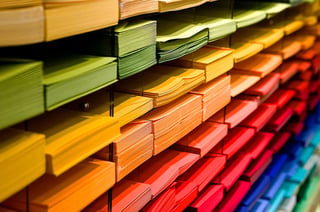 If there was a specific topic that evoked passionate questions and got the room rumbling was that of certified copies. What really is a certified copy?
Certified copies are born from updates to ICH E6 (R2) which were released earlier this year. In short, certified copies are copies of the original record and recent updates to the guidance has spurred widespread confusion and in some cases, uproar in the TMF community. This is primarily due to some of the requirements proposed for certified copies. The definition in the guidance requires that a copy has "all of the same attributes" as the original – which by definition requires these records hold additional information (metadata) that in some cases hold no value to the storytelling of the trial. These requirements could potentially add unnecessary burden and cost.
Even the name "certified copy" fired up discussions. One attendee suggested that perhaps we should be calling them a "true copy" as this clearly states that this is the right and true copy. Should certified copies even be in the TMF? Leave your opinion in the comments!
Relating Multiple Documents to an Event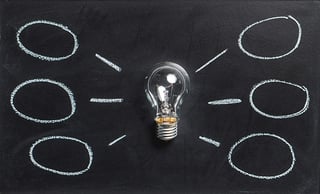 Study events are definitely circumstances that need to be documented, and a single form may not be all that is required. As the audience began to open the debate, members suggested the optimal scenario would be the ability to relate multiple documents to a single event.
What is the best way to do so? Should this document have multiple copies living in your TMF or should one event be attached to many documents and only lives once in the TMF?
From the audience the message was clear; no matter how many documents are related to a specific event, that event and the documents that are related to it should only live once in the TMF.
What's next? What's in store for the future?
As with many tech frontiers today, the power of AI and automation are on the tip of everyone's tongue. However, while debate and discussion was rife during the event, many were still risk-averse in their assumptions as to how this technology can empower their clinical programs.
While AI driven TMF may be looking a bit far into the future, we will have eTMF advancements to discuss at January's TMF summit in Orlando. With a different mix of experts bringing a whole new perspective on how we can move the world of TMF forward, I'm excited to see how the industry will come together to present, discuss and debate how to provide more to the next phase in TMF management.
Get our best content delivered straight to your inbox