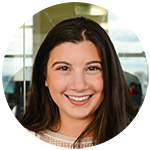 Published on
January 2018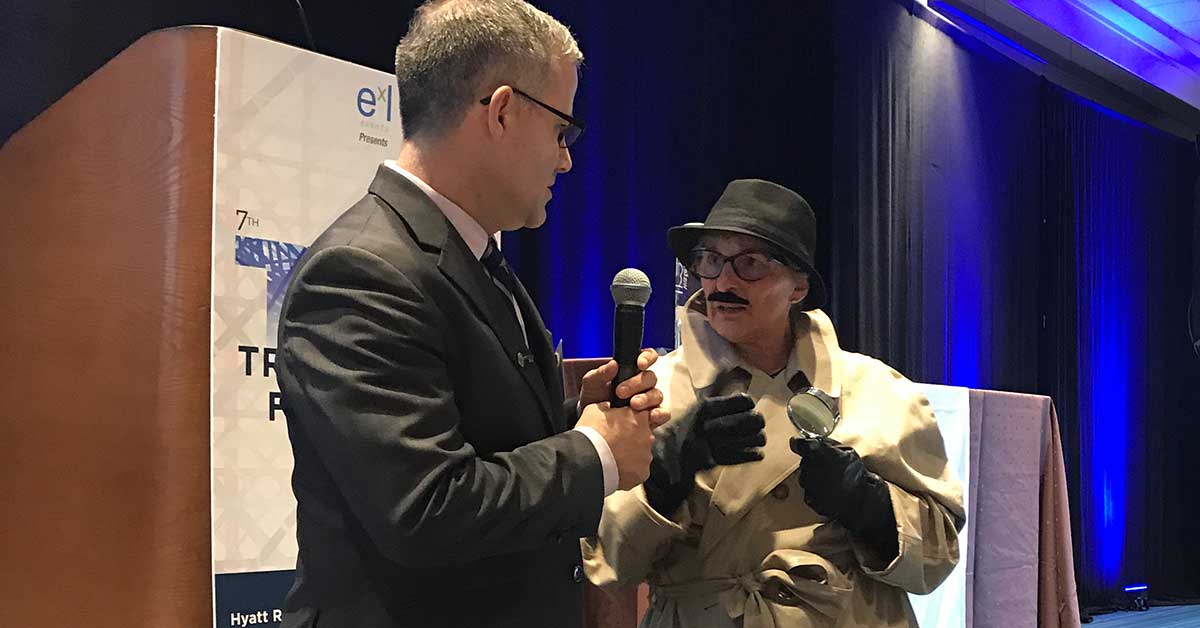 For the TMF Summit 2019 Round-Up, click here

How many times have you heard the phrase "Too many cooks spoil the broth"?
Personally, I'm not a fan of this old adage. If you've ever cooked before, you know that more chef can mean differing points of views, differing experiences, and in the end, a more well-rounded and complete flavour.
My recent experience at the TMF Summit US (January 14-16) serves to prove my point. Over the course of 3 days in Orlando, some of the world's top minds in terms of clinical trial and records management got together to discuss their challenges, their successes, and their visions for how trial master files (TMF) should be managed for the realities of today and the potentialities of tomorrow.
As a Summit participant, I spent a good amount of time discussing these issues with others in the field, brainstorming and bouncing ideas back and forth. We learned where others have failed so we don't repeat their mistakes, where other have succeeded so we don't need to reinvent the wheel, and where others are focusing their efforts today, to see where innovation is coming from.
For those who were in attendance, and those who couldn't make it, I've compiled a list of 6 key topics that were on the top of everyone's mind and the tips of their tongues. I'll highlight the discussions that were had about these topics, and some questions that remained at the end of the conference.
Who Owns the TMF?
The sponsor or the CRO?
This is not a new concern, however, in the golden age of clinical trial outsourcing, there has been a shift in who is taking the responsibility of being the ultimate "owner" of the TMF. In the last year or so, the trend in life science industry has been towards sponsors taking a larger hand in managing the TMF.
If the goal is to outsource, then why retain that work?
This is partially reactionary. At the summit, participants relayed stories detailing situations where something was wrong with the system on the CRO's side and the sponsor went days or weeks without any oversight of the study documentation. However, at the end of the day, it was these "in-the-dark" sponsors who were ultimately responsible to their stakeholders and the regulators, a definite anxiety-provoking situation to be in.
Therefore, sponsors have begun to opt into taking charge of the TMF, giving them complete oversight as to what is occurring in the study, something that the regulators are also glad to see during an audit.
Making Migration Seamless
Another benefit that centralization of the TMF at the sponsor level has provided is a reduction in the effort required to migrate documents. However, not everyone is working with the TMF at the sponsor level, and ultimately eventually all documents need to make their way there.
Migration of documents is typically an arduous process. It can require weeks of document organization, transport, conversion, and eventual reorganizing and archiving, even when things go well. We don't even want to discuss when there are major concerns.
It was repeatedly recommended that a migration process needs to be in place before even starting migration. Because there is not always a right or wrong way to migrate documentation, it's important to have proper, documented processes in place to show during an inspection. This is often sufficient during audits, as it's often more important to define how you came to your decision.
However, what is the best process for migration? How many processes are optimal?
It was agreed that in a utopian world, a single system is optimal but maybe not realistic (at least for now). However, there is no defined limit for how many processes you can have in place, but it was fairly unanimous that excessive process can be just as bad as none at all.
Measuring Up Measurements
Remember when the red, yellow, and green completeness metrics were introduced to the eTMF systems that we've all come to know and love? They're definitely an improvement to the constant flurry of questions about individual documents that analysts needed to pull and report on.
However, we know there are limitations and these "traffic light" metrics are not the be-all-end-all for TMF management. Metrics are indications, not indictments. Sometimes, the metrics are powerful not because of what you have in your TMF, but what you don't have; trust in red as a negative and green as a positive could lead to problems in the long run.
Let's think about the role of human error in an eTMF. eTMF systems enable you to streamline the TMF management process, but with humans involved, there are still errors that can happen both inside and outside of the system.
This ties in with the concept of traffic light metrics. Marie-Christine Poisson-Carvajal provided an example of this in her session. "If the Monitoring SOP requires a monthly update of the Study Monitoring Plan, and the study has been ongoing for six months, then there should be six versions of the plan." Having five versions of the plan in your eTMF system may still show green since there is only an expectation a plan that exists, however, we know that there actually should have been six plans and therefore the metric shouldn't show green. So although we associate green with good and complete, it is just an indication and it's important to remain vigilant and perform regular content checks on your eTMF.
Tasks like quality checks are still performed by humans and errors can still slip through the cracks. With different types of QC—content and quality—each document should be quality checked, however, the eTMF should have a content check performed regularly to confirm the metrics.
So where do you source the information from in order to do this confirmation?
Typically you should look at your clinical trial protocol, operation plans, requirements, and specifications. Having said this, it sometimes not always possible to do quality checks on every single document and it was suggested that adopting a risk-based approach could be important as this shifts focus to more high-risk documents, with some oversight on the lower risk items.
The key takeaway here was don't manage metrics, manage processes.
Inspection, Inspection, Compliance, Inspection, Inspection
A very prevalent theme this summit was inspection readiness. How to get ready for an inspection, how to be inspection ready throughout your trial and how to be ready before even starting your study.
When should you start getting ready for an inspection? Should it be at the end of enrollment, once the database is locked, after we have the CSR written?
As we've mentioned before, if you said any of those, you are actually too late. Inspection readiness begins at day one, and is more than just a task but should be a part of the culture of your organization.
Mathias Poensgen made a very interesting presentation on this topic in his business-focused presentation, "Achieve Business Success Beyond Inspection Readiness With an eTMF."
His presentation centred on a novel idea, that a TMF is not just a set of documents and that an eTMF is not just a standalone repository. Since there are so many moving parts, and so many different phases to a study with documents dispersed across multiple departments, multiple organizations, in different systems and different geographies, collaboration is crucial to maintaining regular readiness.
He continued to extend this thought beyond just staff, and between systems as well. With staff preparing and readying documents, and departments making technological and operational decisions based on their individual needs, a collaboration between CTMS, eTMF and investigator portals is equally important to ensure there are as few barriers to collaboration as possible.
This concept is something that we at Montrium are firm believers in, and this reflects the type of work we are conducting with the TMF Reference Model Exchange Mechanism Standard Subgroup.
Building the Clinical Team You Need
Just as different tools need to be utilized and optimized to perfect your TMF process, employees can be chosen to optimize the process as well, according to Eric Rubinson from Paragon. It's important to consider roles at all levels: the individual, the team, and leadership, and in Rubinson's experience it's through by empowering the team via insightful hiring, the other levels will follow.
When considering optimizing your team it's also important to a) avoid leveraging individuals as a means to a result and b) individualize positions based on character and personality.
This was also confirmed by Fabio and Catherine from Boehringer who agreed that you hire for the character, not the role. For example, when hiring for a document specialist you have to look for certain competencies that would typically exist in this position such as organization, attention to detail, and dedication.
An important lesson here is that not only should companies choose their employees but employees should have the chance to gauge fit, and only when these factors line up is when you start building a successful team.
Automation, AI, and the Future of TMF
Looking toward the future, there was a lot of discussion around automation and robotics. With a bit more thought into the topic today than there was a year ago during the height of the AI hype, opinions differed from person to person and from company to company.
For example, smaller companies who have looked into the process have realized that at the moment, it is not financially feasible to implement automation on their own. Stephanie Viscomi, from Immunogen, made this clear when speaking about onboarding automation at her company. Not only was money an issue but, at the moment they did not have the staff to support it. Contrarily, bigger companies have already begun implementing automation and are reaping the benefits.
However, automation is clearly still a developing technology that is finding a place in pharma, and some big pharma companies have already begun implementation of some automation to their processes. This leaves room for technologically minded companies to enter this space to provide solutions that could benefit smaller companies while spreading the investment costs over multiple clients.
To conclude
With advancements in eTMF, monitoring, regulations and automation on the horizon, we know that there will need to be more in-depth conversations like this to move the world of TMF forward.
Many of these topics have been discussed before at other conferences, however, as-of-late there seems to have been a bit of self-reflection adopted throughout the life sciences and, as such, the conversations at this TMF Summit were definitely comprehensive and provided value to everyone.
Getting back to my original point, the world of TMF doesn't need to worry about how many cooks are in the kitchen, because events like this prove that "two heads are better than one."
Get our best content delivered straight to your inbox