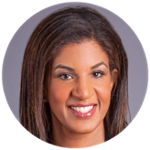 Published on
February 2018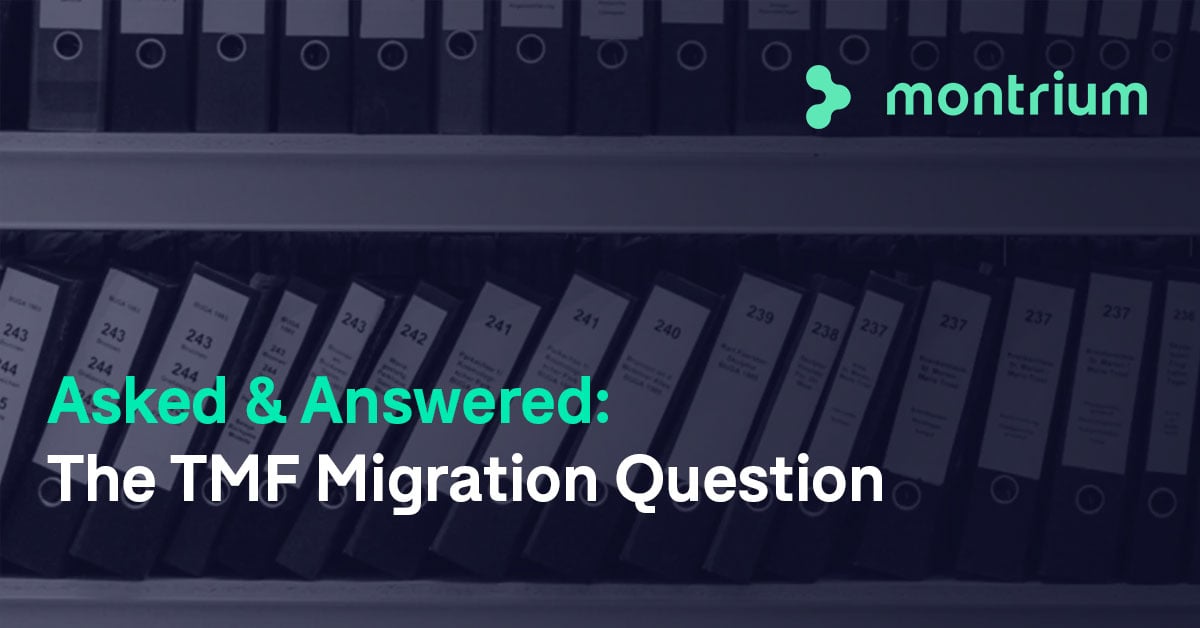 The following post has been adapted, with permission, from LMK Clinical Research Consulting's Article "To Migrate or Not to Migrate? That is the Question"
Electronic Trial Master Files bring with them the promise of streamlined document and records management in clinical trials, as well as increased efficiency, collaboration and productivity. However, while the benefits of the latest eTMF technologies are clear, there's a certain unease that can come with changing your TMF process and approach. Prepping yourself, as well as your team, by asking a few simple questions will help you to realize how your current process shines, where it can use work, why eTMF can help, and what pain points you might need to anticipate.
In the following article, we'll be exploring the most asked questions in TMF migration… To Migrate or Not to Migrate, that is the question.


What are the benefits associated with eTMF implementation?
It's true. There are SO many benefits to implementing an eTMF system, such as:
Improved inspection readiness

Immediate access to TMF documents

Remote oversight of the TMF

Improved study startup

Accelerated study closure
But, despite the benefits associated with eTMF implementation, there are some unspoken obstacles. Let's focus on one in particular—migration!
When a company decides to implement an eTMF system, it's typically overzealous and wants to migrate EVERYTHING from its legacy system (eg, paper or legacy eTMF) into its new shiny system.


What is the overall objective of TMF migration?
While an eTMF system is the most cost-effective and time-efficient way of managing TMF documents, the migration of content from a legacy system should be taken into consideration before execution. In order for the implementation of an eTMF system to provide maximum benefits, a company must conduct a proper assessment of its TMF landscape to achieve a balance between risk reduction, effort, and cost. The overall objective of TMF migration should be to reduce risk by moving the right studies into the new process and supporting technology. Thus, the key is to determine which studies to move into the newly implemented eTMF system and which should be archived in the legacy systems.


What are the essential components of a comprehensive Migration Strategy Plan?
There are several factors that are relevant in deciding which studies should be moved during the migration period of an eTMF implementation. A comprehensive Migration Strategy Plan should be developed to clearly articulate which studies are in scope and who will migrate the documents and how (don't forget about mapping your SOPs/TMF TOC).
The following factors should be taken into consideration when developing a Migration Strategy Plan:
Resources – Most migration projects require the use of some heavy lifting including but definitely not limited to:
TMF index mapping from the previous filing system to the new filing system
Document scanning of paper documents
Document copying, which can include copying and pasting documents from one electronic system into the eTMF
Document quality control (more about that later and document indexing)
If you do not have the manpower on hand to do this internally, securing qualified, trained resources is an absolute must!
Study Status – Is the study in start-up, ongoing, completed, or canceled? It may be obvious to migrate a study that is in start-up or ongoing and in general, I agree. One of the main things to consider for ongoing studies is how long have they been ongoing and what are the timelines for completion. For completed and canceled studies, weigh the value of migrating these documents:
Is this a critical path (e.g., submission study)?
Are there documents generated for this study that may be used for other studies (e.g., Investigator's Brochure)?
Document Quality – This one is simple—junk in and junk out. Confirm that the migrated documents are of the highest quality (e.g., complete and accurate).
Disruption to Study Teams – During the migration process, clear instruction and guidance are essential for study teams to be able to conduct "business as usual." TMF filing and processing cannot stop because of a migration project. Also, study teams have to have a clear understanding of the location of their documents (especially when there is an audit or inspection).
Archival – If every document will not be migrated (and the chances are that is not going to be the case), what is the plan for the documents that remain in the legacy TMF? A clear, robust plan should be put in place for closing and archiving documents that will not be migrated.


Final Considerations
Truly, migration comes down to one simple concept: plan. Plan a comprehensive strategy with tasks, owners, and milestones. Manage and monitor this plan at every step along the way. Communicate migration status to key stakeholders during the process. And finally, plan to ask for help when needed!
As simple as it sounds, asking these questions will help you shore up your team before a big move and define what attributes are required in a responsive, experienced technology partner. With a strong team, a solid eTMF partner, and a well-thought out plan, eTMF migration will achieve that goal of efficiency and productivity, with no major headaches.
Get our best content delivered straight to your inbox