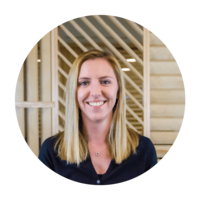 Published on
November 2022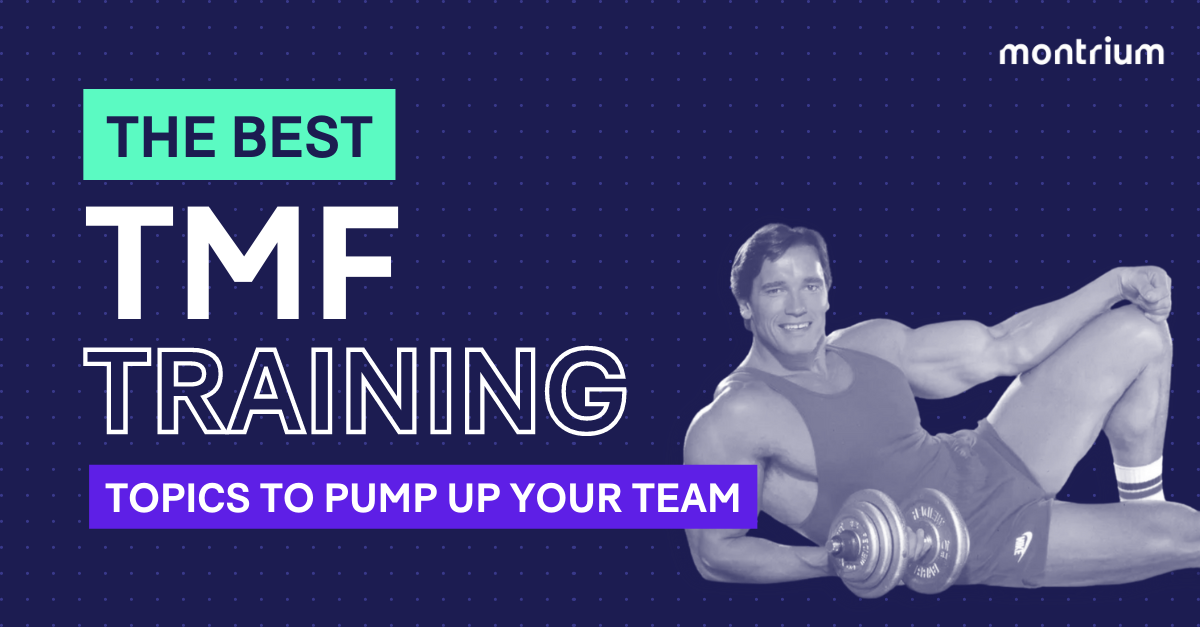 Wow, it's tough to believe that we're already in the last quarter of 2022. Where did the year go? I guess time flies when you're having Too Much Fun, right? (See what I did there?)

Alright, jokes aside—because we can never have too much TMF here at Montrium—right about now is the time when most Clinical Operations teams are planning their goals and objectives for next year. I don't know about you, but I always like to take a fresh look at things as the new year comes around, and that includes the TMF. Maybe you're thinking that you'd like to level up (or even just refresh) your knowledge of certain TMF topics that you've never officially covered. Or maybe you'd like to improve both the understanding of TMF and TMF culture within your ClinOps team. And, of course, it's also budgeting season, so maybe those of you crunching the numbers are thinking about your team's training needs in 2023.

No matter the reason, if you've come to the conclusion that it's time to get some electronic trial master file training on the books for your team next year, then you're in the right place. We've compiled four of the most essential TMF training topics that any TMF newbie, hero, or veteran should master in 2023—and we'll even share some tips for making the most out of training.

Here's what we'll be covering:
Let's get started!


More important than your ABCs: TMF Principles and GCP
Every single electronic trial master file training curriculum needs to cover TMF principles and GCP. After all, it's a regulatory requirement for TMF staff to understand the ins and out of Good Clinical Practice. While the TMF isn't mentioned explicitly in ICH-GCP, the main principles related to the TMF are there, including roles and responsibilities, record retention, quality assurance, essential documents, and oversight—to name just a few. It's also fundamental to understand the importance of the TMF, its location, format, timing, and difference from an ISF. This training topic can really go a long way in level setting TMF stakeholder expectations and responsibilities throughout your clinical trials, and it can also improve TMF culture across your organization. Moreover, it will give your clinical team a thorough understanding of the make-or-break requirements that could help improve your processes and ensure better TMF management.


How to set yourself up for success: The TMF Plan
There's no TMF without a TMF Plan… And a TMF training course to go with it, I hope! A good plan gives your study clear, concise, and easy-to-understand objectives. That's why we suggest driving home the importance of a good TMF Plan when it comes to setting your TMF management activities up for success—and having inspection readiness drilled in from the get-go. It's essential to understand when to start writing your TMF Plan and how to adapt your existing template for each study design. Every TMF stakeholder should be mentioned in the plan, so it's only natural that they should also understand its benefits and the best practices for development if having any input at all. With so many factors to take into account, a well-structured training course can really help to improve knowledge around the TMF Plan and solidify your team's understanding of how to use it effectively.


Cooked to completeness: The TMF Index
If the TMF Plan is the recipe for managing your TMF, the TMF Index is the ingredients list. Thankfully, ICH-GCP does give us a basic list of essential documents, but it doesn't include everything that will be produced during your clinical trials. There will be many additional documents that you collect throughout the trial which aren't covered by the list. That's why you need the TMF Index. It allows you to define what will be collected, where, when, and by whom. Whether you already have a company-specific index or you're following the TMF Reference Model, all TMF stakeholders who are creating, filing, QCing, reviewing, and approving TMF documents will need to have some basic TMF Index training to ensure consistency and completeness of your TMF throughout the trial. A thorough training course focused on the TMF Index can help you to make misfiled documents a thing of the past by ensuring everyone knows which documents to collect and where exactly they should go.


A QC a day keeps the inspection finding away: TMF Document QC
The quality of your TMF is only as good as the quality of documents (and data) produced. Paper and electronic documents need to be checked for quality before making their way into the TMF. Each TMF stakeholder needs to be sensitized to producing high-quality documents and ensuring that all of these TMF documents follow the ALCOA+ principles. Such is the nature of TMF document QC. As an electronic trial master file training topic, this one is my personal favourites—especially if you pair it with examples in a hands-on workshop (practice makes perfect, of course). Improving TMF document quality knowledge across the team will mean better quality documents, which in turn means less issues, queries, and audit or regulatory inspection findings. Sounds pretty sweet, eh?


Tried-and-true tips for learning and engagement
These four electronic trial master file training topics really represent the baseline knowledge that any Clinical Operations team should have. And if your team doesn't have that foundation right now—that's okay! There's a whole host of online resources you can use to build your team's fundamental knowledge of TMF, including regulatory requirements, ICH-GCP, the TMF Reference Model, eTMF Bootcamp, and myriad articles. If you're developing some TMF training courses for next year, here are some tips for you to make the most of your learning and get the whole team engaged:
You've got to be clever in designing a program that addresses the knowledge gaps within your team; for example, if you're all pros at document QC, then maybe TMF review or metrics are the topics you need to cover

There's no point engaging in a training program without buy-in first, so you need make sure that everyone's on-board

Try to think outside the box in terms of how you'll engage the different stakeholders for each topic so that it's not just another boring slide deck

Book your training sessions well in advance and include prepared discussion points to keep your trainees actively participating

Try out quizzes, workshops, or even throw in some healthy competition among team members to get that TMF party going
Does all that sound overwhelming? Don't fret! Many ClinOps teams—especially those working at scaling organizations—simply don't have the resources or internal expertise to build out their own TMF training programs. Fortunately, there is a solution to access the electronic trial master file training your team needs. Keep reading to find out what it is.


The best bang for your buck? Leveraging expert-crafted training
When it comes to ensuring that your team receives comprehensive and up-to-date TMF training, getting help from an expert can often be the best way to guide your team to TMF greatness. At Montrium, our crew of TMF industry veterans have curated an in-depth syllabus of TMF training courses that can be tailored to the unique needs of your organization. Building from the maturity level of your team's TMF knowledge and processes, our resident training pros will be able to identify gaps and construct a customized training plan designed to impart valuable expertise and insights in the most engaging way possible. In each course, our instructors pair theory with hands-on workshops centered around your actual documents and TMF environment, thus generating long-lasting positive benefits that will uplift your TMF practice for years to come. Whenever you're ready, our eTMF Services team is here to help you mould well-trained and confident TMFers to support all areas of your TMF-related activities.
Jumpstart your journey to TMF excellence
If at this time last year, you were feeling the very same desire to get some electronic trial master file training on the books... Well, then let this article serve as the inspiration you need to take action and get those training topics into the curriculum for next year. My parting wish for everyone is that 2023 will be the year that you freshen up your TMF with new-and-improved skills and know-how.


Key takeaways
The best time to schedule TMF training was yesterday—but the second best time is today

TMF principles and GCP are a fundamental area of knowledge that your team needs to be well-versed in

Make sure that there are no knowledge gaps when it comes to as crucial of an element as the TMF Plan

Avoid misfiled documents by ensuring that everyone is adequately trained on how to leverage the TMF Index

Understanding how to perform and track TMF document QC is the key to inspection success

Training doesn't have to be boring! There are plenty of ways to make your training engaging

If you don't have the resources or internal expertise to conduct some much-needed training sessions, reach out to our

eTMF Services

team to learn how we can help you crush your TMF training goals!




Delivering expert-crafted training isn't the only thing our eTMF Services can help you with. Find out how we can help you scale your TMF practice in a matter of weeks below 👇

Get our best content delivered straight to your inbox