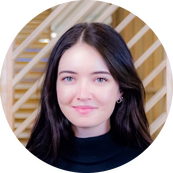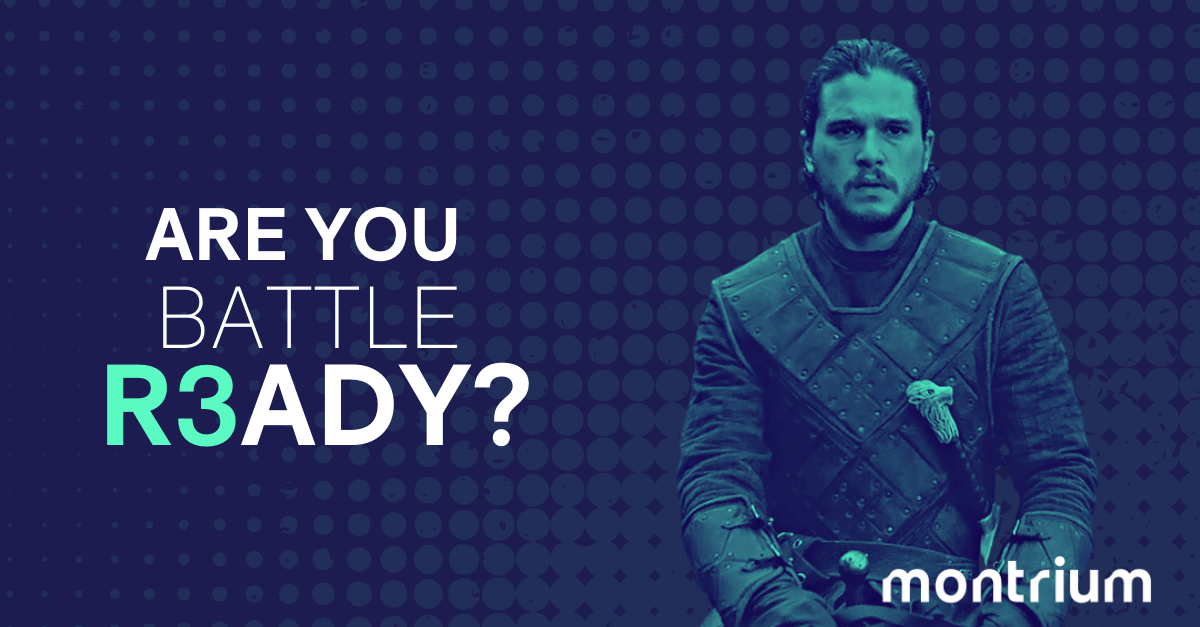 While it may still sound like the name of a robot from Star Wars, ICH E6(R3) is no longer in a galaxy far, far away. According to the work plan published by Expert Working Group (EWG) tasked with rewriting the guideline, the sign-off and adoption of the technical document—including the principles and Annex 1—are slated for August 2023, which is just over a year away. A year doesn't leave much breathing room when working in an industry as heavily regulated and time-demanding as that of clinical trials.

So, how can you ensure that your team is prepared and ready to charge head-first into the adoption of the new guideline? In this article, we'll cover:
How to prepare your team
ICH: What is it?
ICH stands for The International Council for Harmonisation of Technical Requirements for Pharmaceuticals for Human Use. We don't know about you, but we're pretty relieved that we only have to remember three letters out of the entire name. And, as is often the case, with a long title comes a lengthy list of responsibilities. The mission of ICH is to bring together regulatory authorities and those in the pharmaceutical industry to discuss aspects of drug development, promote public health through harmonization, and create guidelines for doing so. As it stands, ICH has 20 Members and 35 Observers.



What you need to know about ICH E6
In 1996, ICH released the first version of the ICH E6 Good Clinical Practice (GCP) Guideline, which detailed both the responsibilities and expectations of participants involved in carrying out clinical trials. The guideline is related to all actors implicated in conducting clinical trials, from investigators to monitors, sponsors, and IRBs. It covers monitoring, reporting, and archiving practices in clinical trials, and also contains addenda regarding essential documents and the investigator's brochure. Basically, it's the industry playbook for how to run a safe, effective, and compliant clinical trial.

Where does the R3 come from?
Well, since 2016, it's actually been ICH E6(R2), but as they say in French, jamais deux sans trois ("never two without three"). In 2016, ICH amended the guideline with an addendum aimed at promoting the implementation of better, more efficient clinical trial processes and updated standards concerning electronic records and essential documents.

In June 2019, recognizing the need to address new innovations in clinical trial design and technology, the ICH Assembly approved the third revision of the ICH E6 GCP Guideline. With an understanding that the new GCP principles would need to cover a host of emerging trial types and data sources being leveraged in the drug development industry, the newest version of the guideline places emphasis on proportionate, risk-based approaches to trial conduct and quality by design (QbD).

Sure, all of this sounds great, but you're probably wondering what this means for your team. Keep reading to find out.
ICH E6(R3): What's different
Now that we're up to speed on what ICH E6(R3) is and why it's so important, it's time to delve deeper into what will be different in the new guideline—and how to make sure you're prepared for implementation.

For starters, the guideline now contains 12 principles instead of 13. The principles have been reorganized, rewritten, and developed more thoroughly than in previous iterations. Some of the most notable changes can be found throughout the latter half of the document, with the significant rewording and addition of four principles in particular. Let's take a closer look at these four principles in particular.
Principle 7: Building quality into trials
"Quality should be built into the scientific and operational design and conduct of clinical trials".
Indeed, ICH E6(R2) did mention quality, but its stance was neither as robust nor proactive as it is in the newest edition. Before, the principle urged that organizations should "Have systems in place to ensure the quality of every aspect of the trial". The latest rewording stresses that quality should not simply be an afterthought, but rather that it should be at the heart of both the design and conduct of the trial.

This principle includes four sub-points which help to explain what, exactly, quality means in the eyes of ICH and how it should be incorporated into clinical trials:
The document states that it will consider quality as "fit for purpose", entailing that "the quality and amount of the information generated during a clinical trial should be sufficient to support good decision making".
It urges that "factors critical to the quality of the trial should be identified", with those factors being "fundamental to the protection of participants, the reliability and interpretability of the trial results, and the decisions made based on those trial results".

It encourages organizations to adopt a QbD approach, declaring that "Quality by design approaches should be applied across the clinical trial and supporting processes".
As you can see, the EWG has incorporated many new concepts and terms into the E6(R3) draft principles. And oh boy, are there more to come…
Principle 8: Proportionate risk-based approaches
"Clinical trial processes, measures, and approaches should be proportionate to the risks to participants and to the reliability of trial results"
This new principle addresses one of the industry's favorite hot topics: risk-based approaches. In one of the four sub-points of this work-smarter-not-harder principle, the document goes on to explain that "risks in this context include risks to the rights, safety and well-being of trial participants, as well as risks to the reliability of trial results".

As with most things, we'd say it's better not to leave risk identification until last minute—and ICH agrees. The new guideline states that the quality factors "should be prioritized at the time of the trial design to identify those that are critical to the trial" and that "risks which have an impact on the quality factors considered critical to the trial should be managed". This prioritization of which data can be considered most important allows trials to run efficiently while still maintaining an emphasis on safety.
Principle 10: Generation of reliable results
"Clinical trials should generate reliable results"
At first glance, this principle seems short and sweet. However, eight sub-points have been added to clarify what the generation of reliable results entails. Spoiler alert: It's a lot!

The ICH E6(R3) guideline moves past simply ensuring data integrity (hello, ALCOA+!) and instead places emphasis on a more holistic output of the trial: reliable results. This new principle nicely synthesizes aspects from both of the aforementioned principles regarding quality and risk. In order for the results of the trial to be considered reliable, R3 hammers home that:
"The quality and amount of the information generated in a clinical trial should be sufficient to provide confidence in the trial's results and support good decision making"
AND
"Systems and processes that help ensure the quality of the information generated from the clinical trial should be implemented in a way that is proportionate to the risks to participants and the reliability of trial results"
The remaining six sub-principles cover requirements for tools and digital systems used in clinical trials, data management processes, the retention of information following a trial, and transparency of trial results.
Principle 11: Clearly documented roles and responsibilities
"Roles, tasks and responsibilities in clinical trials should be clear and documented appropriately"
Thankfully, this new principle is quite straightforward. It requests that agreements clearly define the roles, tasks, and responsibilities of all involved in the trial. It also reminds us that while sponsors and investigators may delegate tasks, they're still ultimately responsible for the quality, integrity, and safety of the trial.
How to prepare your team for R3
Fortunately, the core elements at the heart of E6(R2) still hold true for R3, even if the wording has changed. This means that a lot of the tenets of Good Clinical Practice outlined in R3 should already be in play across the board. What's more, the new principles and concepts spelled out in E6(R3) are simply the codification of trends that have been taking root in the life sciences industry for several years now. Thus, you probably at least have some degree of knowledge about these concepts—that is, if you haven't implemented them already.

That being said, let's take a look at how you can make sure you're prepared once the new guideline is adopted. After all, better safe than sorry!
Rethink your approach to quality
Of course you should already be monitoring the quality of your trial, but in order to comply with the ICH E6(R3) guideline, you're going to have to go even further by building quality into your trial design from the get-go. You'll need to make quality the guiding light by which you draft your training procedures, essential documents, study protocols, and more.

If you aren't using one already, a good starting point is to begin beefing up your knowledge about quality by design approaches. QbD is all about planning proactively so that you can get it right the first time. It employs multivariate analysis and sets of pre-defined quality characteristics so as to guarantee that it verifiably meets rigorous safety and efficacy standards.

In addition to conforming to the principles of R3, a QbD approach brings with it a number of benefits for drug developers by allowing them to have greater control and predictability when it comes to both the quality and costs of the drug development process.
Pharma: It's a risky business
As we've seen, risk management is one of the key focuses in the ICH E6(R3) guideline. Risk-based approaches to monitoring and managing trials are far from a new phenomenon. Embracing a risk-based approach involves shifting our mindset from exhaustive verification of every single piece of data to a more strategic concentration on the data that are most important, meaning data that are critical to patient safety and trial outcomes. This evolution in trial conduct is beneficial for patients and drug developers alike, as it allows the trials to proceed more quickly and get medications into the hands of those who need them—without jeopardizing the safety of patients or the results of the trial.

How can you get started with implementing a risk-based approach in your study? For starters, it helps to have a powerful, GCP-compliant trial master file (TMF) system in place that can help to facilitate risk-based approaches through features like artificial intelligence, such as Montrium's eTMF Connect.

Once you have the right tools in place, it's time to turn to the experts to learn how to best implement a risk-based approach that fits your unique requirements. Sure, you could spend more time reading long, dry guides online—Really? After already reading all of this?—or you could watch one of our exciting webinars on risk-based QC best practices or leveraging technology in risk-based TMF oversight.
Preparation is key
What it all comes down to is preparation. The spirit of E6(R3) is strategy, forethought, and a thorough understanding of the ins and outs of conducting clinical trials. Whether it's implementing a QbD approach, employing risk management, or even simply defining roles and responsibilities in your trial, you need to plan ahead.



Key takeaways
No, the ICH E6(R3) guideline isn't shaking up the clinical trials industry as we know it. Nor is it introducing any novel or revolutionary concepts. However, it does help to set the stage for adapting Good Clinical Practice to a rapidly transforming sector where new processes and technologies are springing up seemingly every day. So, here are some key takeaways to keep in mind as you prepare your team for the adoption of E6(R3):
Being compliant with R3 will involve a proactive approach to quality, one in which you build quality into the design of your trial as opposed to simply monitoring it.

Organizations will need to strategically identify critical quality factors concerning patient safety and the validity of trial results.

QbD is a new gold standard in trial design, and QbD approaches should be applied to both the clinical trial itself and supporting processes.

Organizations should employ risk-based approaches to trial management and monitoring, which will help to expedite the process whilst maintaining patient safety and the validity of results.

Data integrity will always be crucial, but R3 invites organizations to take a more holistic approach in examining how reliable the results of trials are on a larger scale.

Roles, tasks, and responsibilities need to be clearly defined for all stakeholders in the trial.

Mastering ICH E6(R3) principles requires a strategic mindset and a great deal of preparation when addressing the design and conduct of trials.

And finally, investing in an innovative, GCP-compliant eTMF system, like Montrium's

eTMF Connect

, can help to ease the burden of implementing these new principles…

Get our best content delivered straight to your inbox