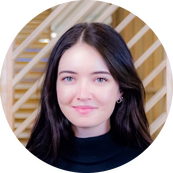 Published on
November 2021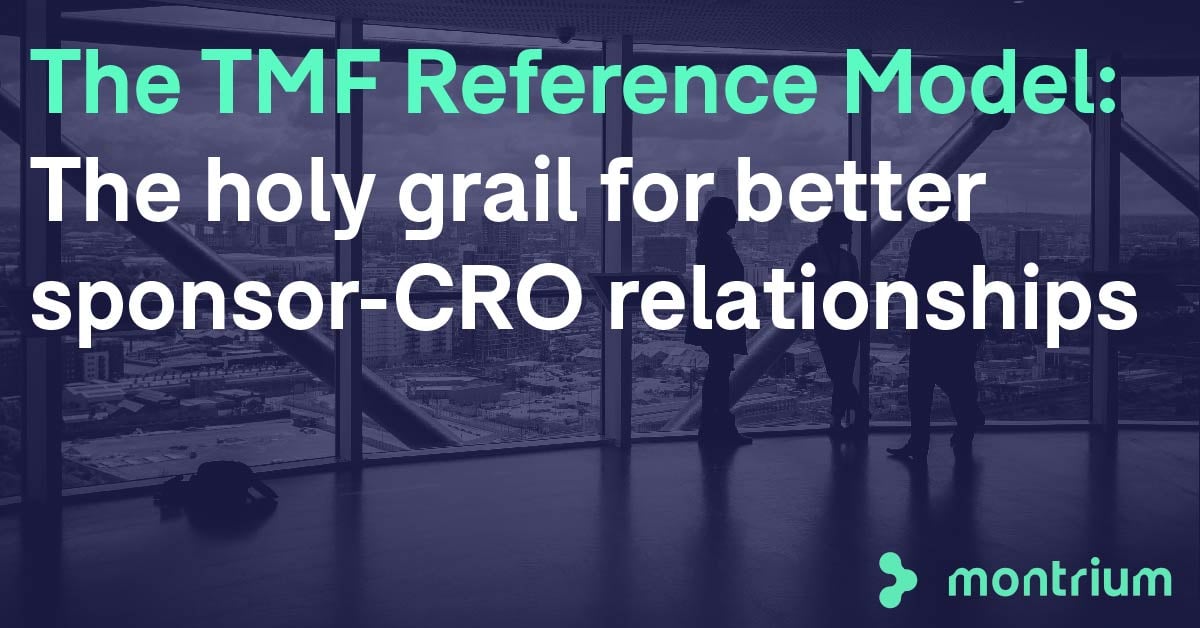 It's no secret that relationships can be hard, and the one between sponsors and contract research organizations (CROs) is no exception. Much like with personal relationships, difficulties around communication and shared responsibility can lead to increased stress and decreased trust. But instead of dishes being left in the sink, one of the most noted points of friction between sponsors and CROs is the maintenance of the trial master file (TMF).
Different standards of documentation management within the TMF, especially in cases where a sponsor is working with multiple CROs, can result in confusion and frustration. And while we have yet to add sponsor-CRO couples counselling to our list of services, we can recommend the next best thing for a more successful relationship: the TMF Reference Model.
Below, we'll outline why the TMF Reference Model is an indispensable tool for fostering productive sponsor-CRO partnerships, the benefits it can provide to both organizations, and of course, how to begin implementing it.
What is the TMF Reference Model?
Many of you probably already know what the TMF Reference Model is, but for those who don't, it's described as a project that "provides standardized taxonomy and metadata and outlines a reference definition of TMF content using standard nomenclature." Ironically, this sentence just means that the TMF Reference Model is trying to make things simpler for everyone. When a sponsor envisions the TMF being managed one way, and a CRO has another idea of how to do it, tension can arise, or at the very least, things need to be revisited or redone. Mostly especially with a lack of proper oversight and visibility on how things are managed, communication and collaboration become strained.
The TMF Reference Model is the saving grace that brings everyone harmoniously on the same page, not only helping to avoid conflict, but expediting the clinical trial process and improving the quality of your trial story. By offering standardized formats for TMF content and specifications for transferring data between eTMF systems from different vendors, it aims to help increase efficiency and smooth inter-organizational communication issues. But how does implementing the TMF Reference Model benefit sponsors and CROs directly? Let's take a look.
Stress-free TMF management for sponsors
The TMF Reference Model boasts undeniable benefits for sponsors, especially those that work with multiple CROs. By outsourcing to CROs that have implemented the TMF Reference Model, sponsors can ensure the quality and orderliness of documents within the TMF. With standardized process zones and sections, sponsors can more easily access and comprehend data across partners and platforms. This allows sponsors to stay on top of TMF management and avoid a mad scramble to sort the TMF contents when making submissions, which can be an especially pressing issue in the context of scaling biotech and pharmaceutical organizations. What's not to love?
How to stand out as a CRO
We all know how competitive the CRO industry can be, especially as CROs attempt to scale. As more and more trials are being outsourced, the number of CROs in operation only continues to grow. With CROs of all sizes and therapeutic areas trying to win bids in a crowded market, the issue then becomes how these organizations can go about distinguishing themselves to gain an edge over competitors. We won't lie, sticking to traditional methods probably won't help your scaling CRO thrive. CROs need to be able to innovate and adopt new processes that will enable them to become more efficient and productive.
The TMF Reference Model is an exciting opportunity for CROs to improve their acumen in what is arguably one of the most important outputs of a clinical trial: the TMF. CROs with solid TMF management and expertise can leverage those skills in order to stand out in the bidding process and win projects from sponsors. Now that you know some of the main benefits of implementing the TMF Reference Model for sponsors and CROs, let's examine how organizations can begin to embrace it.
The simplest way to implement the TMF Reference Model
Hopefully, by this point in the article, we've managed to convince you that the TMF Reference Model is a powerful tool for sponsors and CROs alike. But how can you go about implementing it at your organization? The TMF Reference Model does offer a number of handy resources on its website, including a comprehensive spreadsheet with artifact definitions, common alternate names, and more. However, in our humble opinion, the easiest and quickest way to implement the TMF Reference Model is by leveraging the capabilities of eTMF systems that have the TMF Reference Model integrated into their functionality. Systems like Montrium's eTMF Connect platform come preconfigured with document types that are organized in accordance with the TMF Reference Model.

Integrated TMF Reference Model adherence isn't the only benefit of implementing eTMF systems, though. For sponsors, a primary concern when outsourcing is often lack of oversight, but with eTMF systems, it's easier than ever for sponsors to keep an eye on what's happening in the TMF and their study in real time. In turn, having a system in place that guarantees sponsors can maintain oversight will help CROs as they try to win bids. What's beneficial for one is ultimately beneficial to the other; it's the best of both worlds.

In a nutshell
Building and maintaining productive sponsor-CRO relationships doesn't have to be such a labour-intensive task. As always, communication is key; both sponsors and CROs need to be speaking the same language in terms of TMF content management, which is where the TMF Reference Model comes in. In addition to fostering harmonious partnerships between sponsors and CROs, the TMF Reference Model also provides a number of operational benefits, especially for scaling biotech and pharmaceutical organizations. Give your relationships the TLC they deserve by adopting the TMF Reference Model.
Key Takeaways
While there may not be a silver bullet for creating harmonious and productive sponsor-CRO relationships, embracing the TMF Reference Model may just be the next best thing.
The TMF Reference Model helps sponsors by standardizing and harmonizing documents, reducing stress stemming from disorganized documents

The TMF Reference Model also helps CROs in their efforts to win bids, empowering them to stand out from competitors by offering more comprehensive TMF solutions

The simplest way to adopt the TMF Reference Model is by a implementing an eTMF system with integrated adherence to it

eTMF systems boast many other benefits for both sponsors and CROs, including increased oversight
Looking to purchase an eTMF system but don't know where to start? We've got you covered... 👇

Get our best content delivered straight to your inbox