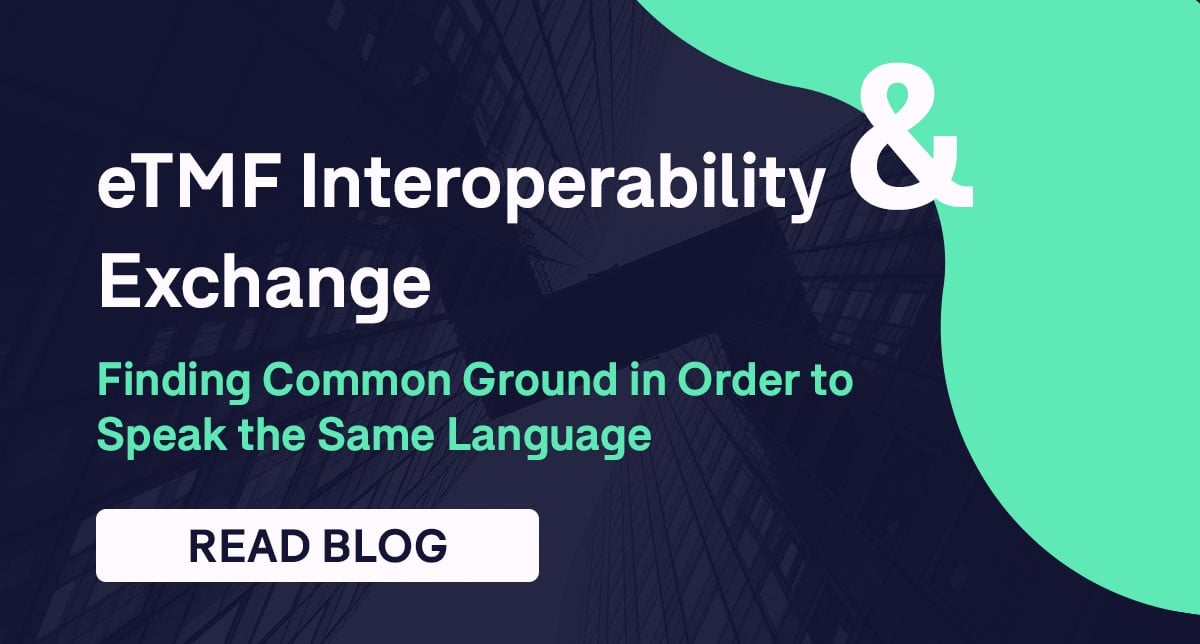 Integrating a New Standard to Drive Life Science Research
There are certain considerations that need to be taken into account for the successful adoption of any standard. Firstly, as the TMF Reference Model is already widely accepted and used across the TMF world, this must be the foundation of trial content planning. It is equally vital that the mechanism be flexible, simple, and easy to maintain—a challenging yet necessary task given that both technical and non-technical audiences must embrace the standard. Similarly, buy-in from all stakeholders—eTMF vendors, sponsors, and CROs for example—is vital for this to become a well-adopted, well-used standard.
Developments towards an eTMF exchange standard are exciting, and the work of TMF Reference Model Exchange Mechanism Standard Subgroup is just the beginning. Now that we have identified the crux of the issue, the seeds have been planted and the wheels are turning. A specification for eTMF exchange was developed in 2018 by the subgroup, which is composed of a mix of industry representatives, including Montrium's CEO, Paul Fenton - promising a solid opportunity to drive adoption from the development stage forward.
By adopting a standard that opens up communication between systems, the transfer of eTMF content will be smoother, faster, and less costly. As this standard permeates the industry, it has the potential to evolve to increase eTMF flexibility, remove proprietary "roadblocks" that hinder collaboration, and move to cover a broader range of business scenarios. In short, a new eTMF exchange model gets all stakeholders speaking the same eTMF language.
Get our best content delivered straight to your inbox