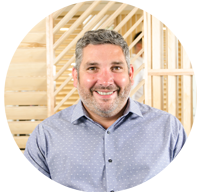 Published on
November 2020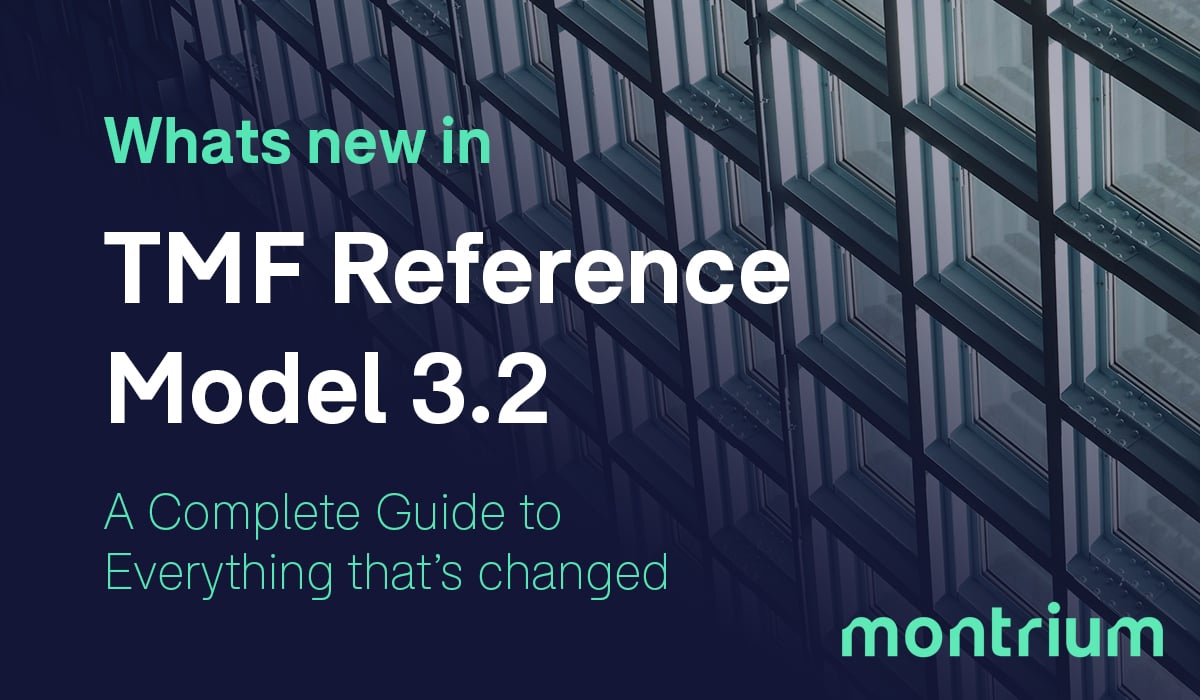 At the tail-end of a whirlwind year, we are excited to share with you details on the release of the Trial Master File (TMF) Reference Model 3.2.0!
Building on the previous update of 3.1.0 in 2018, TMF 3.2.0 brings us a host of improvements to reflect updated regulatory guidance and current industry best practices, as well as ongoing feedback from the industry. The new version was designed to make it easier for life science organizations to configure the Model to their processes, and to further improve their TMF metrics for success.
In the following article we'll break down what big new developments come with the new release, as well as some practical tips to take away and implement. But first, we'll give a little refresher on the TMF Reference Model for those that may need it...
What is the TMF Reference Model?
To refresh, the DIA Trial Master File (TMF) Reference Model presents a single, unified interpretation of the regulations, best practices, and industry opinion regarding the content of a Trial Master File. The TMF Reference Model is not a regulation, but a guidance intended to drive compliance on clinical trial data and records to prepare for clinical trial inspection.
The main objective behind the Model is to understand all the essential documents that should individually and collectively permit the evaluation of the conduct of a trial and the quality of the data produced. Therefore, the Model defines the various trial document types as artifacts. The artifacts have been organized into zones, where 'like' artifacts are grouped together. These zones are as follows:
Trial Management

Central Trial Documents

Regulatory

IRB/IEC and Other Approvals

Site Management

Investigational Product (IP) and Trial Supplies

Safety Reporting

Centralized Testing

Third Parties

Data Management

Statistics
What's
change
d
in TMF Reference Model 3.2.0
?
The eagerly anticipated release of the TMF Reference Model 3.2.0 incorporates several new updates that are in response to over 25 requests and suggestions from Industry. These requests were reviewed in June 2020 and incorporated as feedback as 3.2.0 was planned. As a result, Version 3.2.0 of the Reference Model reflects updated regulatory guidance and current industry best practices – making it easier for organizations to configure the TMF Reference Model to their processes, and to further improve TMF quality, completeness, and timeliness.
In addition to expanding the scope and definition of artifacts and file types, TMF Reference Model v3.2.0:
adds a new column, "Recommended sub-artifacts," an option to list company-specific records that an organization would expect to file under a given artifact

features a super-set of 612 customizable sub-artifacts to replace the previous "Sub-artifact" and "Alternate name" columns – providing greater flexibility to help ensure the TMF Reference Model is aligned with an organization's SOPs and compliance needs
What else was added?
One new artifact – 06.05.04 Non-IP Storage Documentation

Four changes to artifact names

One filetype change – adding site level to Monitoring Plan

One milestone change

22 changes to Artifact Definition/Purpose, Milestones, Glossary, Model Overview and ICH Code

One new column, "Recommended sub-artifacts," as described above
With the introduction of 612 customizable new sub-artifacts, Version 3.2.0 is quite a momentous release, and something I've been very proud to be involved in and collaborate with many forward-thinking leaders in our industry.
Out of a host of updates to the Model announced on November 3, 2020, we consider the most extensive upgrade to be the vast collection of sub-artifacts introduced. Read on to hear more about this exciting development!
What is a sub
-
artifact?
Sub-artifacts, or lists of types of documents, were identified by industry members of the Sub-Artifact Group who then placed sub-artifacts into conventions to create sub-artifact sets. They are found in Column 1 of the Model and are defined as; "Types of records that may be commonly created in addition to the artifact or records that make up the artifact, when the artifact does not refer to a single document type e.g., Meeting Materials," in the Release Notes of v3.2.0.
A sub-artifact is what would want to be considered as needed on a report, and is "a way of classifying different records that you might file in that location to achieve the same end," as they were presented by TMF Reference Model Group during the October 2020 General Meeting. Whereas, "An artifact achieves a point of compliance. The sub-artifacts listed are ways that people have done this."
To offer more context, here are some examples of the new sub-artifact set from the first 4 out of 11 artifacts:
Artifact

Artifact name

Recommended Sub-artifacts -

Documents/documentation recommended to be filed to the artifact.

01.01.01

Trial Master File Plan

Document Transfer Documentation

Evidence of Quality Review

Request to Lock TMF

Trial Master File Plan

Trial Master File Index

Trial Master File Report

02.01.02

Protocol

Protocol

Protocol Review and Approval

Clinical Investigation Plan (Devices)

03.01.01

Regulatory Submission

Cover Letter

List of Content Submitted

Receipt of Acknowledgement

Regulatory Submission

Review and Approval of Regulatory Submission

04.01.02

IRB or IEC Submission

IRB or IEC Approval

IRB or IEC Conditional Approval

IRB or IEC Rejection

Why is this significant?
The recommended sub-artifacts now available offer a more pragmatic set of tools for TMF management and organization. All 612 sub-artifacts added are highly customizable and include elements of evidence of QC following GCP review and approval best practices.
Sub-artifacts are intended to help companies to better navigate the Zone > Section > Artifact taxonomy of the Model. In addition to the artifact and its records, sub-artifacts provide a way to list company-specific records assigned to the corresponding artifact. This provides greater flexibility to help ensure the Model is aligned with a life science organization's SOPs and applied regulatory compliance needs.
According to Montrium's CEO Paul Fenton, "the key benefit of sub-artifacts is the level of granularity teams can get with study documents and data". This makes it easier to tell the story of how your study was managed and carried out. Sub-artifacts make it easier to reconstruct the conduct of your clinical trial to be evaluated at any given times.
How to implement sub-artifacts
Each organization managing a TMF is encouraged to implement the TMF Reference Model. Whether you've just gotten started with using the TMF Reference Model at your organization, or you've been using the Model since its inception, you should be well-positioned to implement the new sub-artifacts. Some of you may already be incorporating sub-artifacts in some capacity in your TMF.
The 3.2.0 changes to the Model are unlikely to cause incompatibility issues with the previous version of the Model or technical changes with your eTMF solution and TMF Index. Any conflicting changes may be overridden during adoption.
Important to note is that the column "alternate name" from the previous Model version has been removed and replaced by the new "Recommended Sub-Artifacts" column. However, companies may choose to retain the "alternate names" column existing across divisions or with partners.
Now available to download free of charge, Model 3.2.0's sub-artifacts can be selected and customized as needed, and more information can be found in the Release Notes.
Implementing Version
3.2.0 at Montrium
: updates to eTMF Connect
When it comes to integrating the updates with electronic TMF solutions, technology providers have an important role to play in making sure the industry is aligned and life science customers are prepared with the latest, modern tools.
Montrium's Product Owner Katherine Cianciarelli shares, "I am really excited about the new version of the TMF Reference Model because it has some of the biggest changes we've seen in a little while. The addition of a lot of these sub-artifacts makes the model more robust and can be standardized to include even more of the document types we often see throughout the duration of a clinical trial."
In the upcoming months, Montrium plans to include these changes in our electronic TMF solution, eTMF Connect.
"Implementing these changes to eTMF Connect is well worth the effort as we stay current with the standardization of the trial master file and can support companies who are already jumping on board to 3.2.0. We have always supported the TMF Reference Model and it's Steering Committee and have already begun work to incorporate the new updates shortly." Katherine remarks.
In Conclusion
With a Model now poised to further standardize and simplify TMF management processes, the 3.2.0 version will be a valuable contribution to our industry. Expanding the scope and definition of artifacts, sub-artifacts and file types will support and encourage teams to illustrate the story behind clinical trial activities and share "the truth in the details".
How do you anticipate these updates will benefit your life science organization and partners in ways we didn't mention? Share your thoughts with us in the comments below!
Get our best content delivered straight to your inbox