Published on
January 2022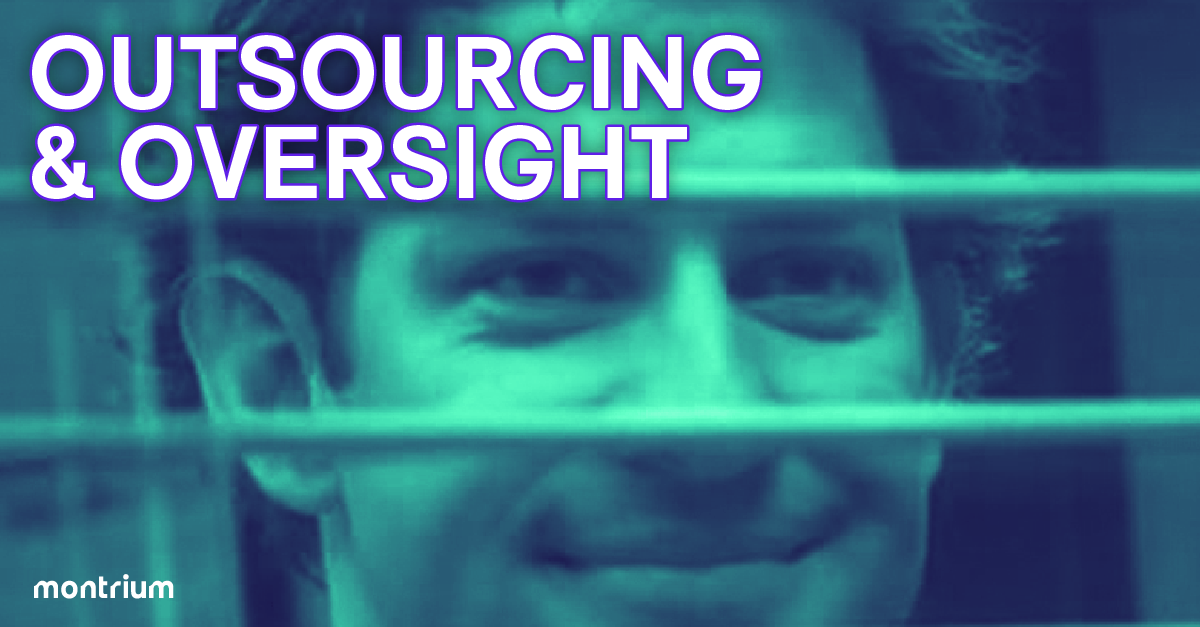 Outsourcing clinical trials has always been part of the life sciences industry. It allows sponsors to focus on what they do best: running the trial. But, with the emergence of new technologies, organizational structure and culture have made outsourcing the standard at growing and scaling pharmaceutical companies and biotechs.
There's a fine balance between having too much clinical trial oversight and micromanaging your contract research organization (CRO), which can lead to not only wasting any benefit of outsourcing, but also damaging the relationship. That's why it's important for sponsors to take into consideration all factors when planning oversight of CROs.
At the end of the day, though, sponsor oversight is first and foremost a regulatory requirement.
Why is oversight important in clinical trials?
Oversight is important for sponsors and CROs alike. Because sponsors are ultimately responsible for the TMF, it's imperative that they stay in the know about the progress of the trial to ensure that their standards are being met. By delegating their responsibility to the CRO, the sponsor has a duty to ensure that they have a TMF that meets the requirements of quality, completeness, and timeliness at the end of the trial. For CROs, helping sponsors maintain comprehensive oversight of the trial can foster collaboration, improve their service offering, and establish a desirable reputation for future bids.
For the CRO, having an eTMF is a major selling point and an indispensable piece of technology in life sciences. Being able to support global trials easily and efficiently makes using an eTMF a no-brainer for developing industry-leading services. Giving your sponsor access to their TMF allows them to communicate concerns – with data to back it up. Having an eTMF means that when the sponsor has an issue, it is quantifiable, recorded and tracked – not just an opinion on how the documentation is progressing.

What does sponsor oversight involve?
There are five critical pieces of sponsor oversight of CROs, each of which builds upon the others to create a successful outline for outsourcing your clinical trial. First thing's first, you'll need a robust clinical trial oversight plan of how the trial will be managed, which includes all the details below:
1. Vendor Assessment
Start by outlining the relationship between yourself and the CRO. Who is responsible for what? Have a clinical project manager in place as a key person to manage the relationship.
2. Performance Reviews
Set up clear expectations for performance. Have trackable metrics to know if the CRO is meeting expectations.
If throughout the course of the study there is a lack of alignment on expectations and ways of working, it's important to take control of the situation and either work together to recalibrate as a collaborative force or, decide to take control of your own TMF in house.
3. Project Meetings and Status reports
Have monthly and quarterly check-ins with your CRO to know what's happening in your TMF. Ensure you have access to reports on the health and completeness of the TMF.
4. Risk Management Reports
Outsourcing of clinical trials means that the sponsor takes on a certain level of risk. By setting up a risk management report, you quantify this risk and can present it to regulators. Having this ready beforehand is key so you're not scrambling to show compliance.
5. Review of Approval of Documentation
Setting up a pre-defined, documented and risk-based approach will ensure that both parties understand the level of quality that is required.
The issues and challenges of clinical trial oversight when using a paper TMF
Paper TMFs have been the default of clinical trials for decades, but they suffer a critical flaw that undermines the quality of clinical services. Without having metrics built into the process, it's almost impossible for a sponsor to know if a CRO is meeting the requirements laid out in the plan. Not only does the sponsor have no insight into the metrics, but they also have to use a manual process of QCing documents. At the end of the day, it means they spend more time with FEDEX than doing the actual work of QC.
Collaboration between sponsor and CRO is key
Processes, expectations, contracts, and technology are all important. But at the end of the day, it's the sponsor-CRO relationship that's key. You can have in place all the tools, all the guidelines, but if the relationship is broken, it's still going to be flawed.
Throughout a stressful trial with deadlines and setbacks, sponsors and CROs are bound to run into problems. If a strong relationship isn't built and nurtured from the start, then these problems may lead to tension. An open line of communication with your CRO is the best tool for a successful outsourced trial.
But where to start? Well, you can't communicate about something you don't have—and if the thing you're missing is a clear picture of what's happening in the TMF, then you're bound to run into trouble. By leveraging the real-time insights that an eTMF system provides, alongside the features intended to drive collaboration, you'll be in a much better position to begin building a solid foundation for your sponsor-CRO relationship.
The eTMF: your top technological solution for better clinical trial oversight
How can an eTMF system help with oversight when outsourcing a clinical trial? For starters, it gives you a near instantaneous look into what's happening the trial. The sponsor is able determine if the completeness, timeliness and quality of their documentation is being met—at a moment's notice. They are also able to quickly QC documents and sign off using built-in e-signatures. This allows the sponsor to focus on the high-level targets of the clinical trial, rather than being weighed down by the day-to-day activities of managing documents.
Benefits of implementing an eTMF for clinical trial oversight
Real-time, data-driven insights into completeness, timeliness and quality

On-demand access to trial documentation and data for sponsors

Faster document QC and built-in e-signatures

Increased visibility and collaboration in a remote environment

Get our best content delivered straight to your inbox