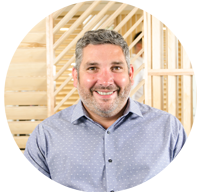 Published on
October 2021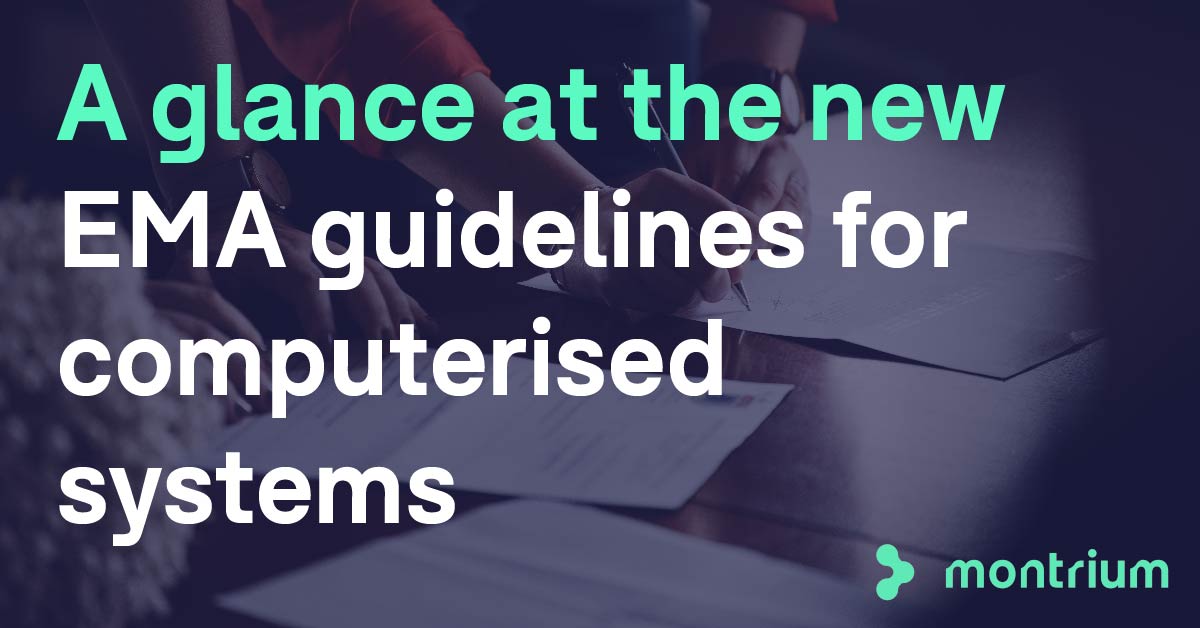 In June 2021, the European Medicines Agency (EMA) released a new draft guidance document for public consultation entitled Guideline on computerised systems and electronic data in clinical trials. This draft guidance is slated as being the replacement for the Reflection paper on expectations for electronic source data and data transcribed to electronic data collection tools in clinical trials that was published in 2010.
When we first set eyes on the document, we were excited to see that the EMA had put together a comprehensive text (47 pages long) on computerised systems in clinical trials. Upon closer review, we realised that the text is replete with important information and insights, and will require a great amount of strategic effort to digest efficiently.
In this post, we'll walk you through some of our high-level learnings and impressions on the document. Since it's a lengthy text with many implications, you'll see more in-depth content roll out as we continue to dissect it piece by piece.
What is the European Medicines Agency and why are the updates important?
The EMA is "a decentralised agency of the European Union (EU) responsible for the scientific evaluation, supervision and safety monitoring of medicines in the EU." It is charged with harmonizing the work of the national health and regulatory authorities of EU member states, a goal that entails releasing directives and guidelines to which the states can align themselves.
Directives issued by the EMA are important to organizations both within and outside of the EU because these guidelines help to set industry standards and facilitate inter-state cooperation. In particular, the Guideline on computerised systems and electronic data in clinical trials is important to consider due to the breadth of the use of computerised systems in the clinical trials arena. This directive could have far-reaching implications for organizations that are involved in orchestrating and executing clinical trials.
A peek inside the new EMA Guidelines
As we started to read through the document, it became apparent that it casts a wide net and provides guidance on many different aspects of computerised systems and clinical data/record collection and management.
In a nutshell, the EMA guidelines present:
The principles and definitions of key concepts

High level requirements for computerised systems

Controls on all aspects of electronic data

A series of detailed annexes on contracts, validation, user management, security and system and process specific data.
It became quite an arduous read requiring significant analysis, and unfortunately, there's no instruction manual for how to go about it. The most challenging part is trying to work out what is new guidance versus what principles were already enshrined in other guidance or regulation. For example, the guidance talks about audit trails which are well defined in both 21 CFR Part 11 and Annex 11—for more information, see our downloadable guide below. So, principles which are already established are included in the document as well as new requirements regarding the keeping of access logs, event logs and the periodic review of these and the audit trail itself. The importance of data integrity in clinical trials is driven home. What stood out to us was the importance placed on data integrity in clinical trials, with extra care taken to define ALCOA++ (this is another example of a concept that is already established in other guidelines). We also noticed the term data governance being used. The guidance aims to clarify the practical concepts of governance by describing in detail the expectations for, amongst other things, user management and security policies.
A new era in computerised systems
The previous reflection paper was much smaller in scope and focused a lot on clinical database systems. This EMA guidance covers all systems used in clinical trials and opens the gate for new and emerging technologies. But what's new about the updated EMA guidelines?
The new EMA guidance explicitly addresses:
These concepts were not discussed in the older reflection paper, illustrating that the EMA recognises that technology is moving fast. With the new guidance, it's clear that the EMA wants to get ahead of the curve as we start to see the dawn of a new era in computerised systems with decentralised clinical trials, remote everything and the use of AI and machine learning. Up until now, we have been working with guidance that is quite dated. 21 CFR Part 11 was released in 1997 with very few updates since then. EudraLex Volume 4 Annex 11 was updated in 2011 but technology has since evolved. Regulations are becoming outdated as technology evolves and innovation is driving the need for new guidance and rules. While this new guidance is current with the times, it is (and this is speaking from personal experience) quite a beast to get through.
A strategy is needed to practically work through the document and decide on which procedural or technical changes are going to be required to be able to implement the requirements of the new EMA guidelines when they come into force next year. We plan to do this one section at a time and will share insights in a white paper that we will release in the next few months.
Our stance: The new guidance is a good thing
In short, this guidance in our opinion will be a good thing! The end of the consultation period is December 17th 2021 and it will be interesting to see what actually makes it into the final guidance and what will need to be amended. One thing that we feel is paramount is that there is alignment with requirements from other regulators. Indeed, as this is becoming such an important area, it would almost make sense for this to become more of a topic for ICH so as to ensure harmonization geographically.
On the one hand, it's refreshing to see detailed expectations outlined, and on the other hand, it might create a lot of panic as some struggle to understand how to manage it all. For the most part, we recognise recurring themes (risk management, data integrity, etc.) and processes that should already be in place (training, security, validation, etc.). We feel that this is a guidance document that needs to be carefully studied to identify what applies to your specific situation. It is a good idea to start to familiarise yourselves with it now so that you are ready for when this new guidance is finalised.
We will continue to keep a close eye on draft guidance so that we can identify any new requirements well in advance and ensure that our life sciences solutions meet these requirements when the guidance comes into force.
Don't forget to grab your free guide to 21 CFR Part 11 and Annex 11 👇

Get our best content delivered straight to your inbox