This exciting three-part series of webinars discusses the new organizational models in clinical R&D that are emerging and how the ways in which we work together are changing.
The webinars focus on how technology is empowering, and even in some cases, driving this new work paradigm. We will explore regulatory trends, technological advancements and case studies on how organizations are able to work across networks to deliver clinical programs more effectively while leveraging centralized information to make more informed, risk based decisions.
Select and register for the webinars that are of interest to you below. We will be recording the demonstration, so if you register but cannot attend you'll get a link to the session anyway.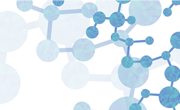 21st Century Clinical Trials: Collaborating on Documents in the Cloud
This webinar will discuss the new trends in document collaboration and how technology can support and empower organizations to work within the new pharmaceutical paradigm.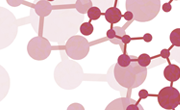 21st Century Clinical Trials:
Cloud-based Quality & Compliance
This webinar will look at how we can implement a centralized cloud-based quality management and compliance environment where all trial stakeholders are able to work together to ensure that quality objectives and compliance requirements are met.
21st Century Clinical Trials:

Qualified Cloud Strategy
This webinar will discuss how companies are moving towards cloud based environments and how they can implement a strategy which will allow them to meet regulatory requirements while gaining the full benefits that cloud can bring.
To view our past webinars on-demand, please visit our
webinars page
.
Share This Story, Choose Your Platform!