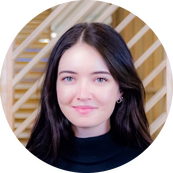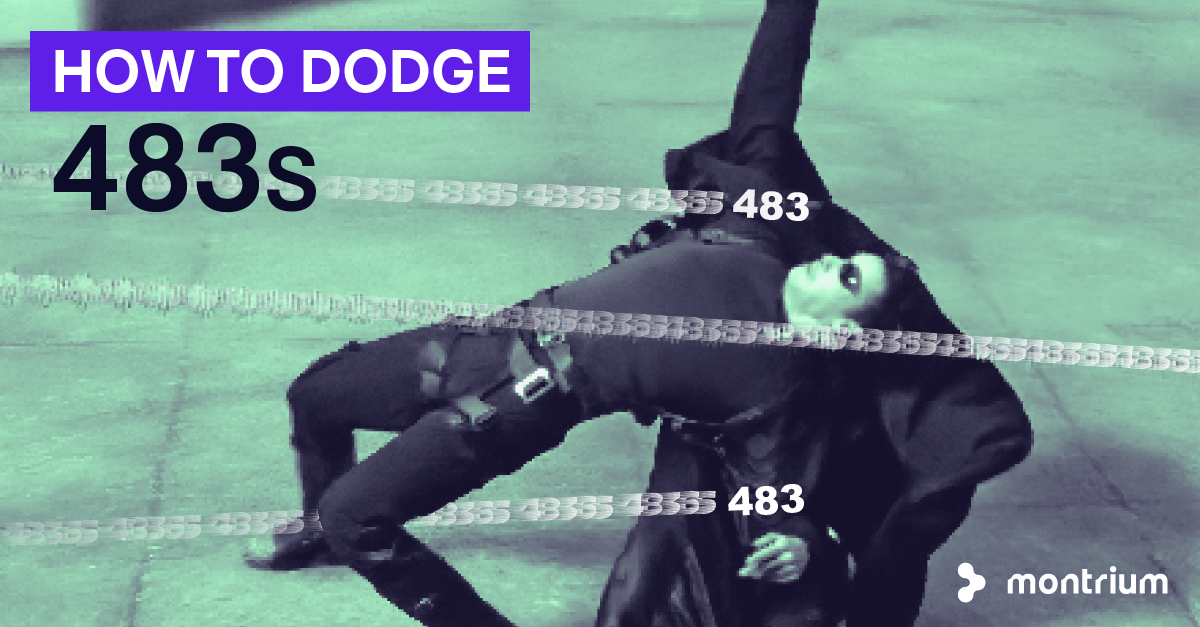 We've all experienced the anxiety of waiting for results. Final exams, driving tests, performance reviews. For those in the biotech and pharma environment, the anxiety of waiting for the results of an inspection is both a rite of passage and a dreaded eventuality. The sensation of being nervous, on edge, hoping not to hear mention of the three numbers signaling that there have been findings: 483.
However—and we hope this won't keep you up tonight—you could receive one. In fact, anyone could.
Fortunately, though, there are several tried and true methods of dodging 483s and ensuring a successful inspection. In this article, we'll talk about what a 483 is, when and why they're issued, and share practical tips for avoiding them in your TMF audit.
What is FDA 483?
You probably already know what a Form 483 is from the U.S. Food and Drug Administration (FDA), but let's go over some of the specifics together, as understanding the parameters of the FDA 483 will help us understand how to avoid receiving them.
According to the FDA website, the Form 483 "is issued to firm management at the conclusion of an inspection when an investigator(s) has observed any conditions that in their judgment may constitute violations of the Food Drug and Cosmetic (FD&C) Act and related Acts." So, during the course of your TMF audit, if an investigator observes anything that might not be in compliance with the FD&C Act, you'll probably receive a 483.
There's a difference between a 483 observation and a warning letter, but we'll get into that further below.
Some of the most common triggers for FDA 483s
The FDA publishes annual inspectional observations datasets that allow anyone to see where most observations stem from. Some of the most common observations noted in Form 483s for drug development are related to potential violations of 21 CFR Part 211, and include:
Not having quality control procedures in writing and/or fully followed (frequency of 80)

Failure to thoroughly investigate batch discrepancies and/or failures (frequency of 49)

Lack of written procedures for production and process controls (frequency of 44)

Lack of scientifically sound laboratory controls (frequency of 40)

Unsanitary and poorly maintained equipment and utensils (frequency of 33)
Reading these datasets can help inform organizations of potential areas of concern when preparing for inspection. What if something falls through the cracks, though, and you do end up receiving a 483? What are the next steps? Keep reading to find out!
How many days to respond to FDA 483?
Upon receiving a Form 483, you have 15 calendar days to respond.
As per a notice published by the FDA, "Under the program, before issuing a warning letter, FDA will generally allow firms 15 business days to provide a response to FDA 483 observations. If we receive a response to FDA 483 observations within 15 business days after the FDA 483 was issued, we plan to conduct a detailed review of the response before determining whether to issue a warning letter."
Keeping this in mind, it's best to do a thorough review of the inspector's comments and prepare a response as quickly as possible.
What is the difference between an FDA 483 and a warning letter?
As we mentioned earlier, there's a difference between an FDA 483 observation and a warning letter. 483 observations are intended to notify organizations of findings that could potentially pose regulatory issues. A warning letter, on the other hand, is much more formal... and much more serious. It cites the specific regulations that are being violated and those which will provoke concrete enforcement actions if not corrected quickly. Just like 483 observations, you have 15 days to respond in writing to a warning letter.
Guess who's back? Back again?... Form 483
The number of FDA Form 483s issued has declined year over year since the onset of the COVID-19 pandemic—from 779 in 2019 to 215 in 2021—but that doesn't mean you're out of the woods.
Following the onset of the pandemic, the frequency of inspections took a hit as regulatory authorities weathered the transition to remote and virtual methods of inspection. However, the world of drug development is now far more comfortable with conducting inspections through less traditional methods. This means that we may see the number of 483s going back up again. How can you make sure that you're not one of the unlucky recipients of these notices? Keep reading to find out!
The purpose of 483s:

education, not punishment
While it may feel like a punishment to receive a Form 483, it's not meant to be. 483s are there to help educate drug development companies about their responsibilities in terms of public health and to avoid any dire consequences in the future.
Getting a Form 483 after an inspection can certainly be a rude awakening, however it's not the end of the world. In fact, 483s aren't even conclusive—they don't count as a final determination of whether or not the FD&C Act has been violated. Teams are given the chance to make corrections upon receiving the notification, so long as they ensure that they submit their response within the 15-day period. But how can you avoid the headache of a Form 483 altogether? By staying inspection ready, of course!
Inspection readiness: the key to dodging Form 483s
Preparation is crucial when it comes to keeping you and your team inspection-ready. You should be living every day as if a TMF audit could be right around the corner—don't wait until receiving the notification to begin getting into proper form! A culture of compliance and a habit of building inspection readiness into your day-to-day processes both go a long way in helping you avoid Form 483s.
In addition to practicing a mindset of inspection readiness, you should also be preparing a strategy for when inspection day comes. One tried and true method for ensuring you'll ace that inspection is by gathering your team and hosting thorough, periodic mock inspections. These allow you to detect problem areas before an inspector does, helping avoid 483s and the accompanying stress. Moreover, putting a self-monitoring process in place can help you to continuously check in on your level of inspection readiness.
Leveraging metrics to avoid FDA 483s
Another thing to keep in mind when readying yourself for a potential TMF audit is staying on top of your metrics. Tracking your metrics—the big three being completeness, quality, and timeliness—allows you to always be in the know when it comes to monitoring the progress of your trial. Metrics need to be measured in order to improve your processes, but you'll only be able to improve if you actively monitor the status of them.
Pull quote? As Donatella Ballerini, our Head of eTMF Services, states in her article on TMF metrics ''Since we're required to be inspection ready at any time, we need to be able to measure our TMF health status at the drop of a hat. To do that, you need to ensure oversight and control of your TMF. This is where TMF metrics become your best friend.''
But what's the key to inspection readiness? An eTMF, of course!
For scaling biotech and pharma companies, staying ready for an inspection—especially when it comes to the trial master file—can feel like a daunting task. Luckily, this burden can be alleviated in large part by investing in an eTMF system. Montrium's eTMF Connect has compliance at its core and maintains traceability, supporting you throughout the inspection process. It facilitates remote access to documents at any time, leverages security features to prevent unintended altering of documents, and presents you real-time metrics to maintain an overview of your clinical operations. The benefits of remote access and constant oversight are apparent when it comes to identifying deficiencies, and also when it comes to defining your corrective and preventive action (CAPA) plan.
You can learn all about our product and offer by clicking on the image below.

The 411 on 483s
Now that you know what a Form 483 is and what prompts an inspector to issue one, you're well on your way to understanding how to dodge them! Like we said, it truly comes down to one thing: preparation, preparation, and more preparation. Maintaining a culture of compliance and a mindset of inspection readiness will help you avoid those pesky 483s down the road.
Key takeaways
FDA Form 483s are issued when an inspector thinks there are possible violations of the FD&C Act

483s are not a final determination! You will have 15 calendar days to respond to the observations

They are there to help educate, not to penalize—they are an opportunity to learn from mistakes

Inspection readiness is crucial to avoiding 483s; practice inspection readiness and perform mock inspections to stay on your toes

An eTMF system can help you breeze through your TMF audit with less stress and better results
Not sure where to begin with inspection readiness? Download our checklist below!
Get our best content delivered straight to your inbox