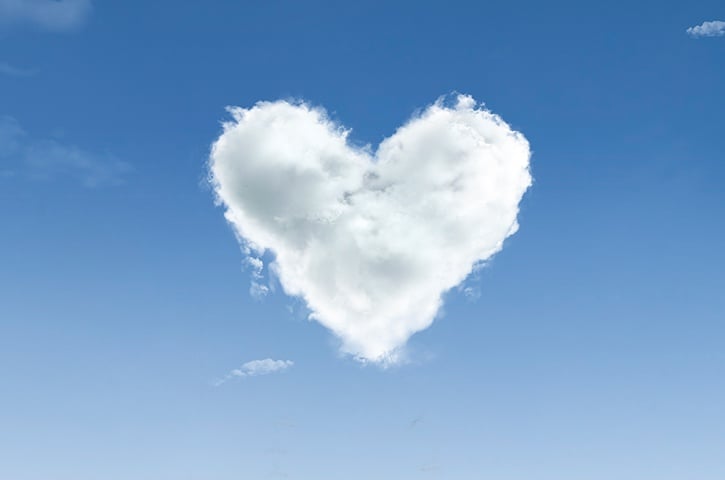 Working in the life sciences industry presents us with several underlying challenges. Whether it's maintaining regulatory compliance or adapting to a rapidly changing technological landscape, we are always looking for new tools to improve the way we do things.

Historically, implementing electronic tools to automate business processes or manage compliance has meant lengthy implementation times and large investments. However with the introduction of cloud computing, this is no longer the case.
As with any new technology offering, business models and delivery models emerge in response to the needs of industry, and the cloud is no different. When we look at the cloud, there are three main delivery models; Infrastructure-as-a-Service (IaaS), Platform-as-a-Service (PaaS) and Software-as-a-Service (SaaS), which is our area of discussion in this article.

Simply put, SaaS consists of the delivery and management of licensed applications or software on a subscription basis and hosted by the software vendor. If you need a little more SaaS education, keep on reading!
15 Reasons Why SaaS Benefits the Life Science Industry
We are big believers in the benefits and advantages that the cloud can bring to Life Sciences organizations. With this in mind, I thought I'd summarize some of the key reasons to love Software-as-a-Service in the Life Sciences:
Get up and running faster: The solution is already installed, qualified, and ready to be used. Why spend months implementing a new solution when you could be operational in a matter of days?


Lower up-front costs: There is no need to buy costly hardware or perpetual software licenses up-front. Better yet, multi-tenant environments are making these solutions more accessible to smaller organizations that just couldn't afford them in the past.


Customer Service & Support included: No need to have an expansive team of IT professionals to answer support questions. Most SaaS providers provide daily support to end-users, from individuals who are experts in that technology.


Easier to budget for: The costs are predictable. No more "oh no our server just died, let's go spend another $10,000 for a new one". You now have predictable operating expenses rather than unpredictable Capital expenses.


Scalability: Pay for what you need now and scale up (or down) easily in the future. This is far softer on your budget than paying extra just trying to future proof an on-premise solution. Some SaaS vendors may also allow you to do a proof of concept with a few users at a low initial cost before releasing the solution to everybody.


Compliance Ready: Typically if your SaaS vendor is Life Sciences focused, considerations for compliance are already incorporated into the solution and the environment. This isn't always the case, so be sure to find out the regulatory considerations. Check out this handy cloud guideline.


Disaster resistant and highly available: Your data can be stored in multiple geographic locations meaning that even if one region is hit you can still access your data. Interruptions are often minimized because SaaS vendors usually use fault tolerant designs for their solutions.


Value Driven Relationship: Both you and the vendor benefit from longevity. If you were to purchase a one-time license, some vendors may have little incentive to exceed your expectations once they get your money. With SaaS, you often see added benefits and greater customer service as it benefits the vendor the longer your relationship continues.


Accessibility: Connect from anywhere in the world, accessing apps through your desktop, tablet or mobile phone. No more power in your building? No worries, you can still access the services with a device that has a working Internet connection.


Keep your employees focused: Employees can devote their time to their main competencies rather than managing complex technological systems. This also reduces the amount of dedicated IT resources to managing infrastructure and other technology related services.


Easier Upgrading: Your life is made a lot easier when all upgrades are handled automatically by the SaaS provider. Since you are accessing the software through the browser, all of your users are using the same version of the software. SaaS is also a great way to provide the latest software innovations to your entire organization.


Reduced Risk due to employee turnover/availability: In a lot of smaller companies there is only one go to person for a specific application. If that person is unavailable for any reason (sick/vacation/leaves the company) then productivity is affected. With SaaS, there is most likely an entire team dedicated to supporting you and your end-users.


No maintenance costs for the hardware: The great thing about SaaS is that it's an all-in-one model, where all of your costs are blended into your monthly or yearly fee. With this model, time and resources typically spent in managing and maintaining on-site hardware and IT infrastructure are eradicated.


End of Life Hardware: Typically when you're managing an aging hardware stack, there are countless procedures, hassle and extra work in the disposal and wiping of data. With a SaaS based model, you no longer need to worry about aging hardware. Rest assured that your applications are running on the best and most up-to-date hardware.


SLA/Service Level Agreement: A lot of SaaS providers will guarantee a certain level of service. This in turn allows you to be more confident in the level of service you can provide your clients, if applicable.


---
The Takeaway
These are just some of the many reasons that reaffirm the benefits and advantages of adopting a SaaS based model in your organization.

In some cases, the vendor might even give you the ability to easily transfer the multi-tenant SaaS environment to a dedicated private cloud or an on-premise deployment ensuring that your environment grows as your business grows. One thing we are certain of, the future is cloud.
Get our best content delivered straight to your inbox