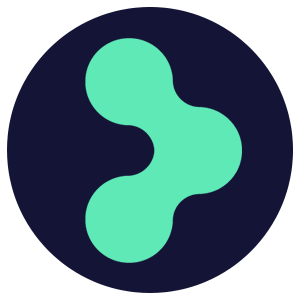 Published on
November 2023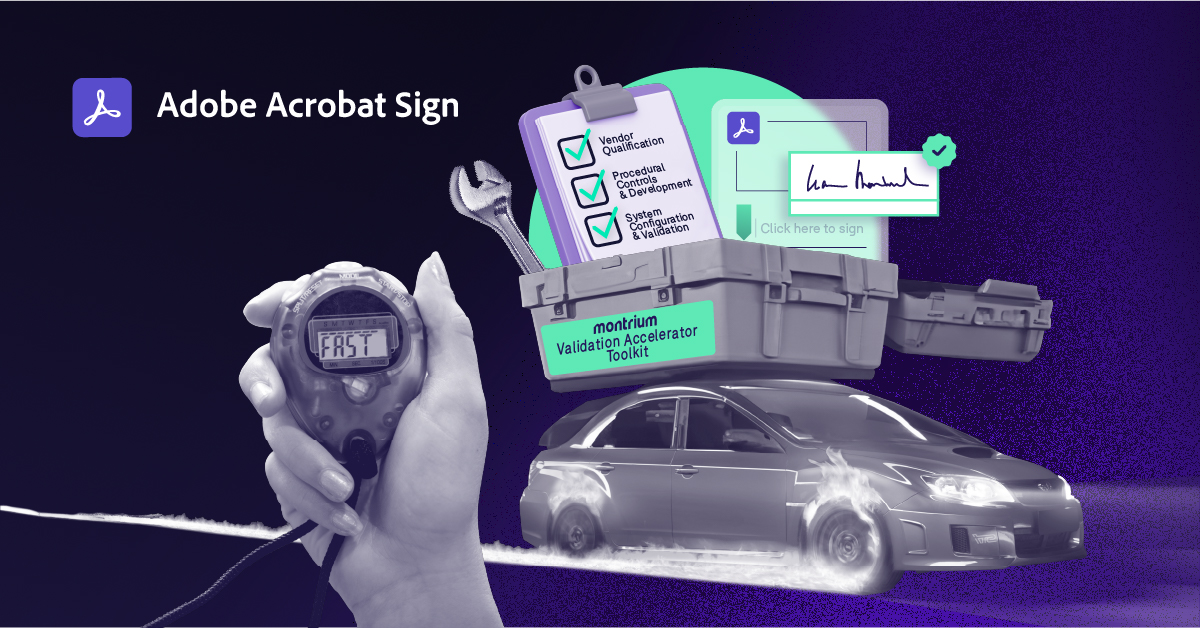 By now, you probably know that electronic signature tools—like Adobe Acrobat Sign—need to be validated. Before you can begin making the most of digital signatures, you have to establish that its functionality and identity authentication settings are compliant with the applicable regulatory requirements, such as the FDA's 21 CFR Part 11. And this is no small feat. The validation process can last for months, draining away countless working hours and, either directly or indirectly, massive amounts of money. For smaller organizations without in-house validation experts, it's nothing short of a nightmare.
But what if we told you that there's a cheat code that allows you to breeze through the Adobe Acrobat Sign validation process in a matter of mere weeks? A way that involves having all of the testing and documentation completed for you, and delivered with the support of a seasoned validation expert?
If any of that sounds even the slightest bit appealing to you, then allow us to make a case for our Validation Accelerator Toolkit for Adobe Acrobat Sign.
Our Cheat Code: The Adobe Acrobat Sign Validation Accelerator Toolkit
We created the Validation Accelerator Toolkit with one goal in mind: to streamline the validation of Adobe Acrobat Sign. Validating Acrobat Sign is a complex and lengthy process, with a lot of hurdles to overcome. At Montrium, we felt it was time to leverage our longstanding relationship with Adobe to standardize and simplify the validation process by adopting a risk-based approach. Essentially, we perform all of the testing and qualification for you, and we also help you document how you leveraged this testing, saving you tons of time in the process.
To be honest, simply calling it a "toolkit" is a bit of an understatement. What you actually get with the Validation Accelerator Toolkit is a fully managed validation project with end-to-end support and loads of validation document templates. Our team of experts has worked hand-in-hand with Adobe to develop the most value-packed, user-friendly offering out there.
We're talking about:
8+ hours of expert consulting and guidance
Tried-and-tested validation strategy leveraging executed test scripts
Adobe Vendor Assessment Report template
Validation Report template
Electronic signature SOP policy template
Employee ID verification and non-repudiation form
e-Signature notification letter for the FDA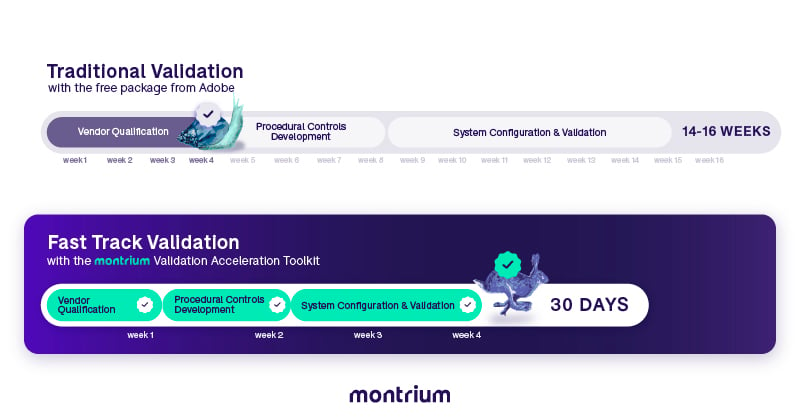 It's specifically designed to help emerging life science organizations like yours breeze through the validation process as quickly and painlessly as possible—and it really works. For instance, Pharmascience saved over two months of Adobe Acrobat Sign validation work by using our toolkit.
On average, our customers shave three months off of the Adobe Acrobat Sign validation process by using the Validation Accelerator Toolkit. That's enough time to sail back and forth across the Atlantic Ocean twice, or reach the front of the lineup at the DMV.
Want more details about the Validation Accelerator Toolkit? You can schedule a quick, no-strings-attached call with someone from the Montrium team to learn more.
Why Pay When There Are Free Resources Available?
Now, let's address the elephant in the room: yes, you do have to pay for our Validation Accelerator Toolkit. But we would argue that the amount you pay for the toolkit is far less than what you would pay by not using the toolkit. This may sound counterintuitive, but it really makes sense when you think about it.
Here's why paying now means saving (much) more later:
You're saving time on the validation process. Think about the cost of all the additional working hours invested in validating Acrobat Sign without the toolkit—months' worth of working hours.

You're freeing up time for other initiatives. Consider that the working hours you pour into validating Acrobat Sign come with the inherent opportunity cost of all the other initiatives that you can't make progress on due to the validation project.

You're optimizing for efficiency. Take into account loss of efficiency as you're unable to utilize electronic signatures during those months.

You're avoiding the cost of last-minute external support. Don't overlook the potential cost of hiring an external validation consultant when you get stuck on things like the Vendor Assessment Report and realize that the process is taking too long.
When all is said and done, going the free route can actually end up being the costliest decision you make.
Don't Waste Any More Time...
If you have a few months of spare time and a team of internal validation experts, then validating Adobe Acrobat Sign with the free documentation pack is perfectly feasible. Unfortunately, for emerging life science organizations, this isn't usually the case. If you're like other growing companies in our space, then you're probably facing resource constraints and staffing shortages, which only serve to draw out this lengthy process even further. Indeed, validation has the potential to be a complex, costly, and time-consuming process for smaller companies—but it doesn't have to be. Montrium's Validation Accelerator Toolkit is like a cheat code for validating Adobe Acrobat Sign in record time. The toolkit is full of plug-and-play, easily customizable documentation backed by support from our internal validation experts.
If you want to jumpstart your Acrobat Sign validation process, schedule a call with Montrium today.
Get our best content delivered straight to your inbox