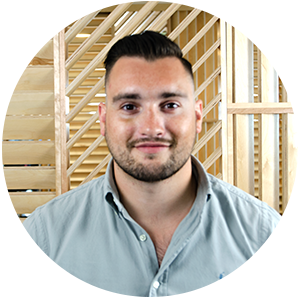 Published on
November 2018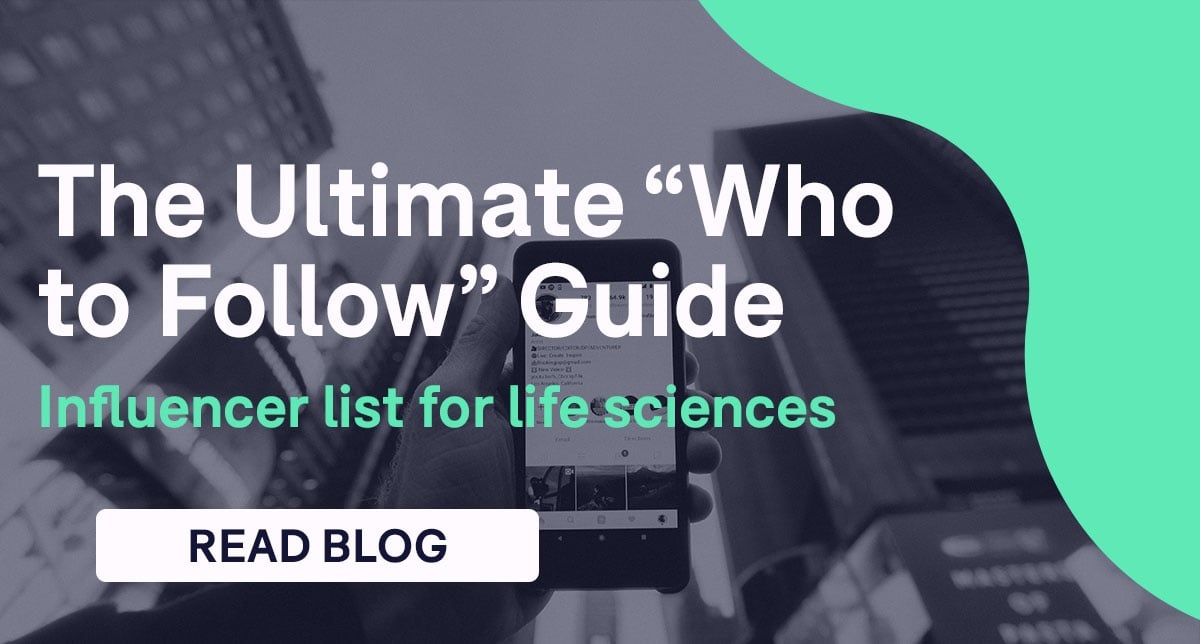 As a team of proactive Tweeters, LinkedIn-ers, and Youtube spectators, we're forever making a case for online networking and the traction it has in the Life Sciences. The Internet has become the go-to place for anyone looking to stay up-to-date with what's going on in their industry, and this online culture isn't going to change anytime soon.
Globally, Twitter has grown to extraordinary heights, with its recent IPO, it is now valued at over $36bn and new figures suggest that there are now over 326 million active twitter users on the network - with an average of 500 million tweets per day. The professional network LinkedIn has seen a growth burst of up to 530 million members at present, or a 1,000% over the last 13 years - and was bought by Microsoft for $27 billion in 2016. What's most impressive is the growth of YouTube with nearly 400 hours of video uploaded every minute, providing the easiest kind of content to consume for a workforce on the move!

With so many active users on these channels and so much information to digest, who should you follow to get the most out of your social feeds? Whether you're a novice or ultra-popular influencer on social media, we here at Montrium thought that it might be helpful for our readers to learn more about the thought-leading individuals and organizations we follow in the Life Sciences and why you should follow them too!

---


Individual Influencers


Once life sciences, biotech, pharma, and medical device industry news breaks online, typically it's tweeted or posted first and then ricochets around the web in minutes. This creates debates and discussions between a variety of people from all kinds of backgrounds - including scientists, writers, pharmacists, reporters, consultants, entrepreneurs, investors, and whistleblowers - who each add distinguished value to the discourse.

Lisa Jarvis

Lisa is a Chicago reporter writing on biotech and pharma for
CenMag
, she covers
the
intersection of science
and business in the life sciences. On her feeds you'll find topics ranging from drug discovery, to breakthroughs in rare disease treatment, to R&D, diversity in STEM, and notable pharma research in academia.
Shwen Gwee

Do you work in marketing or business development in the pharma industry? Shwen is an industry thought-leader and Co-Founder of Novartis Biome and PharmFresh.TV. He's an all things digital health and social pharma savant. Together with fellow industry veteran Marc Monseau, he launched a video podcast series, PharmFresh.TV, to "think outside the box" about how to uniquely develop new ways to adapt social media for the pharma industry.

Schwen's Youtube, Twitter and Linkedin
Dan Sfera
Dan is known as the "Clinical Trials Guru", on social feeds he shares and discusses clinical trials in the most conversational way possible - vlogs. With his company - DSCS Sweat Equity & Investments, LLC - Dan invests in, partners with and advises clinical research companies. He's most active on his YouTube channel where he shares updates and tips on everything ranging from how to nurture a new Clinical Research Investigator, to site ops fundamentals, and clinical research monitoring.



Dan's Twitter, LinkedIn, YouTube, and Website
David Sobek
Sobek is an active biotech writer contributing to the Chimera Research Group, he also has his own personal website sobekanalytics.com. Follow him for consistent, near daily updates, shared reports and personal analysis on publically traded biotech companies including small cap and MLPs.

Tracy Staton
Tracy is the Editor in Chief of FiercePharma.com and FierceBiotech.com. She shares news on big pharma, FDA decisions, patents, pharmaceutical marketing, generic drugs, and articles on biotech industry leaders and emerging biotech companies. As the leader of a team of pharma and biotech writers, Tracy is definitely in the loop on big industry updates - follow her if you want to be too.

Tracy's Twitter, LinkedIn, and Website
Derek Lowe
Lowe is a Director in Chemical Biology Therapeutics at Novartis with direct experience in drug development. His deep understanding about all thing biopharma and research science is awe-inspiring. Offering a pure and uncensored independent perspective on the news, Derek Lowe is an account we would recommend to all within or outside pharma.

Sarah Morgan
As a health writer and digital pharma expert, Sarah provides a fun and interesting spin on current issues. Her tweets are informative and engaging to all who come across them. Sarah is a social media opinionista, writer, and questioner and regularly replies to tweets, so why not ask her a question?

Sarah's Twitter, LinkedIn, and Website


Wendy Blackburn
As the Executive Vice President of Intouch Group, a digital marketing agency, Wendy is an expert in social media blogging on all things pharma. With articles, thoughts and tweets frequently shared on her feed, this dog lover, wine drinker and avid traveler is someone we always enjoy connecting with.

Wendy's Twitter, LinkedIn, and Website
Susannah is the former Chief Technology Officer of the U.S. Department of Health & Human Services and has a wealth of experience in research as a writer on digital health, peer health advice, and implications for business leaders. She now advises clients on navigating the intersection between health and technology and plays the role of ambassador and connector for start-ups and big organizations. Interested in biotech and business? Give Susannah a follow!

Susannah's Twitter, LinkedIn, and Website

Eldin Rammell
As a Montrium blog reader you may be interested in hearing expert insights to support Trial Master File planning and management. Eldin is a consultant in the UK and shares valuable insights from conferences he's attending as well as expertise on TMF process development and compliance. He's a great resource for anyone looking to improve on information management in their clinical studies.


Dennis Urbaniak

Interested in learning more about innovation and customer centricity? Described as "the most innovative guy in pharma" and said to have "opened new ways of engaging with patients in the diabetes field, with courage and consistency", Dennis Urbaniak, Chief Digital Officer at Havas Health & You has really coined what it means to be successful in pharma online.


---
Outstanding Organizations


Cafe Pharma


Operating predominantly as the website for pharmaceutical and medical sales professionals, Cafe Pharma's Twitter account filters and publishes fresh content daily. Leveraging key figures in the pharma industry for its articles and content makes both the website and Twitter account interesting to keep on your radar.

Pharmacy Times

The one stop shop for all things pharmacy news and clinical insights is Pharmacy Times. Their YouTube channel "Pharmacy Times TV" provides short, focused interviews with key pharmacy thought leaders. All PT platforms coherently allow pharmacists to learn practical information for everyday practice directly from their peers.

GE Healthcare
If you're interested in learning about innovation and the future of medicine, GE's educational videos span a range of topics, from patient monitoring, to drug discovery, to information technologies, and better quality healthcare for all.
Pharmafocus
This is a monthly pharmaceutical, biotech & healthcare news publication for UK and Europe, but provides daily tweets and updates on their website. The Twitter account is run by Brett Wells and Ben Adams.

Pharm Exec Magazine
Pharmaceutical Executive is a digital magazine offering news and opinions, analysis, features and executive profiles. With over 29K followers and regular updates, PE tweets and even replies to its followers. This insightful channel is great for up-to-the-minute news.

Twitter, Website
Eyeforpharma
This group's mission is to make the pharmaceutical industry more transparent and valued to other related industries. They also host yearly conferences where leading minds gather to discuss and share strategies that drive value for patients and shine a light on exceptional pharma to spread insights, strategies, and success stories.
Mass Device

For all news and information on the medical device industry and the companies that drive medtech forward, have a look at Mass Device's channel. Topics covered include regulatory trends, packaging compliance, IP, financing, design and manufacturing, and commercialization. Their "DeviceTalks" series highlights all things exciting about new product showcasing.
Mass Device Association of Clinical Research Professionals

The ACRP's channels cover conference highlights, industry GCP practices, tips for inspection readiness, understanding protocols, and site quality assurance - all for conducting ethical and responsible clinical research.
Pharma IQ

On a time crunch? Pharma IQ's YouTube site creatively put together short videos focusing on providing pharmaceutical professionals with knowledge, information and articles. Find more about News & Resources for Pharmaceutical, Biotech, Healthcare, Medical & Life Science through videos, from Exclusive interviews, lectures, reviews and analysis from global Pharma & Biotech experts on their social networks.

YouTube, Twitter, LinkedIn



---
---
[Access Montrium's full list directly in Twitter by clicking here]


Is there an account that you enjoy following and think we should include on this list? Share your thoughts by leaving us a comment below!
Our social feeds will surely pique your interest and engage you with Montrium-related news and industry updates on cloud-based solutions for the life sciences.


You can follow Montrium on Instagram, LinkedIn, Twitter, YouTube, and Facebook


Get our best content delivered straight to your inbox