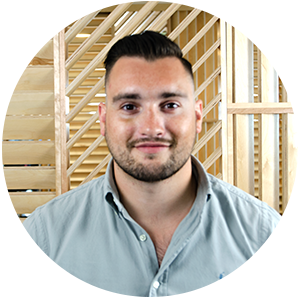 Published on
November 2013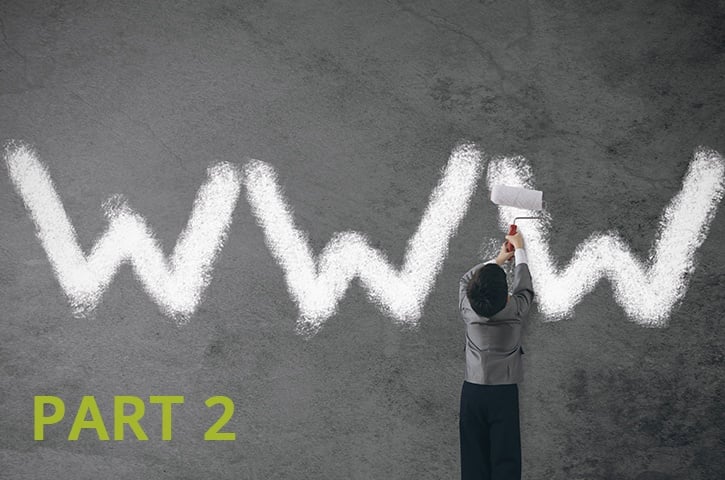 Due to the overwhelming response to our first post on top blogs and websites, we have decided to follow up with a collection of new sources that we feel would be a great addition to any Life Science professionals' bookmark list. We have scoured the web to put together a group of blogs and websites that are sure to fuel your thirst for knowledge and satisfy your appetite for information within the Life Sciences. The social media links to each website are listed alongside each bio so feel free to follow these great sources to stay informed in real-time. If you are looking to stay on top of what's happening in your industry, this is certainly something of interest to you!

1). Pharmaphorum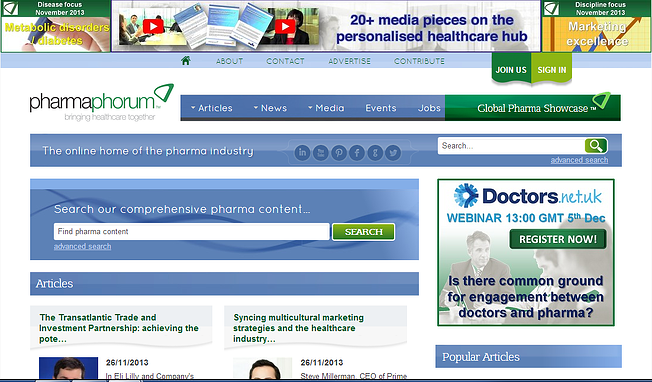 Since it's launch in late 2009, pharmaphorum has become a globally recognized brand for thought leadership, occupying a unique space in connecting innovative ideas from across healthcare and beyond with their increasing pharma audience. With regular updates, news and discussions from the leading minds of today, Dr. Paul Tunnah heads up this great online resource. You can follow Paul and his team at @PharmaPhorum on Twitter.
2). Life Science Leader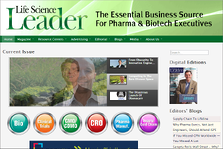 The Life Science Leader is an essential business tool for life science executives. The content is designed not only to inform readers of best practices, but to motivate them to implement those best practices in their own businesses. Part of the VertMarkets Inc Group, who also bring you other leading Life Science sources such as BioResearch Online, Clinical Leader, Pharmaceutical Online, Drug Discovery Online, LaboratoryNetwork.com, and Medical Device Online, VertMarkets magazine, website and social newsfeed are a must for any life science professional. You can join Life Science Leader on LinkedIn here.
3). EyeForPharma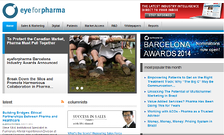 Another great source, EyeForPharma, is a hub for senior-level pharmaceutical executives, patient advocacy groups and other health experts to exchange ideas and stay up to date with shifting trends and practices within the pharmaceutical industry. One of the great things about this site is their ability to gather opinions directly from industry executives themselves rather than the consultants and suppliers you see forming the majority of opinions in many pharmaceutical magazines. For real-time news from EyeForPharma, follow them on Twitter at @eyeforpharma
4).
Pharma Gossip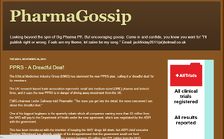 This blog claims to look "beyond the spin of big pharma PR" and has recently reported on a research paper published in the European Journal of Clinical Investigation stating that drugs companies have too much influence over medical research. With thousands of monthly website subscribers and nearly 12,000 twitter followers, PharmaGossip will filter the good from the bad and serve you up something interesting to discuss in the lunch room. Follow their tweets at@PharmaGossip
5). The Pharmaceutical Journal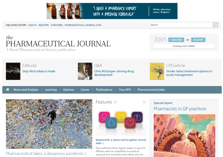 The Pharmaceutical Journal Online blog is an affiliate of the website of the Pharmaceutical Journal, which itself is affiliated with the Royal Pharmaceutical Society, although all publications are editorially independent of the society. The blog is updated regularly by an array of industry professionals, PJ users and promotes a varied and comprehensive collection of posts & articles surrounding the pharmaceutical industry. You can follow them at @PJOnline_News on Twitter.
6). Pharma Marketing Blog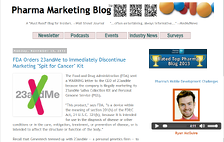 With posts provided by John Mack, the publisher and editor of the independent monthly newsletter, Pharma Marketing News, this "must-read" for industry insiders is an entertaining read for all. With regular posts and views in an always informative but entertaining tone, Pharma Marketing Blog comes highly recommended by key figures at the Wall Street Journal and MedAdNews. Join John and PMN on Twitter to stay on top of the great articles and posts that are posted daily at @pharmaguy.
7). PharmTech.com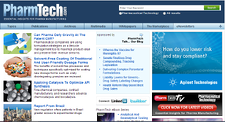 PharmTech.com is a comprehensive information source for all professionals in the global pharmaceutical manufacturing drug development community, brought to you by Pharmaceutical Technology and Pharmaceutical Technology Europe. PharmaTech.com provides professionals with dynamic and reliable cutting-edge peer-reviewed content and features on next-generation process development and manufacturing, formulation, drug delivery, ingredients, regulation, analytics, packaging, supply-chain, and outsourcing. Focusing on providing comprehensive coverage of international regulations and business trends relating to drug development, PharmTech.com is definitely one to visit. If you are on Twitter, get the latest news, trends and insights as they unfold at @PharmTechGroup



8). PharmaManufacturing.com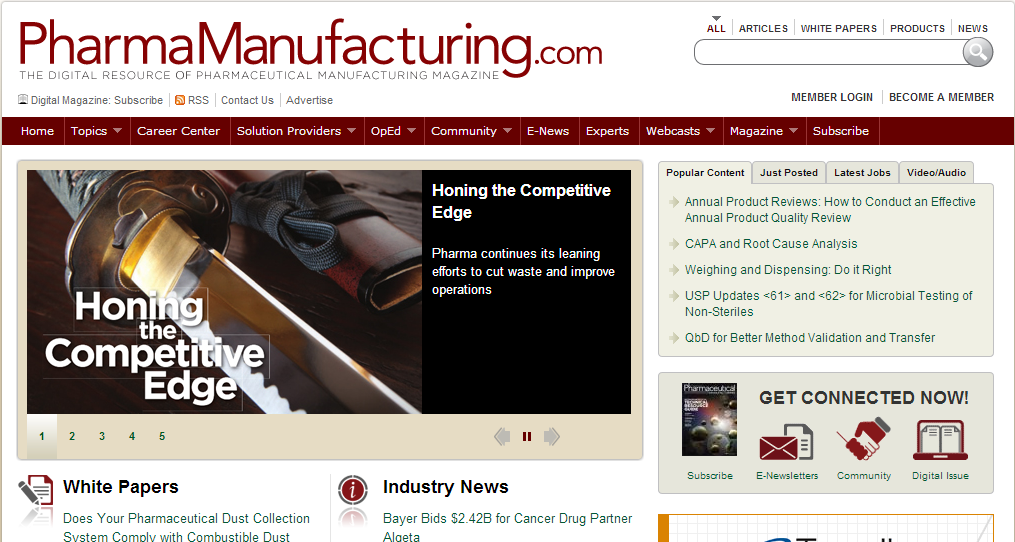 PharmaManufacturing.com is the site for knowledge, news and analysis for manufacturing and other professionals working in the pharmaceutical industry. With its magazine and online publications, PharmaManufacturing.com has positioned itself to showcase news and analysis that surround drug manufacturing and scale up, as well as sharing best practices to help professionals. For all of you who operate within this space, or are interested in Pharmaceutical Manufacturing, subscribe to their monthly newsletter or follow them on Twitter for real time updates. You can find them on twitter here: @PharmaMfg
9).
BioSpace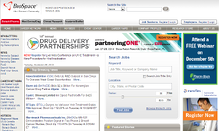 BioSpace is the leading online community for industry news and careers for life science professionals. For over 23 years, BioSpace has provided quality recruitment and job seeking opportunities for professionals in the biotechnology and pharmaceutical industries. In addition, BioSpace has accelerated communication and discovery among business and scientific leaders in the biopharmaceutical market. If you are looking for a multi-faceted venue where industry professionals come together, their online job board, daily news feeds, and community features are a great place to start. You can follow BioSpace on Twitter at @BioSpace365
10). The Pharma Letter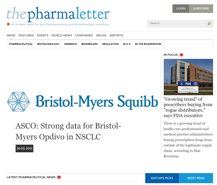 The Pharma Letter provides accurate, unbiased business information on the worldwide pharmaceutical, generic and biotechnology industries.
Thousands of executives in these and allied organisations find The Pharma Letter a necessary read to keep them the first to know about current news and events, written whilst the news is fresh and has the greatest impact on commercial decisions.
You can follow The Pharma Letter on Twitter at @ThePharmaLetter
Did you find these sources helpful? If so, please share this on with friends and colleagues! To catch the great content Montrium posts every day in real-time, follow us on Facebook, Twitter & LinkedIn.
Get our best content delivered straight to your inbox