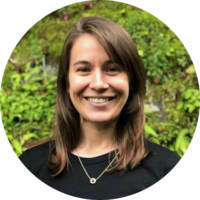 Published on
February 2022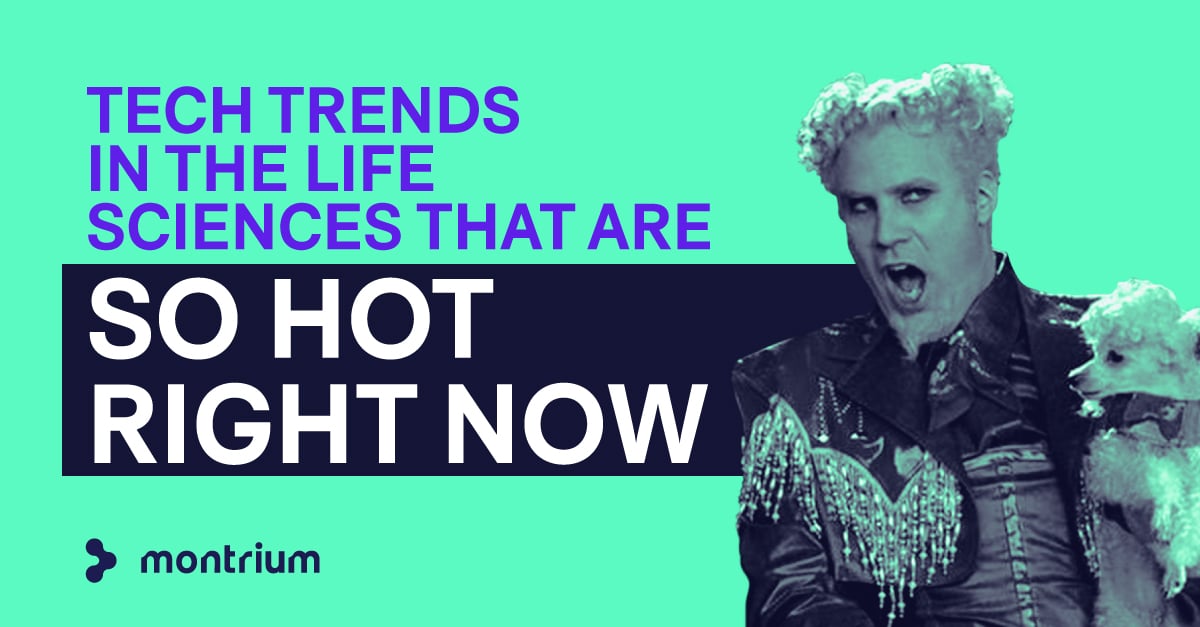 The life sciences industry relies on technology today more than ever before. Like in many industries, the pandemic pushed teams across pharma to incorporate technologies into their work that may have otherwise taken years to fully incorporate. Today, these technologies have become increasingly commonplace, given the decentralization of everyone involved in drug development—from the study start-up teams to the patient.
With this accelerated adoption of technology, there are more voices in the industry than ever before too. There is urgency to build on the past two years and continue moving forward with technological advancements. And leaders inside the industry (and outside of it too) are taking notice.
As we look ahead in 2022 and beyond, here are nine technology trends in life sciences to pay attention to.
1. Decentralized Clinical Trials (DCTs) will continue to dominate the conversation
It's no secret that DCTs are a trending topic in the industry. For the last decade, the use of decentralized elements in clinical trials has been increasing steadily. In the past two years, it has spiked significantly due to the pandemic.
Digital data collection has, up until now, been the DCT element with the most growth. But in 2022, companies will likely adopt remote monitoring at a more rapid pace. Remote monitoring using sensors and devices has increased from an average of 50 per year between 2010 and 2016 to 200 in 2021 thanks to new digital technologies.
2. TikTok for patient recruitment
Okay, okay, not just TikTok! But the idea of branching out and exploring more digital platforms for the purpose of patient recruitment will continue to trend in 2022. In a recent article, EMJ notes that social media continues to be a complement to traditional methods of patient recruitment, not a replacement. In a recent study, they found that ~18% of patients were recruited via social media at a fraction of the cost of direct mailings.
There are challenges in this space too, like recent Facebook policies on precise targeting.
But despite those challenges, patient recruitment expert Ross Jackson says in his 2022 trends roundup:
"Reaching people 'where they are' is a fundamental principle of marketing. And people are spending more time than ever online, particularly on social media platforms." At the end of the day, challenges and all, we need to be open to exploring all methods of recruiting patients.
3. Moving to an eTMF system will become an absolute necessity
The results are in: documenting your trial story via paper is becoming an outdated practice. Not only is it not environmentally friendly, but it's a time suck that cuts into efficiency and quality, all while increasing the risk of error and unpreparedness for inspections. Moving to a data-driven electronic document management system that is inherently compliant with the TMF Reference Model and ultimately does the leg work for you is the most logical step for scaling sponsors and CROs in order to remain relevant and successful.
CROs that use an eTMF system will be able to win more sponsor bids, providing greater visibility and oversight into the work being done. Sponsors will prove to be more efficient in maintaining oversight and practicing effective communication with CROs.
We know people fear taking the plunge (we de-bunk those reasons here), but the truth is, the scariest part about making the switch to an eTMF is NOT making the switch.
Learn more about eTMF here!

4. Thoughtful use of tech for patient drug shipments
During the pandemic, an immediate need was born: how will study participants receive their drugs if they can't get to the site? Two years in and the question remains as more studies are moving to a hybrid or decentralized model.
The answer: innovation and [likely] technology.
In his article on tech-enabled direct-to-patient shipments, expert Craig Mooney recommends sponsors undertake a formal eval process to weigh the pros and cons of a shipment strategy that leverages technology (eg. IRT) to ship drugs directly to patients at their homes. "As an industry, we're still developing best practices around DTC trials in general and DtP drug shipments in particular."
5. Artificial intelligence will become less "pie-in-the-sky"
in 2022 we will see more practical applications of AI in life sciences, versus merely high-level thinking.
There are more leaders in the space (Montrium included) prioritizing taking a thoughtful approach to incorporating AI into programs. Preaching roadmap and strategy before using AI to solve challenges. Dr. Andree Bates is an example. In a recent blog post, she explains that "finding the best way for your organization to utilize AI will require a strategy of its own."
With this more strategic thinking around AI, we are likely to see more effective uses of it day-to-day in everything from drug discovery, to data collection, and post-approval.
6. Happy site, happy life
As more technology is added to the mix, sites that leverage the tech to conduct research are in a great position to help with the feedback loop on technology development. This year the site's presence in the conversation around technology direction will increase. Part of that is the growing number of site owners and staff vocalizing the complex nuance associated with the fast-paced innovation in the industry..
One great example is site owner and clinical access expert Brad Hightower. He is active on LinkedIn and his podcast, shining a light on the site experience as it relates to clinical trial technology.
7. Users = Stakeholders
On a similar note, the industry will see a steady rise in tech-savvy users across the entire spectrum of drug development (from study start-up teams, to site CRAs, all the way to the patient).
Their experience is critical to the many advancements in technology this year—and we can expect to hear more honest and open feedback from them about their experiences. The feedback will become more useful and important as users become more familiar with the technology and limitations.
Not only will users become stakeholders in the advancement of technology, but the hiring landscape will see a shift. Tech-related skills will become necessary for roles that previously didn't require them.


8. Continued evolution of digital biomarkers
Innovation is happening rapidly within the wearables and digital biomarkers space. There could be an entire post dedicated to tech advancements in this space.
Voice recognition is an interesting trend to follow, as it starts to get close to broader cloud monitoring of patients (both in clinical and in real world settings). But advancement across the board in this space begs the question: how far away are we from 100% cloud-based monitoring for the capture of endpoints?
A trending topic to follow indeed.
9. Patient data ownership and… the blockchain?
Imagine a world where your data was not free for companies to have access to. Where you were compensated for your personal data, because of how valuable it is. This is one part of the data economy, where data is recognized as a critical tenant in our economy and treated as such. Now, it's expanding to the healthcare space.
One thought leader in the space, Zina Sarif (oncology CRA and clinical technology entrepreneur), wrote this article on health data ownership. It is a great forward-thinking piece on the topic and how it has applications in clinical research (including the use of blockchain to facilitate).
Key takeaways for life sciences organizations
Technology trends within life sciences is more practical than we have ever seen before. In 2022, the industry is taking buzzwords, theories, and cutting-edge tech from other industries and is applying it to existing methods and processes to improve the drug development landscape.
Outside of the "practical" we will also continue to innovate and push the limits as an industry! Who knows, maybe someday we will conduct clinical trials in the metaverse.
Until then, we will continue to move forward with the collective goal of using technology to bring treatments to market as efficiently as possible.
Don't forget to start thinking about going electronic with your eTMF... Learn more here 👇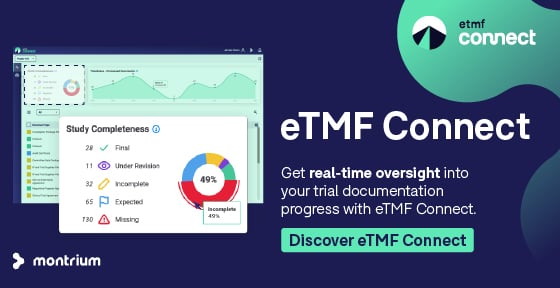 Get our best content delivered straight to your inbox