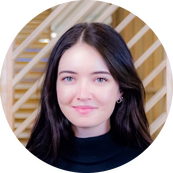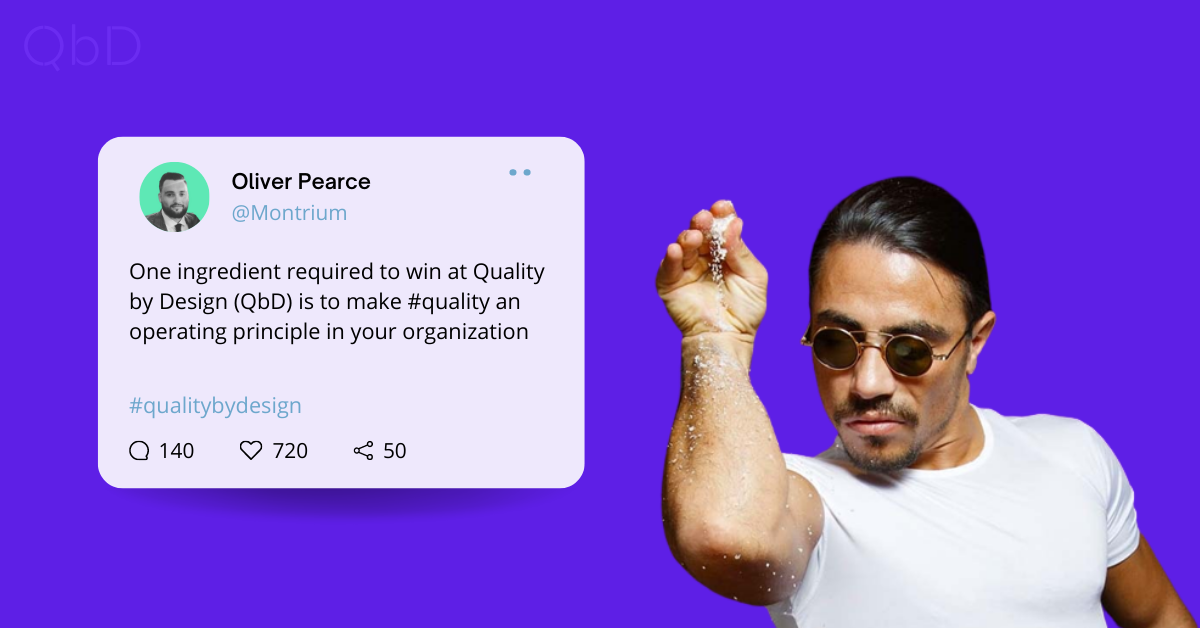 The quality of a drug is only as good as the quality of its development and manufacturing processes, which is why life sciences organizations far and wide have turned to a concept known as "quality by design" (QbD). QbD aims to ensure that every step of the drug development process meets certain pre-defined standards that have been carefully selected and thoroughly researched. The pharmaceutical industry has been using quality by design for years now, but it wasn't until relatively recently that we began to see a massive boom in the adoption of QbD methodology—fuelled in part by ICH E6(R3), no doubt. So, what exactly is quality by design? And why should you care?
Here's what we'll discuss below:
Let's dive in!
What is quality by design in pharma?
Drug developers have historically leveraged a quality by testing (QbT) approach, which relies on end product testing to ensure quality. However, QbT has a number of limitations, including the inability to fully comprehend why specific processes are unsuccessful and the need to invest more time in fixing faulty products.
Quality by design (QbD), on the other hand, is a strategic, systematic approach to drug development and manufacturing. It entails carefully defining safety profiles, efficacy requirements, and quality characteristics for the final product before developing a flexible process to achieve them. It aims to ensure that all downstream steps in the manufacturing process are designed and validated so that they can be executed consistently. QbD requires a thorough understanding of all variables and potential risks inherent in the drug manufacturing process in order to control the safety and efficacy of the final product.
Quality by design approaches allow pharma companies to understand and predict the quality and costs of the drugs, without sacrificing the safety or efficacy of the drug in question.
QbD: From good practice to key requirement
As with all change, many organizations have been hesitant to embrace quality by design in pharma. It can be daunting to make the transition to a different method of operating, and it also requires a new understanding of quality risk management. Especially for scaling pharma companies, shifting quality management styles can present an immense challenge. With these obstacles in mind, why are we seeing such an uptick in implementing quality by design in pharma?
For starters, it's just good practice. The strategic elements of QbD lend themselves to efficient, high-quality manufacturing processes. It enables organizations to get things right the first time and to save themselves from future resource drain when trying to correct quality issues. This, in turn, gives pharma companies a competitive edge in the high-stakes world of drug development.
Indeed, QbD efforts have been largely focused on manufacturing—until recently, that is. Now, having recognized the value of QbD approaches and the positive results they've produced, the industry is rolling out quality by design initiatives across all clinical development processes.
A driving factor behind the widespread implementation of QbD in clinical development processes is ICH E6(R3). The new E6(R3) Draft Principles released in 2021 actually namecheck quality by design, stating that "Quality by design approaches should be applied across the clinical trial and supporting processes". Thus, in order to be truly compliant with GCP principles, you'll now need to invest in making the switch to a QbD approach.
Now, let's take a look at some pre-requisites for successfully implementing a quality by design approach.
How can scaling pharma companies implement quality by design?
At this point, we all know that QbD is more than just a buzzword. It's a tried-and-true process for ensuring the quality of your product throughout the entire pharmaceutical development journey. Achieving this, however, requires some careful planning up front—specifically with regards to defining requirements and control strategies at each step in the clinical development journey. But when done correctly, it can save time and money while increasing quality all around.
So, how can pharma companies—and especially those in the process of scaling—be certain they're correctly tackling the implementation of QbD in pharma? Here are three high-level considerations to ensure you're heading in the right direction:
1. Senior management must drive QbD implementation
There are many things that can get in the way of successful implementation—and perhaps none bigger than senior management support.
It may seem like a no-brainer that senior management has to be on-board with implementing a quality by design approach, but there's more to it than simply signing off on the decision. It's not just about the choice to implement QbD—it's also about how leaders help their organizations to weather the transition.
QbD can be a complex, demanding process to adopt. It's not something you can do halfway. As such, leaders are responsible for fostering a culture of quality and for designating internal QbD champions. If your management team isn't 100% invested in embracing quality by design, you're bound to run into problems further down the road.


2. You need to get both tools and processes right
Tools and processes are important, but they're not enough on their own. They need to be integrated with each other, implemented in a consistent way across the organization, monitored for effectiveness, improved whenever necessary, and documented so that everyone knows what they are supposed to do.
This is where things start getting complicated. How do you integrate tools and processes in an effective way? Or, more specifically, how do you ensure that your tools are enabling the transition to a quality by design approach as opposed to hindering it?
The most important tool in this respect is your electronic quality management system. At the end of the day, it's your quality HQ and your electronic finger on the pulse of all quality operations. Finding the right fit for such an indispensable piece of technology is crucial to successfully implementing a QbD approach. Take Montrium's Quality Connect, for example. It helps to simplify and streamline quality processes in today's complex operational environment, and it's built specifically for scaling life science organizations.

3. You have to do your homework
Quality by design is a holistic, far-reaching concept that will affect every aspect of your drug development and manufacturing process. As much as we'd love to tell you that there's a WikiHow article that will help you implement a QbD approach in a few simple steps, we can't. You'll need to invest in a great deal of research, training, and strategizing before you take the QbD plunge. Here are some key areas in which you'll need to build fundamental knowledge before embarking on the journey of implementation:
Setting expectations:

You'll need to familiarize yourself with how to define your product quality profile, including safety and efficacy targets. You'll also need to understand what, exactly, needs to be controlled in order to reach these objectives, and what to expect from risk assessments.

Being flexible:

A central tenet of the QbD approach is flexibility. While keeping your end goals in mind, you'll need to be ready to continuously improve on your process based on what your data are telling you.

Getting strategic:

Once you've understood both your critical quality attributes and how you can maintain process flexibility, you'll need to design and deploy a risk-based strategy to control your drug development process. Consider leveraging process analytical technology (PAT) to help monitor the success of your risk-based process and to track trends in manufacturing.
These, of course, represent but an incredibly small fraction of the aspects you'll need to consider when building out your quality by design approach. The bottom line here is that you can't rush headfirst into QbD implementation. Much like bringing a drug to market, it will require a great deal of investment and determination in order to make it a reality. So, if you haven't started already, you better get to work!
Key takeaways:
Quality by design is a powerful concept that is revolutionizing the pharma industry before our eyes. It's not just about ensuring that quality is built into every step of a product's life cycle, but also about creating an environment where scientists and engineers thrive and develop new technologies with the aim of improving patient care. While there are benefits aplenty when it comes to implementing a QbD approach, it's an exceptionally demanding undertaking. It requires not just a change in culture, but also fundamental changes to the way organizations operate on multiple levels.
Quality by design is a strategic approach to clinical development that relies on pre-defined standards and flexible processes

ICH E6(R3) recommends that a QbD approach should be applied across both clinical trials and their supporting processes

The support of senior management is a critical factor in determining whether or not you're able to implement a QbD approach smoothly and successfully

Investing in an eQMS system can do wonders for streamlining your quality processes

Implementing a QbD approach in clinical development requires careful planning and research concerning topics like your product quality profile, critical quality attributes, risk, and more
Find out how Quality Connect can help you crush your quality objectives 👇
Get our best content delivered straight to your inbox